In this guide, I'm going to show you how to design a 'Flush' Radiator Cover on the Jali website. Jali allows you to choose from a massive array of different styling options, so you really can create whatever you're looking for. 'Flush' refers to the flat sides and front, which combined with the Oak woodgrain, creates a minimal cover to modernise your home.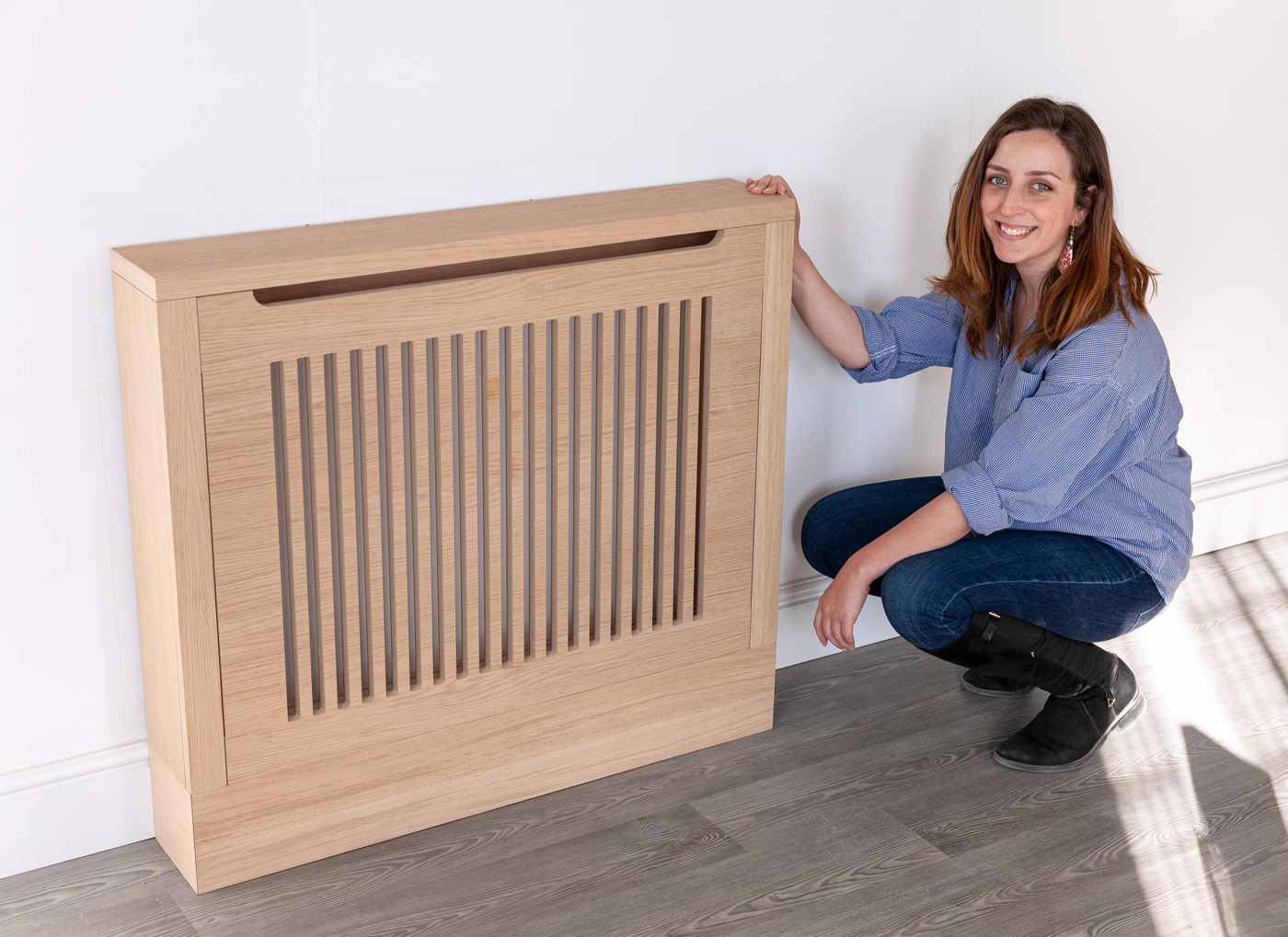 We'll start by visiting the Radiator Covers page on the Jali website. If you scroll down, you'll see lots of examples that are ready to buy or customise further. But for now, let's just dive into the designer.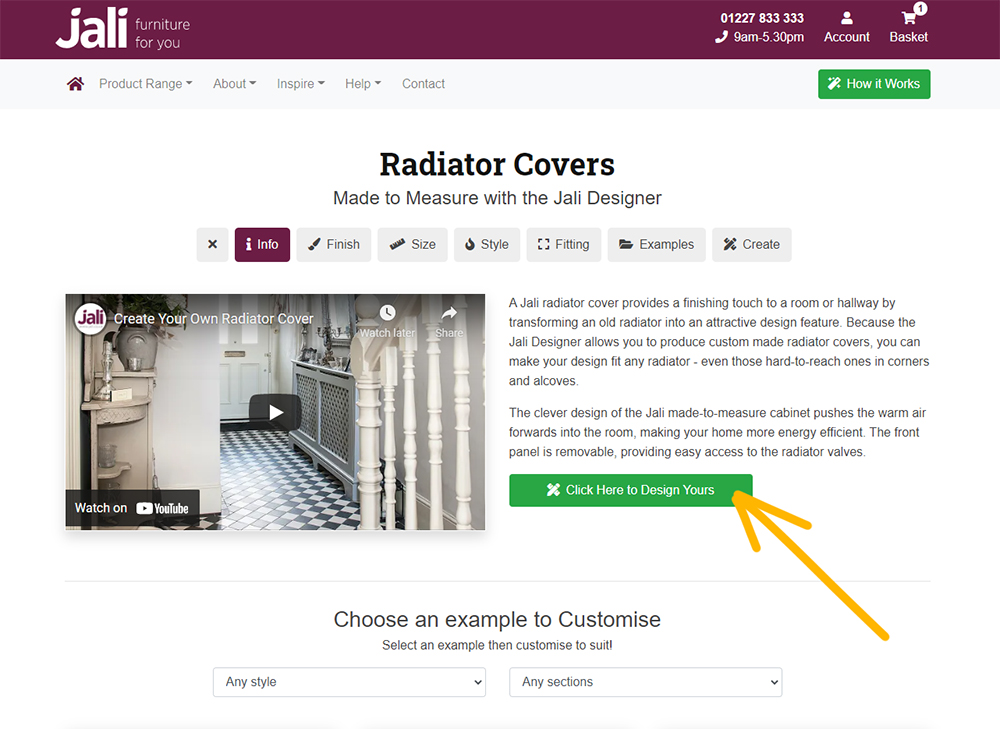 To enter the Jali Designer, just click the big green button.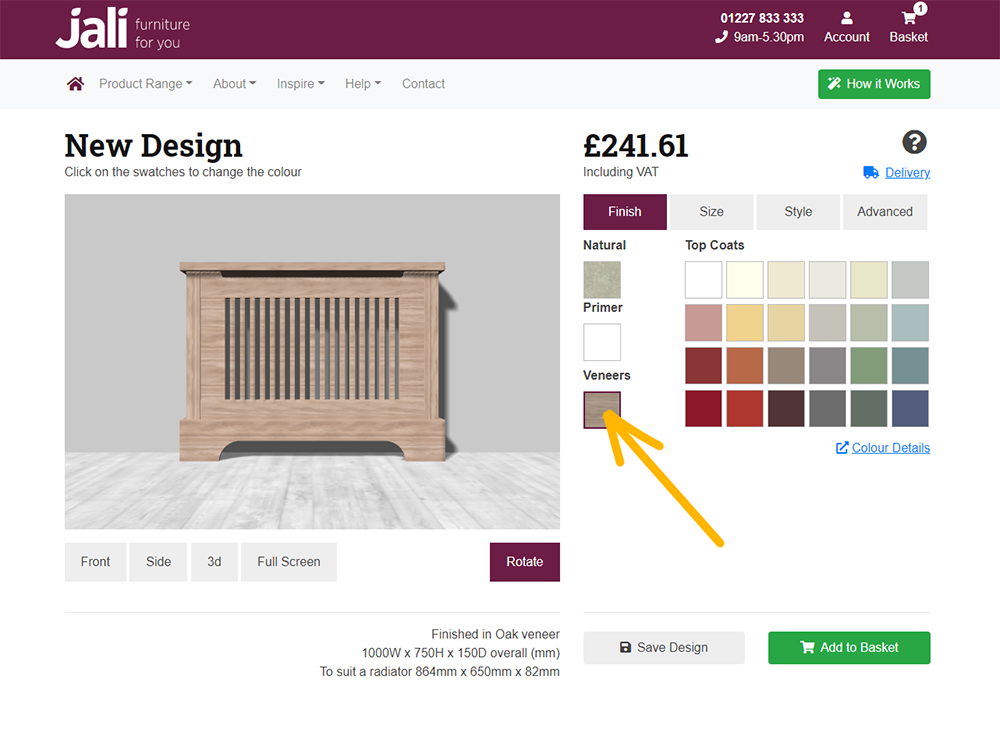 First of all, I'm going to change the Finish to an Oak veneer. You should see the 3D Radiator Cover on the left update.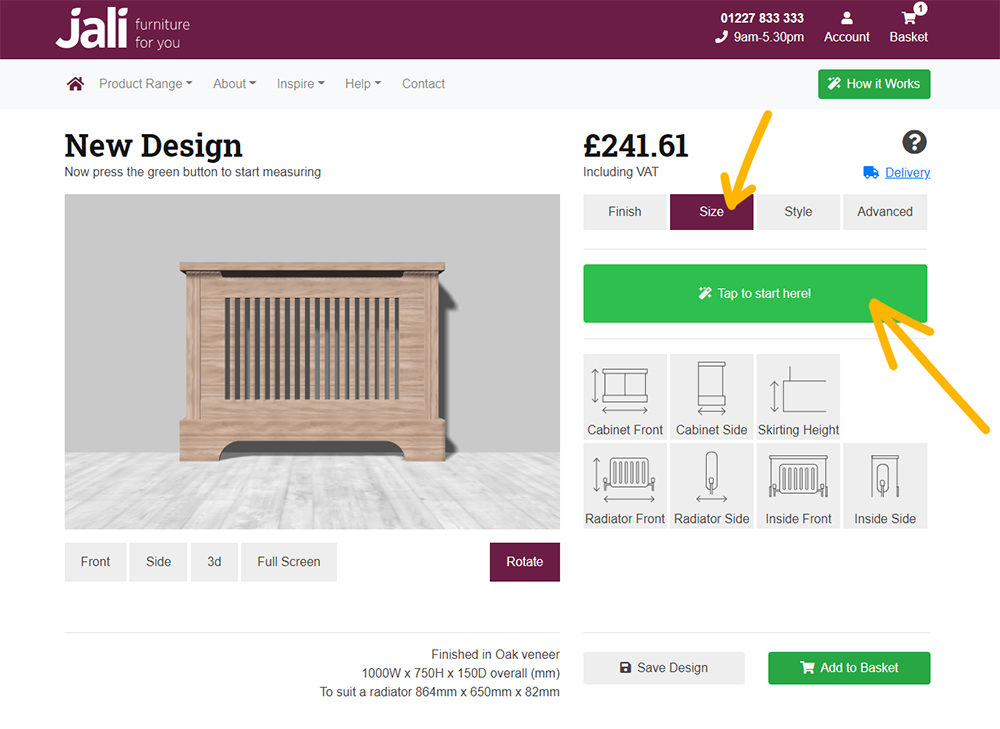 Click on the Size menu next. If you want to make any adjustments to the Radiator Cover dimensions, you can do this now. Click the big green button to follow the step by step guide, or use the buttons below to adjust each dimension manually.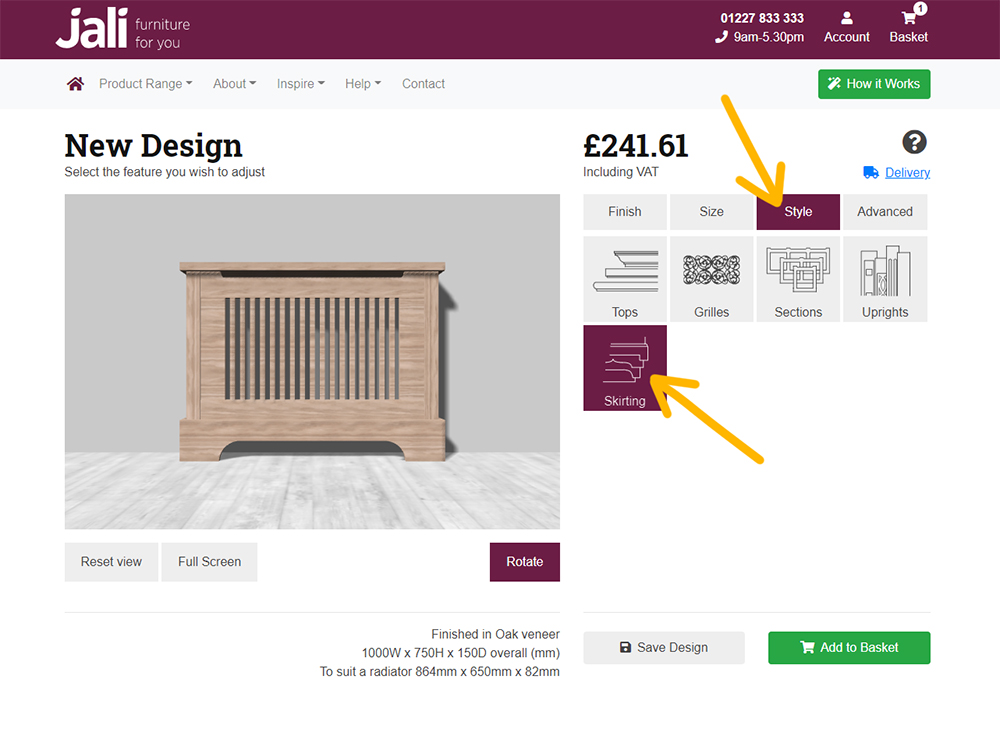 Currently, the Top and Skirting (or Plinth) are extending beyond the main Radiator Cover body, which is not what we want. Click on the Style menu, and then Skirting.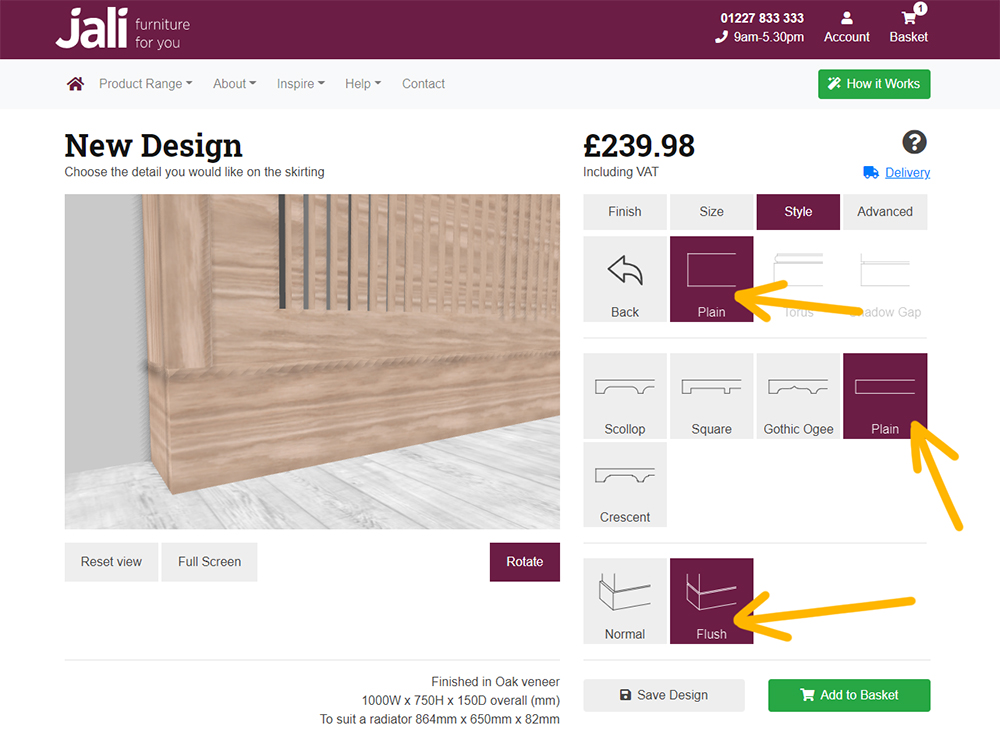 There are a few different settings available here; a choice of mouldings, cut out patterns and the plinth style. Let's adjust the 'Normal' plinth skirting to the Flush option. This automatically adjusts the Top to the flush style as well (accessible via Style > Tops). For Oak veneer, the only available moulding option is Plain. Let's make the cut out option Plain too to complete the minimal look.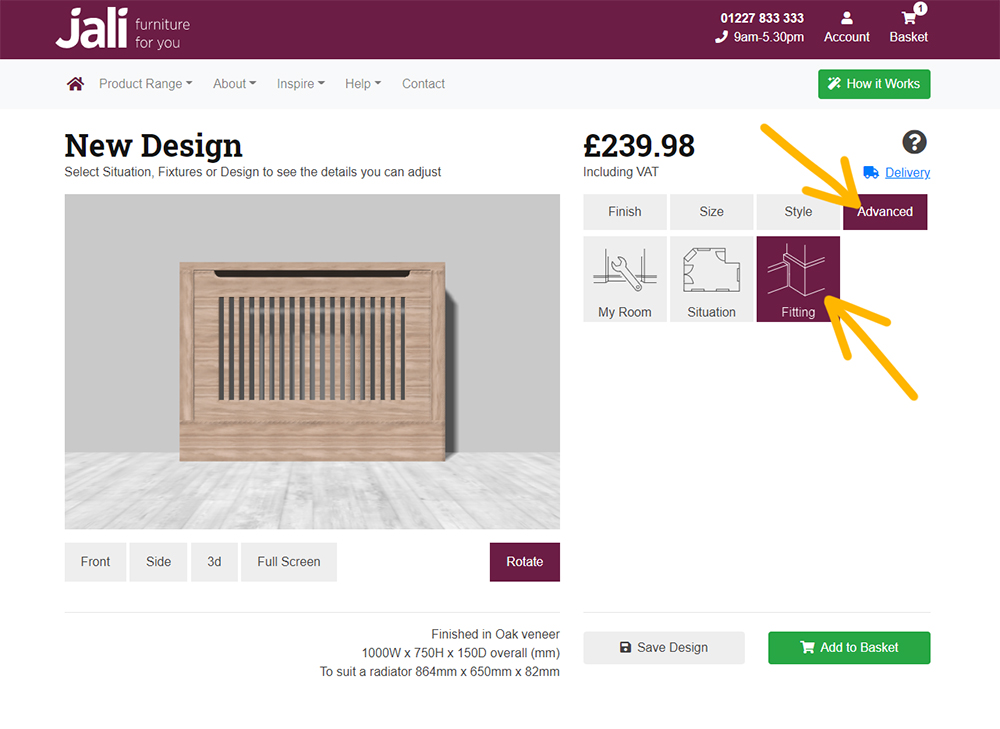 Finally, take a moment to explore the Fitting option in the Advanced menu.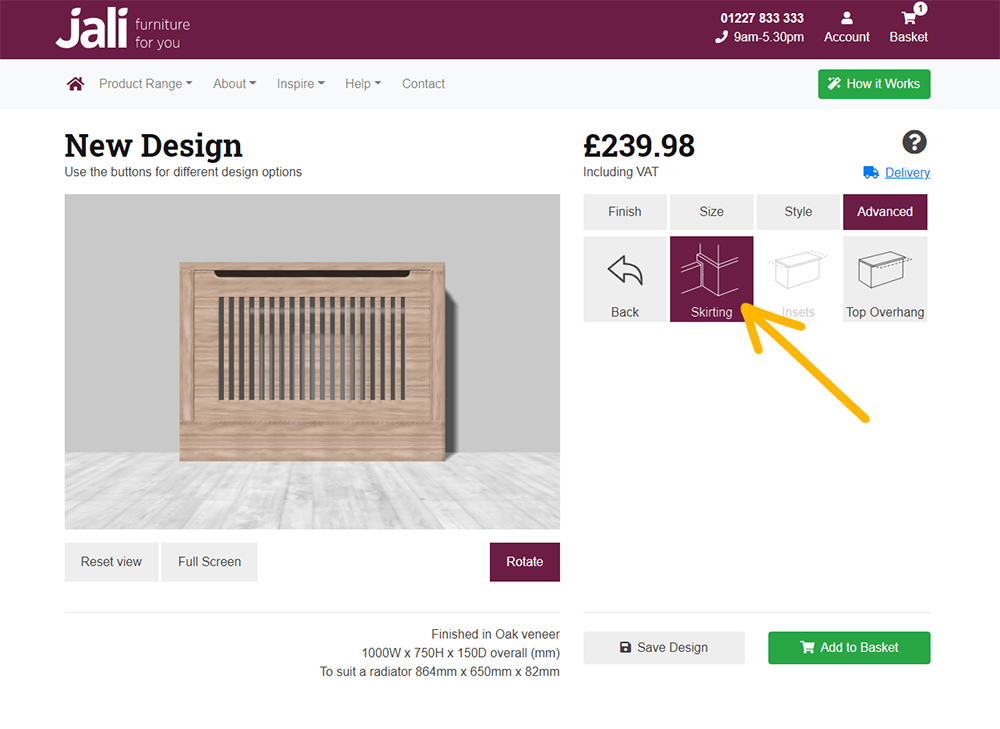 Then select Skirting.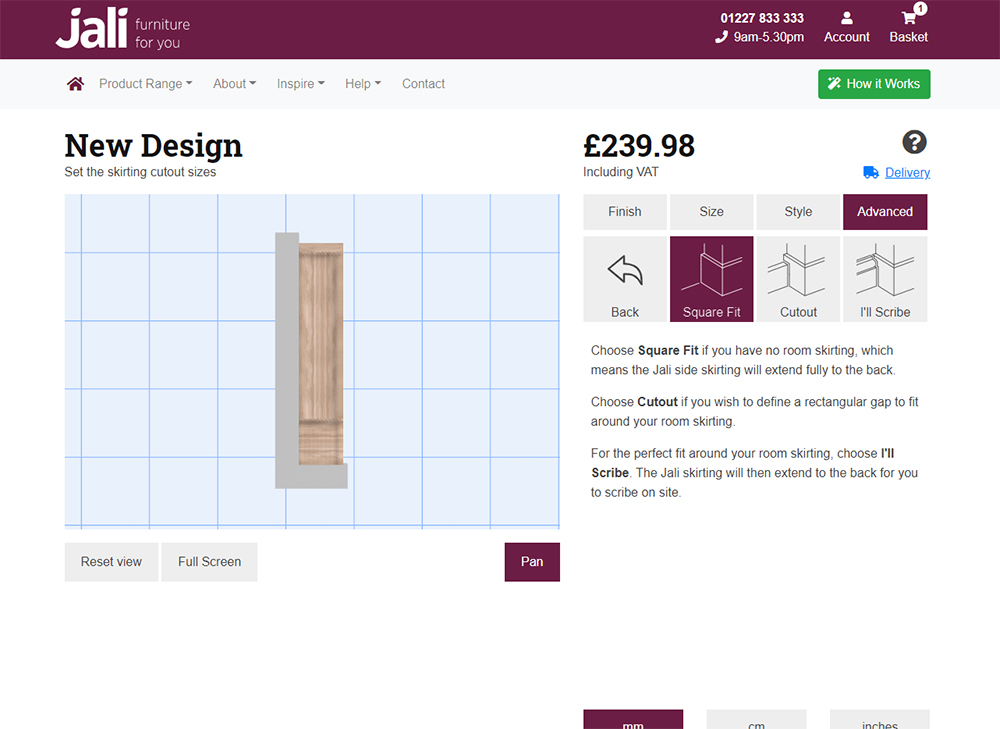 This menu lets you choose how you'd like to deal with fitting the Radiator Cover to your room skirting board. If you have none, or intend to remove it, click Square Fit. If you'd like to set a rectangular cut out in the back of the unit, to make space for the skirting board, click Cut Out and set the dimensions. For the perfect fit, you can choose I'll Scribe. This is intended for customers who wish to scribe their unit skirting to match perfectly with their skirting at home. Scribing will require some tools and experience to do safely, so enlist a helping hand if you prefer.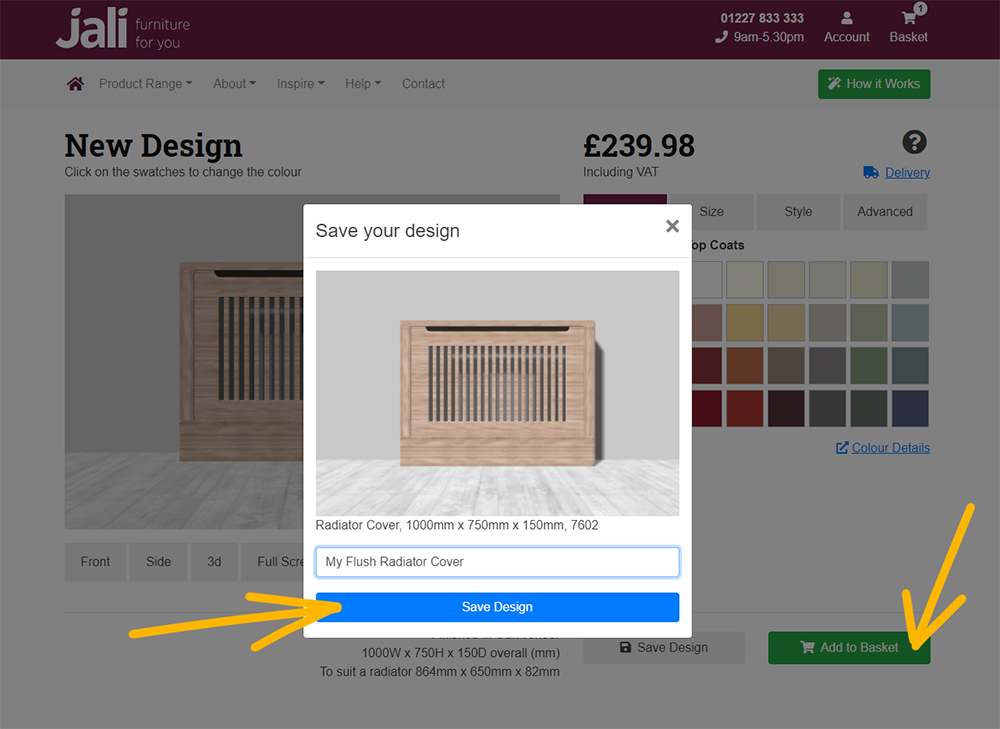 You can add the design to your basket, or save it for later. If you're not logged in, or don't have an account, you will be prompted to do so first.
Ready to give it a go? Design your own radiator cover. If you need any help, don't hesitate to get in touch.