MADE TO MEASURE
MADE IN THE UK
MADE IN 6 WEEKS
MADE SUSTAINABLY
Award-Winning Bespoke Furniture
In the early days, Jali was entered into (and won!) many awards – most notably for innovation and manufacturing excellence. These accolades focus on the Jali Designer, which allows customers to design their bespoke furniture, and its interconnectivity with our purpose-built Jali factory.
Our Awards
---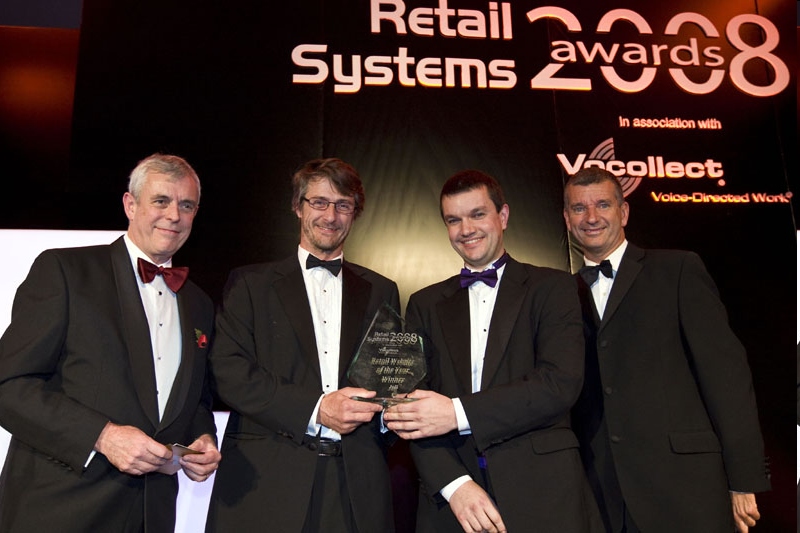 Retail Systems Awards 2008
The Retail Systems award for Retail Website of the Year. We don't often submit ourselves to awards, so we thought it was time we had another go! We were delighted not only to be shortlisted for, but also to win, the award for Retail Website of the Year at the presentation ceremony on 29 Oct 2008.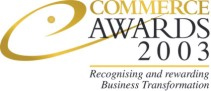 E-Commerce Awards
South-East winner in the E-Business category of the 2003 E-Commerce awards, sponsored by Cisco Systems, The Royal Bank of Scotland Group and The Sunday Times Enterprise Network. The E-Business category recognises companies which make exceptional use of the Internet as part of their overall strategy.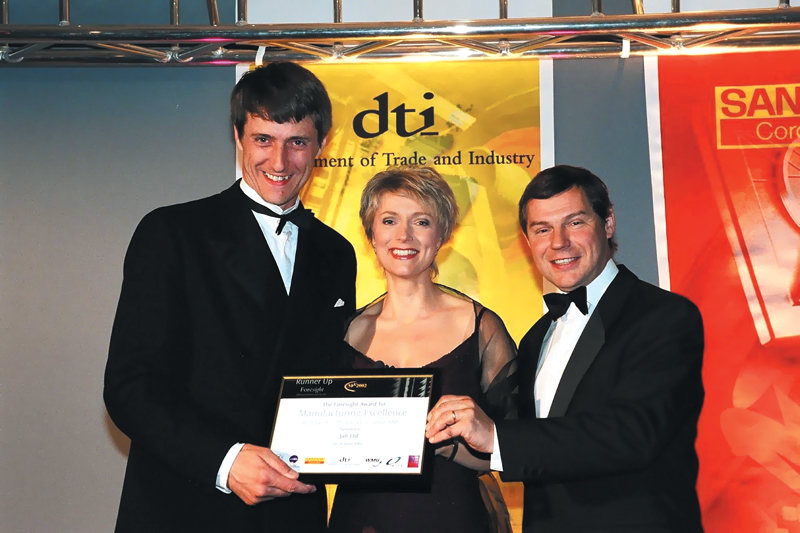 Manufacturing Excellence
The Institute of Mechanical Engineers (IMECHE) 2002 Manufacturing Excellence award for Best Practice in IT. This award is given for the best use of Information Technology irrespective of the size of an organisation. We beat Land Rover, British Aerospace Systems, and Perkins Diesel to the top spot!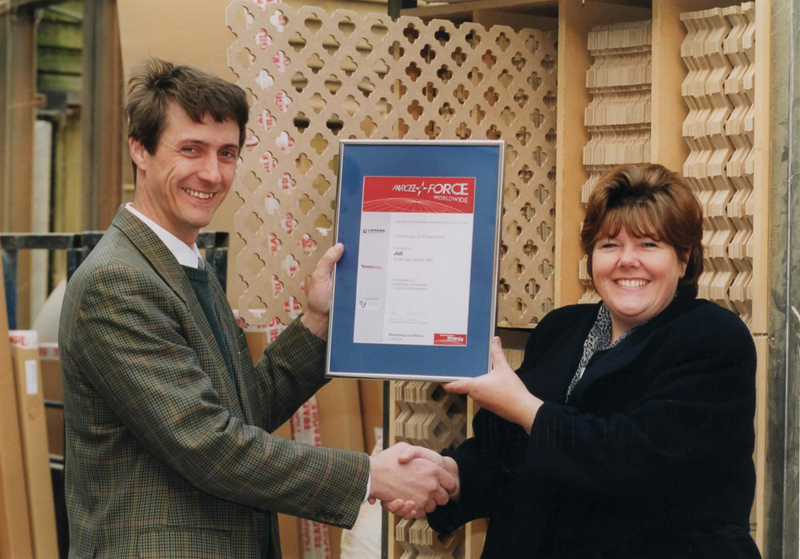 Small Business of the South-East
Parcelforce Small Business of the South-East award. This was presented to us by Jon Snow in 1999.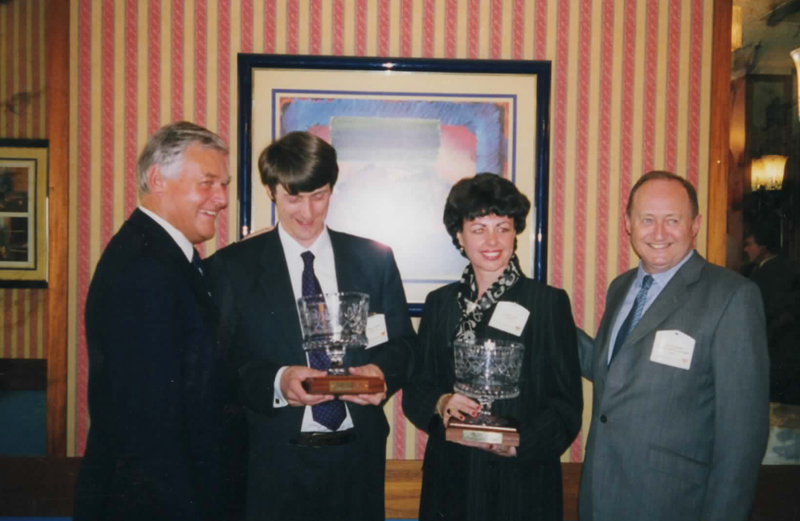 Kent Businessman of the Year
Our Managing Director Nicholas Showan won the Kent Businessman of the Year award in 1998 for outstanding achievement by an individual.

KM Group Small Business of the Year
Trevor Sturgess presented us with the Kent Messenger Group Small Business of the Year award in 1997. We were also runners up in the Kent County Council Business Growth award in the same year.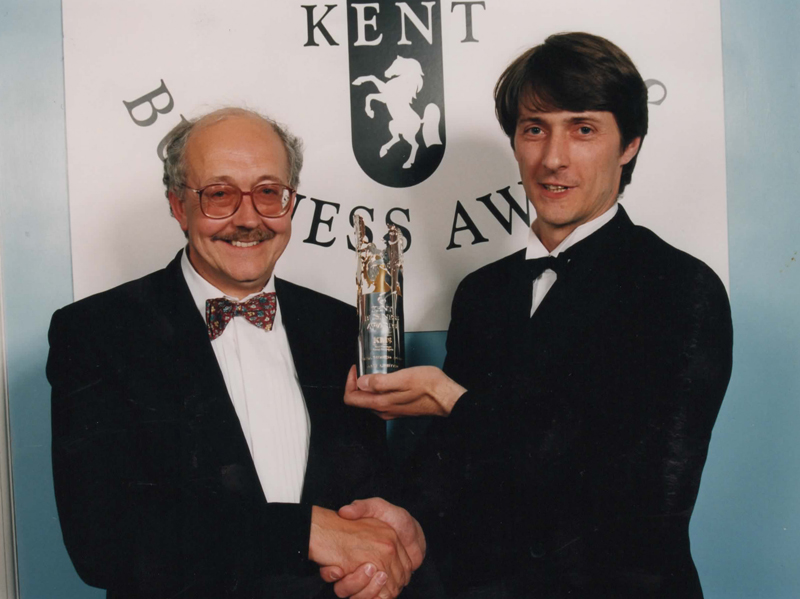 Kent Business Awards
In 1996 we won the Kent Business Small Business award for the best small business in Kent.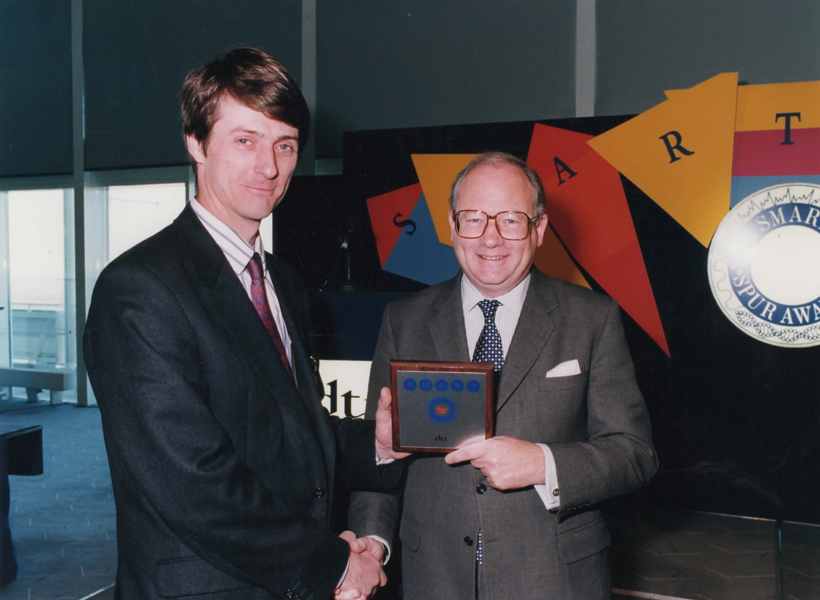 DTI Smart Award
In 1995 we were given the DTI Smart award which allowed us to develop a new kind of computer-controlled cutting machine for woodworking. We've developed and refined the original idea and have now built several machines which are in use in the factory today!