For its September cover feature, Good Homes magazine picked some of our gorgeous fretwork shutters. The theme was 'Global Fusion', and they really did it (and us!) proud. And you can see why they chose our chic shutters – they fitted perfectly into the scheme, with its eclectic mix of cool and warm hues, plus intriguing patterns and textures.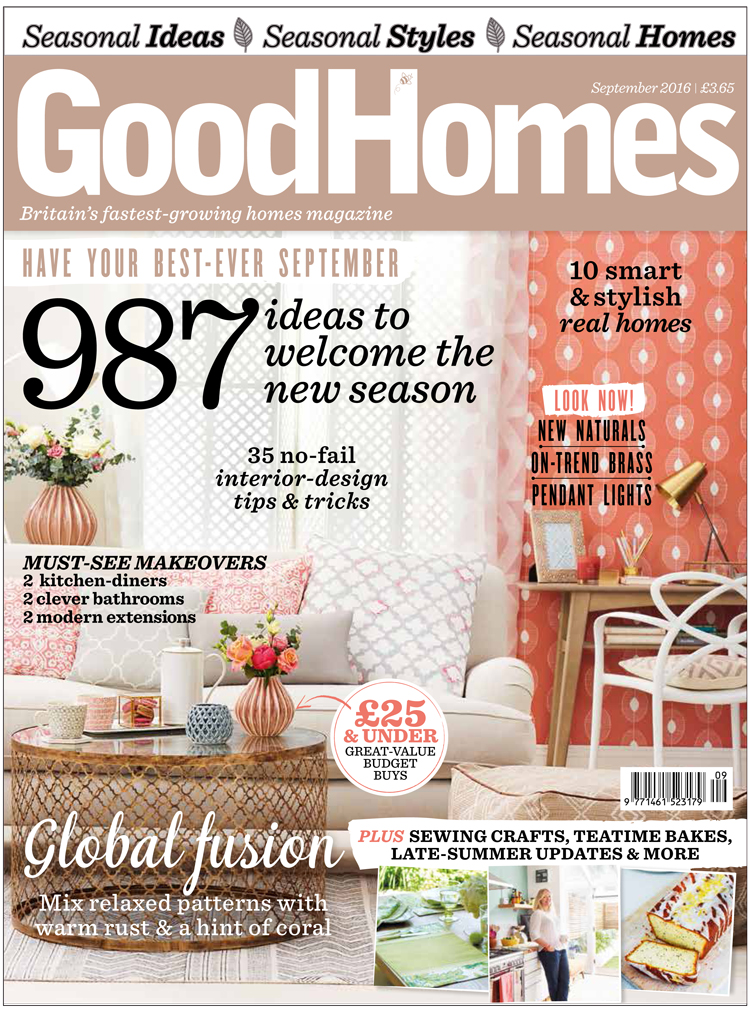 For their shoot, the magazine ordered our fretwork shutters in a trellis pattern, and paired them with gauzy curtains, putting into practice their own advice on ways to achieve the look, which include:
Conjure up an Eastern-inspired mood by mixing block prints with chevrons, on-trend ikat and tessellating diamond designs.
Prevent this scheme from becoming too tonal by adding a warm burnt-orange feature wall to contrast with a pale linen sofa.
Filter sunlight with wooden fretwork shutters and lightweight sheer curtains.
Get creative with finishing touches – use hexagonal, Moroccan-style tiles as coasters, and transform rattan lanterns into hanging gardens by filling them with trailing plants.
More tips and product sources here…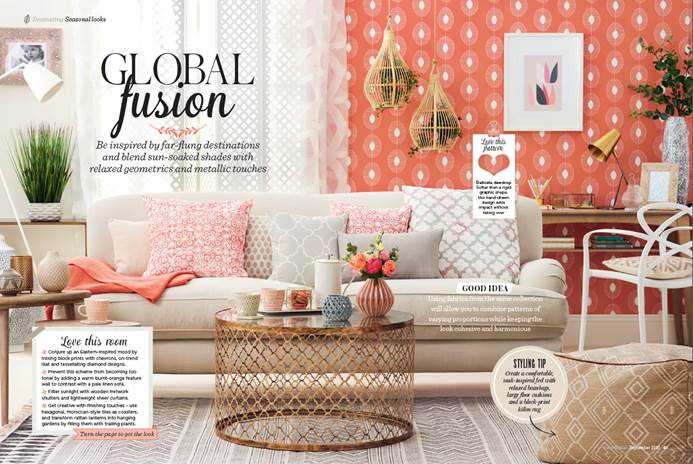 If you're now hankering after a similar vibe, zip over to decorative shutters on our website, and click 'Customise' on any of the designs shown. Then use the 'Patterns' button to select 7632; this will give you the trellis design chosen by Good Homes. Get the same sophisticated panel effect by using the 'Panels' button – so easy! Creating tall, narrow leaves for an elegant overall look is also simple with our clever Designer.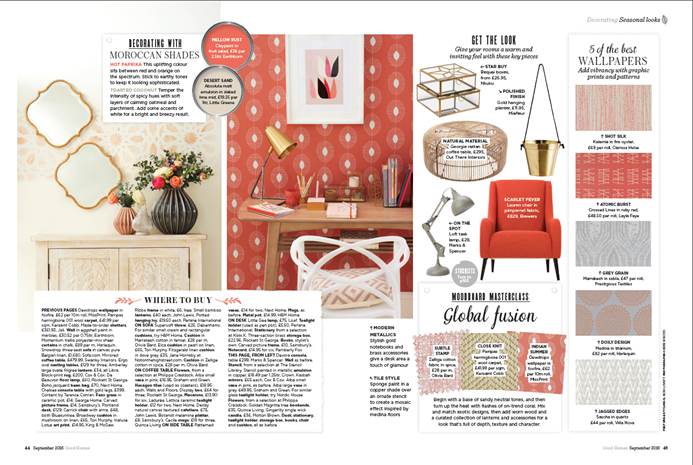 The genius of Jali is in the choice it gives you to incorporate beautiful pattern into furniture and fittings, to echo, tone or contrast with flooring, fabrics, wall coverings, lighting and decorative items. No other range gives you the freedom to create exactly want you want and need and make it fit your space – exactly. And as the trend for individuality and the quest for the personal, rather than 'one-size-fits-all', gets stronger all the time, Jali is still streets (or should that be rooms?) ahead of the rest…