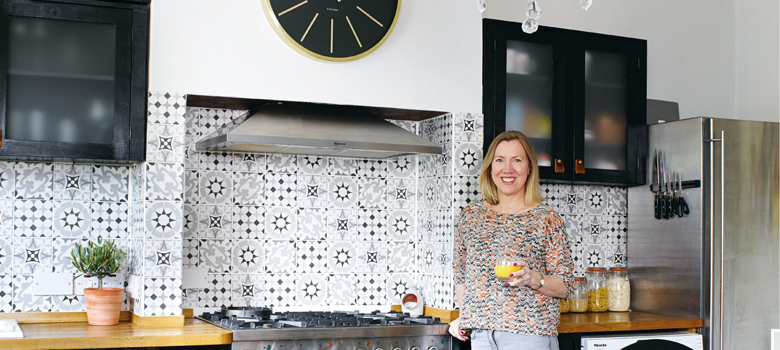 Jali is on the shelf again – in newsagents and supermarkets all over the UK, so we're actually very happy! As is Claire Carpenter, a Your Home magazine reader who used bespoke Jali cupboards as a big part of her kitchen makeover.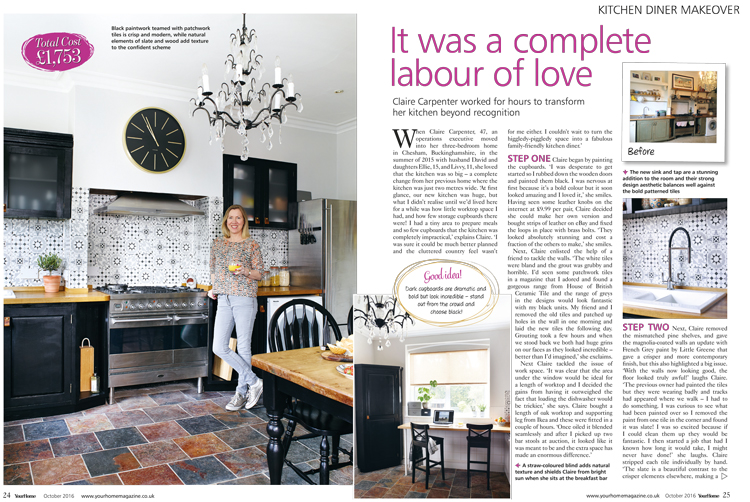 The kitchen cupboards – and Claire, of course – star in a 3-page feature in the current (October) issue, which is actually out now and available in all good outlets. And for your extra delight and delectation, we have exclusive pictures taken on the photoshoot – many thanks to Becky for letting us use them.
Claire loved the huge size of her kitchen in her new house in Chesham, Buckinghamshire, but began to realise how little storage space there was. She updated the existing cupboards with a fresh coat of paint and with new handles she made herself (we thoroughly approve!) but it wasn't enough. "It seemed obvious that I needed to put up wall cupboards to span either side of the chimney breast, but the alcove isn't deep, and the walls aren't straight so there was no way I could buy something off the shelf."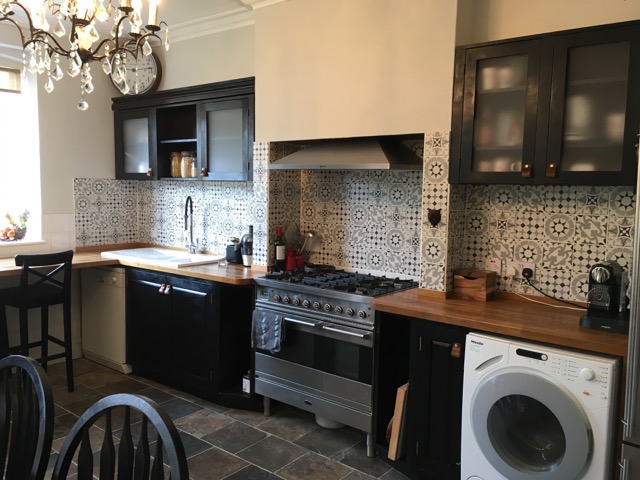 "I went online to the Jali Designer and created cupboards that would fit perfectly and give my kitchen the bespoke look. Once they arrived I painted them black and added frosted panels to the doors – a look I'd seen on Pinterest. I decided to leave one door off for an open display shelf."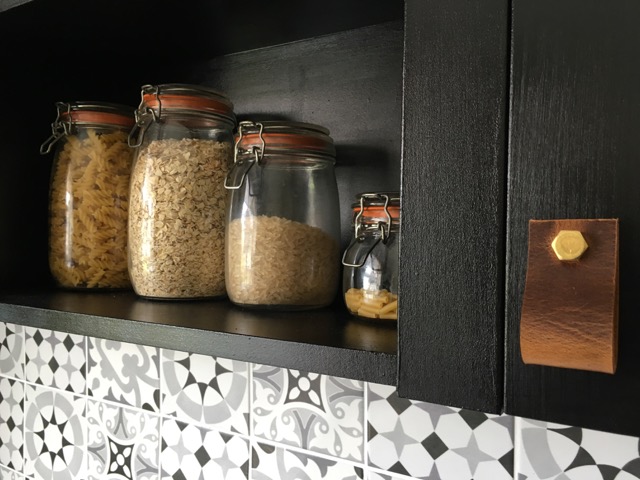 The result? "The room looked bigger and had more style than I thought possible." Now that's what we like to hear!
If you fancy something just as gorgeous and practical, it's very easy: design your perfect kitchen cupboards online and save them in 'Work in progress". Then ring us on 01227 833333 and ask us to send you the doors WITHOUT gluing in the panels. You can then use the loose panels as templates to help you order clear or frosted panels to finish off your cupboards in unique, individual style. The next best thing to baking in a tent, surely…