Wardrobe malfunction? It's a thing of the past with Jali's brilliant combos of hanging, stacking and drawer space, designed by you to fit your room, and needs, as perfectly as a Savile Row suit.
Our resident design/programming genius Jim tells us his bespoke Jali wardrobe holds a Superman costume – and we're half-inclined to believe him (although it was April 1st when he said it!) But even if your fashion icon is more Clark Kent than Cara Delevingne, we can help you get your space organised so effectively that getting dressed – or dressed up – is as easy as falling off a catwalk…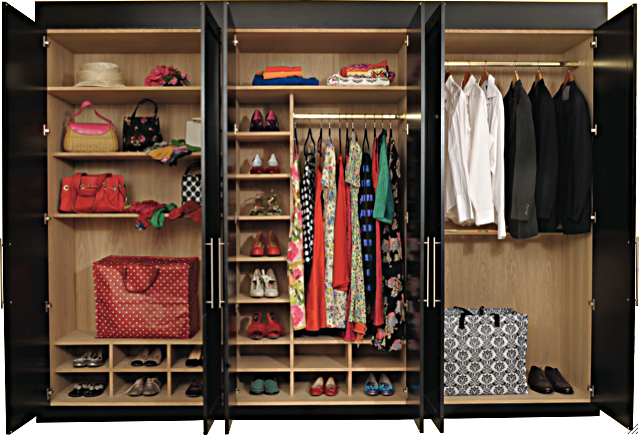 You can design your own, made-to-measure wardrobe using the online Jali Designer. It's a brilliant way to get precisely what you want, inside and out – no ifs, buts or compromises. You can specify the exact depth, height and width on the outside. And inside, you have an almost infinite choice of sections, shelving, compartments, hanging space and drawer units…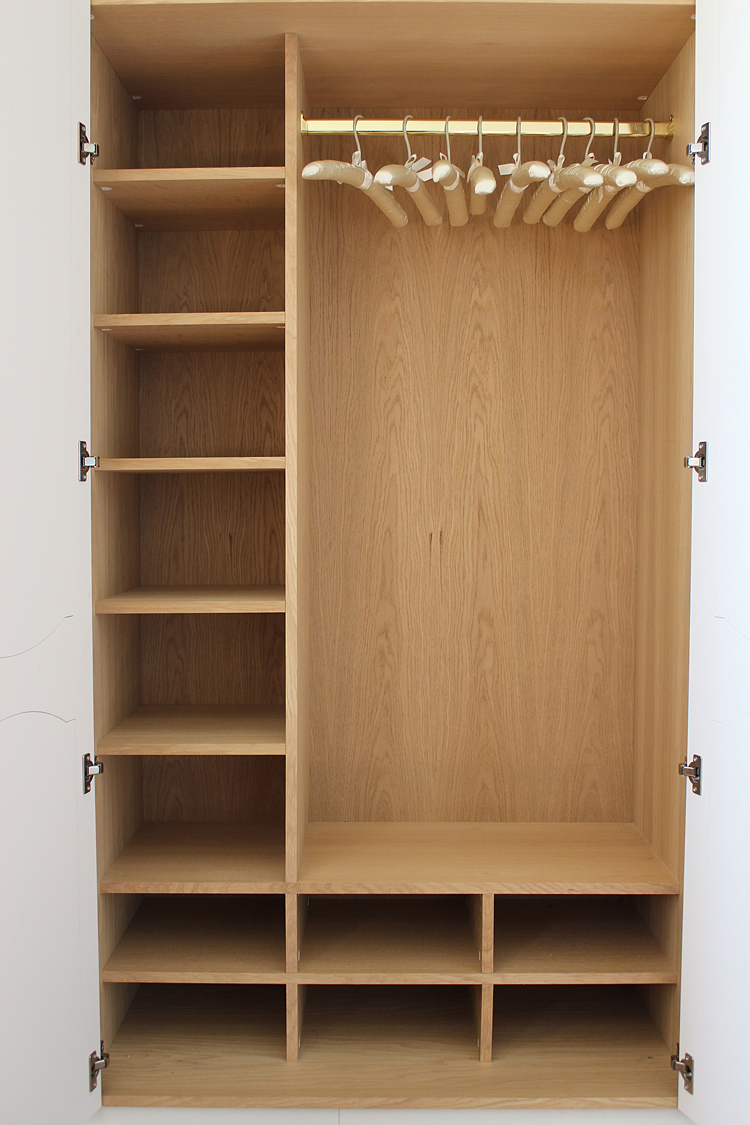 If you want to include baskets or shoe racks, make sure you've allowed enough space for them in your design – we don't actually supply these, as we couldn't stock a big enough range of colours, sizes etc. But on the Designer you can easily create close-fitting compartments for baskets, like the ones in our example above.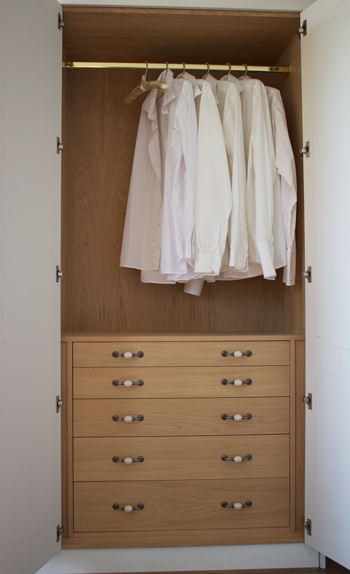 However, for the ultimate designer wardrobe, we can incorporate drawer units with a choice of standard or soft-close drawers, evenly-spaced or graduated, painted or veneered.
Just call us to discuss the details, once you've created the other elements on the Jali Designer, and we can add them to your wardrobe.
Other options include solid or fretwork door panels, and there's a choice of inset or overlaid doors, depending on the look you want to create: classic, contemporary or just you!
And we can now provide a primed or top-coated paint finish in a range of colours, real oak or walnut veneers, or a part-painted, part-veneered finish – the choice is all yours…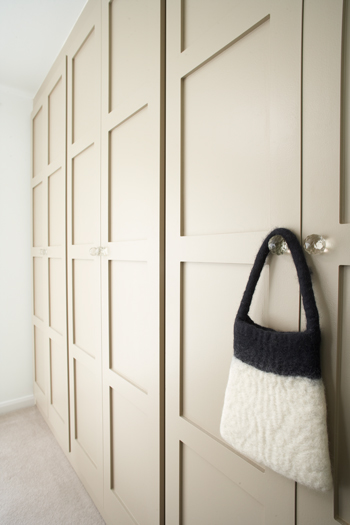 One final point – do allow enough time – and muscle-power – to assemble your wardrobe; it may take longer than you think. A celing-high unit will weigh a considerable amount, and for a good result it's important to position and level the base accurately before starting to add the sections. There's more information on assembly and installation on our website.
In fact, it's a good idea to read all the guidance on wardrobe design, so you take full advantage of all the great features a Jali wardrobe can provide.
And just imagine the transformation once you've finished, and how proud you'll be of having designed and built such a brilliant, elegant, life-changing piece of furniture!