Everyone likes to feel warm and cosy, and radiator covers are the ideal option – adding up to 30% more heat into your home. Attractive and practical too, radiator covers provide a beautiful veneer to cover up the boring metal appearance.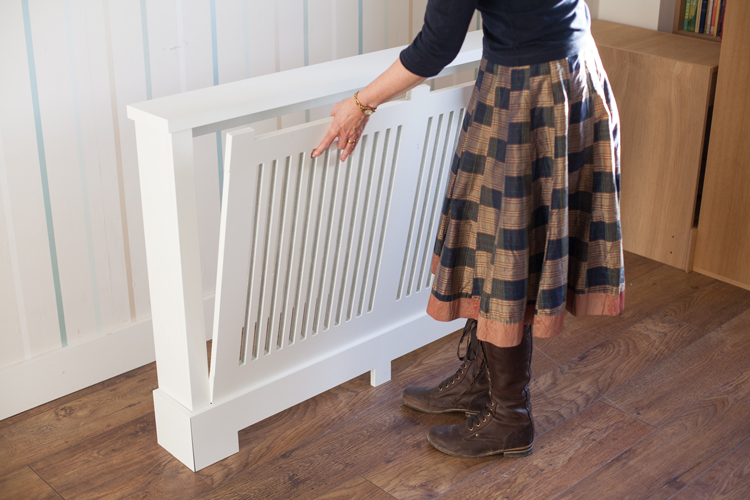 However, although the design of radiator covers may be hard to resist, you might be worrying about how to install the cover without professional help. Never fear! Help is at hand with this guide below – but you'll soon realise that installing a radiator cover is much less hassle than you thought…
Measuring up
Never assume you know the dimensions of your radiator; before investing in high quality radiator covers make sure you know exactly the size you need.
Many modern radiators come in a standard size, but this isn't always the case. Some homes may have had smaller or larger radiators installed, leaving you with the need for a made to measure cover. Similarly, older homes may include radiators which are a different size. It's therefore essential to get out your tape measure before purchasing what you need.
When you're measuring your radiator, don't forget to make sure you allow enough room for the nozzles and valves you want to be covered too. The height is measured from the floor up; it's not just the height of the actual radiator itself.
Once you have your full set of dimensions, you should add around 2.5cm to get the size of radiator cover to buy. This provides the necessary air circulation around the radiator while it's in use.
Fitted or free-standing?
Many types of radiator cover come in a flatpack and must be assembled before being fixed in place. You should also find out if they come with their own mounts, making it simple to attach your radiator cover to the wall, even if your DIY skills are fairly basic.
Some types of radiator cover are freestanding. This means that once you've put all the pieces together, it simply slides into position and doesn't need to be attached. Although this design is obviously much simpler, there are limitations. Freestanding radiator covers aren't as secure and are therefore unsuitable for many other uses, such as shelving or storage.
Attaching a radiator cover to the wall may mean a little more work at the outset, but in the longer run, you'll appreciate the extra options it provides.
Choose your design
Browse through the enormous selection of radiator covers we offer here at Jali, and you're certain to find the design that matches your decor. With bespoke and made to measure radiator covers too, why not speak to a member of the team today to get yours ordered?