Maybe it's because we can finally get out into the fresh air without having to wrap up like seafarers or polar explorers, but the sight – and smell – of real wood currently seems to be having a moment. In the last week or two I've noticed some major advertising campaigns that are really going to town (or should that be country?) in promoting the beauty of different kinds of wood, for all kinds of uses.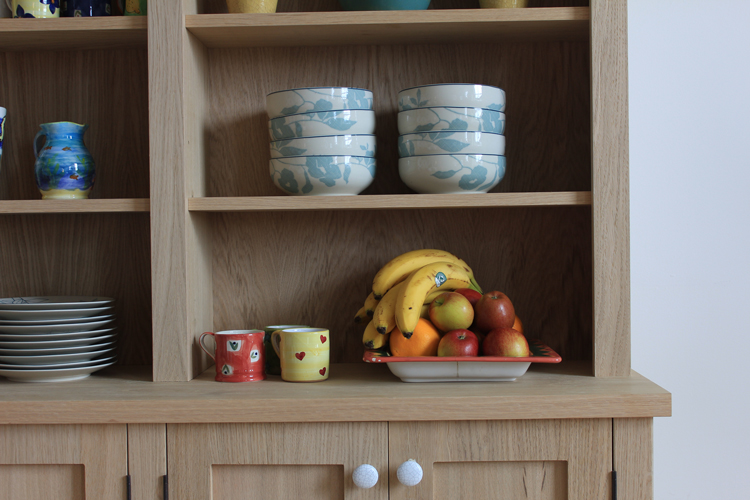 Lovely though painted surfaces are, there's something about the look and feel of wood that connects us to the natural world. And using it in furniture is a great way to bring the outdoors inside, so we can enjoy its warmth and beauty all year round.
Since we introduced real wood veneers in oak and walnut at Jali they've been incredibly popular, and for good reason. At the moment we only provide them on certain products, but we're planning to make more available soon.
Currently you can design radiator cabinets, dressers, fretwork panels and decorative shutters in real oak veneer, and wardrobes, cupboards and Flexi shelving in real oak or walnut veneers. Wardrobes can also have a part-painted and part-veneered finish. Just design your unit in veneer, save it, then contact us and we'll make the necessary changes.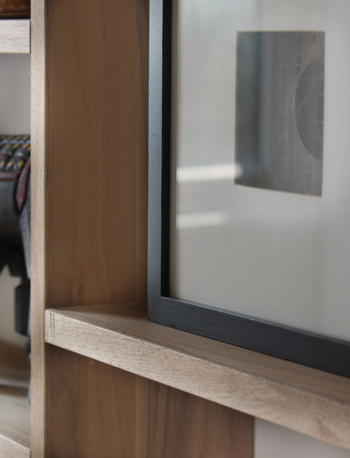 You can also choose this option for our new range of dressers/wall units/sideboards.
Units are available in white or beige primer, ready for you to paint in the colour of your choice, or with a top-coat already applied. Or we can supply them in real oak or walnut veneer, or even painted carcasses with veneered top boards.
Both the oak and walnut veneers are smooth to the touch, with a fine grain; when sniffed, they even have the authentic scent of something that's come from a real tree! And as it's genuine wood, each piece has its own unique markings – you'll never find this on cheap, printed laminates.
Oak (below) is a popular choice for modern interiors – ours is pale and interesting, and goes with a wide range of interior colours and textures. Walnut (above) has a darker, bolder, more dramatic hue, with beautiful figuring; as with oak, this is dependent on the grain of the wood and the way it has been cut.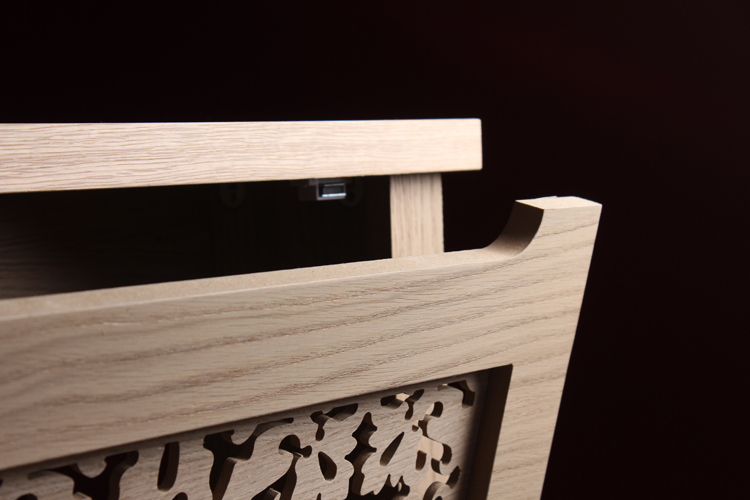 The combination of painted and wood veneered surfaces is a brilliant way to introduce a dash of Scandinavian, country-meets-town sophistication to your décor. And, of course, you get a fabulous mix of cupboard, drawer and shelf-space, to hide or display all manner of stuff.
So three cheers for veneers! Whether it's pale oak or rich walnut, ours create a real impact and make an unforgettable statement about taste and quality. The only problem is choosing…