One size, or style, will never suit everyone. At Jali, we believe in great design for all, and lots of choice, so your furniture will fit your space, your taste and your budget perfectly.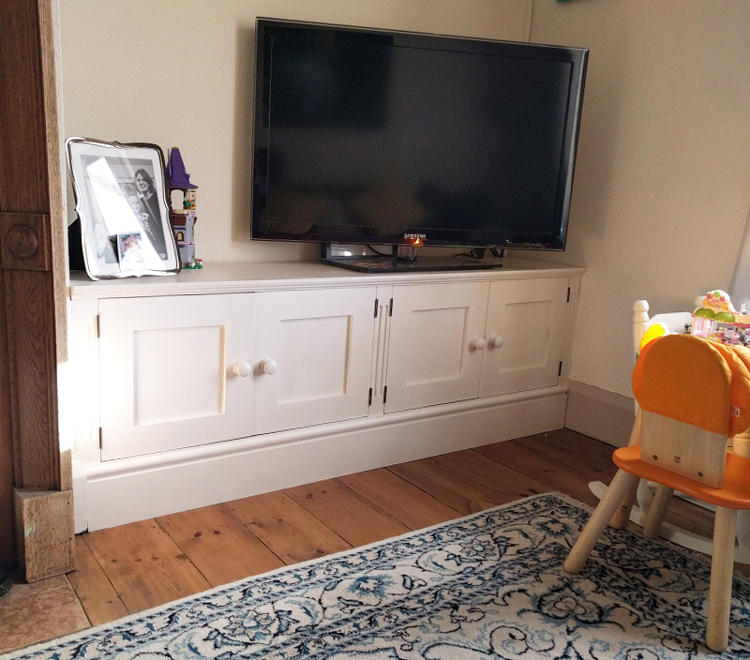 One clever customer, Tony has taken full advantage of our online options to create unique storage units for different spots in his home, enjoying all the advantages of bespoke but without the expense! The two cupboards Tony designed show just how versatile the Jali system is. The double cupboard, above, has Shaker-style doors and a deep plinth.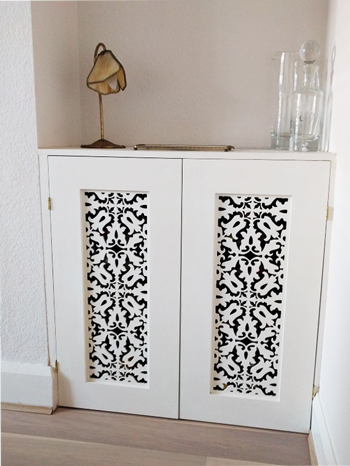 This smaller cupboard has no plinth, so the fretwork doors, in pattern 2152, can make the maximum impact.
Tony also chose our bespoke radiator cabinets for his home. These are freestanding by default, but like our cupboards, drawer units and bookcases, they can be easily modified on our online Designer to fit snugly against one or two walls, according to need. You can also choose from a range of different fretwork designs perfectly suited for your taste.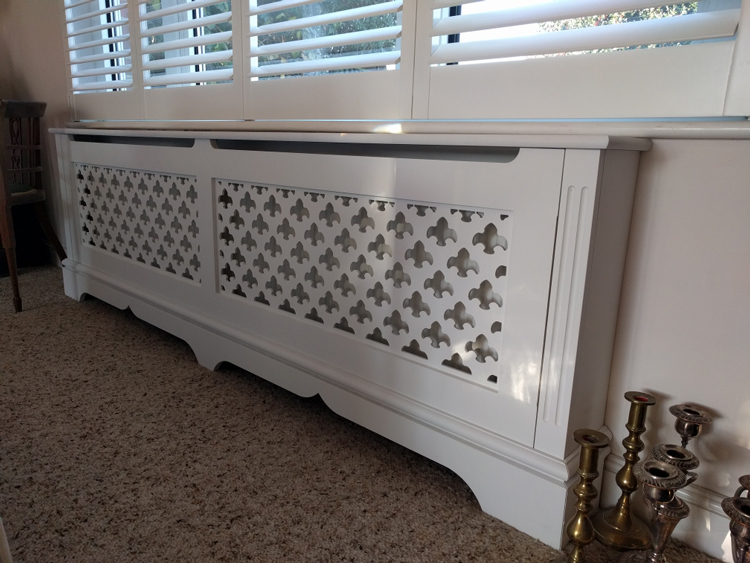 And we give you a choice of solid, shaker or fretwork doors when designing Jali cupboards or wardrobes – you can even design and order doors on their own to upgrade your kitchen or bathroom storage!
So if you are like our loyal customer Tony, discover the joys of styling up your home with Jali – more joy every day, and much less to pay…