We've always known that Jali customers are a pretty special bunch. Minimalists, on the whole, you are not; after all, if you didn't have very much stuff, you wouldn't need extra places to store or display it, would you?
And we do know that lots of you collect things, ranging from guitars to books to vintage handbags.
This week, David Beckham confessed to having over 1,000 pairs of (used) football boots – he just couldn't bring himself to throw any of them away after a game.
(Several questions spring to mind here – do they get cleaned or do they still have half the pitch stuck to them? Is that part of the sentimental/lucky omen appeal? Do they smell a little, umm… pungent? And what does Victoria think? If you want to hear the man himself dish the dirt, as it were, he's Kirsty's guest on Radio 4's Desert Island Discs this Sunday, 29th January.)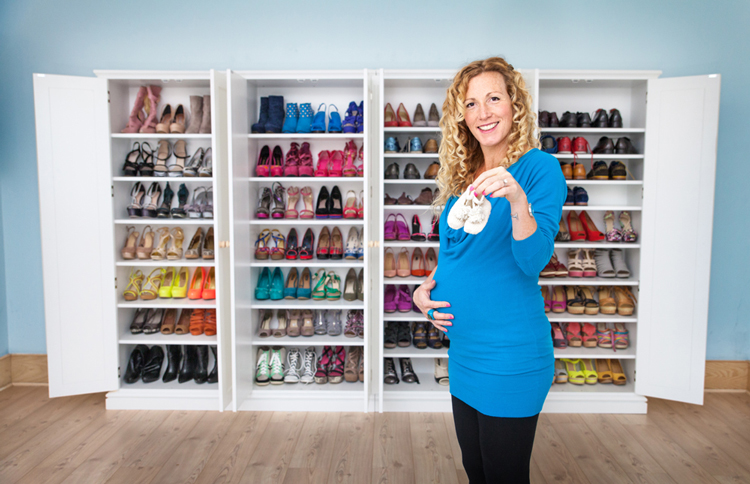 Still, over one thousand pairs, eh? Now that's a collection that would challenge most storage systems, but not ours. After all, Jali made a bespoke unit for Kaddy Lee-Preston's almost equally impressive shoe array (above and below).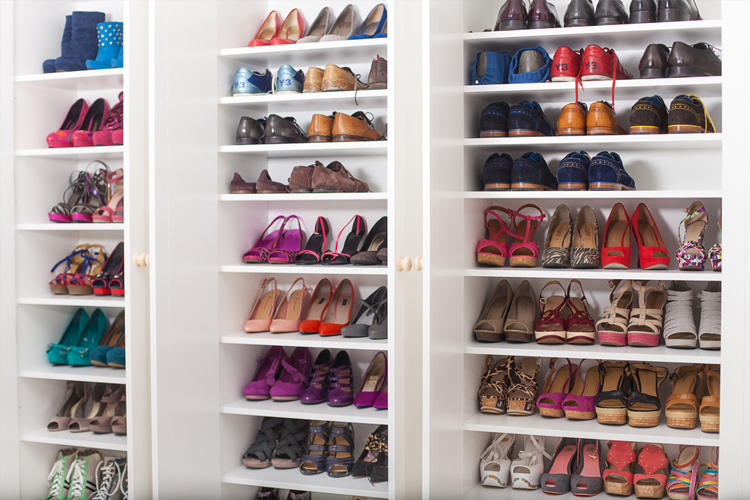 The beauty of the Jali system is its flexibility. No matter what is in your collection – however big, small, fragile or oddly-shaped – you can design one or more storage units around what you love, rather than trying to adapt it to what's on the market.
With our genius kitchen dresser Designer, you can also combine shelving, cupboards and drawers to create unique display and storage units. You know how you can stop noticing and really appreciating what's on show after a while? Whether it's ceramics or tin toys, and however beautiful or quirky, we can get so used to seeing the same things day after day that we eventually just take them for granted.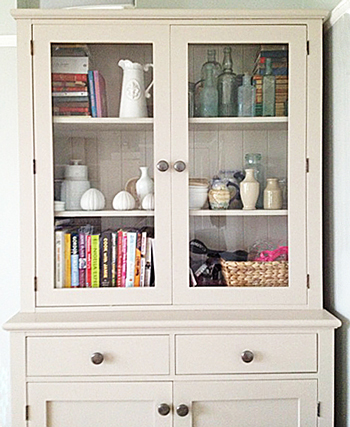 Well, with a specially designed Jali unit, you can be your own expert curator!
You can move pieces around, displaying some on shelves or behind glass doors, while keeping others safe from dust and damage in cupboards and drawers.
That way, you'll keep the element of freshness and surprise, and you'll be able to wow yourself on a regular basis, as well as your visitors. And that has to be a good thing…