We're very grateful to our ezine reader Sally, who contacted us to ask where she could find the doors featured in the picture (below). Solid doors were already an option on our new luxury dresser, sideboard and wall unit designer, available at the link here, but, thanks to Sally, we realised that they weren't actually available on the 'Doors' section on the Jali website. Whoops. And we're sorry if you've spent time looking for them there.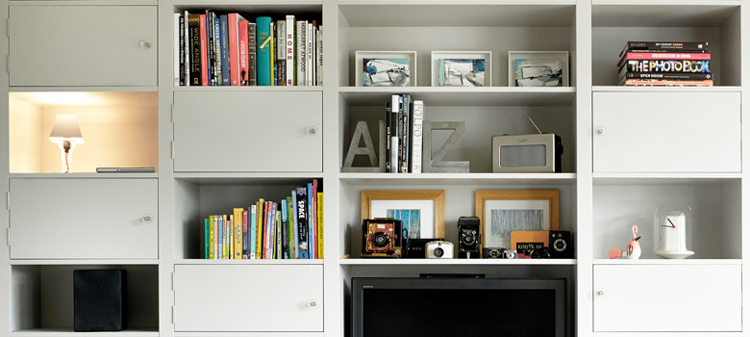 Well, Sally, and everyone else who prefers solid – or 'slab' doors, as they're also known – you can now have your wish, as our lovely designer Jim has added them to the mix!
To design your doors, go the the 'Doors' page of our website or use the link here. Then just click on the 'Customise' link. This will open the Jali Designer. Click on the 'Grille' button, select 'Solid', and you're done!
This style of door is ideal for creating a sleek and totally contemporary look. You can add holes, on either side, recessed for concealed hinges, at the exact position you need to fit on existing carcasses or for new installations. Easy, economical and so effective…