We're delighted to pass on a new way to use fretwork, discovered by our clever customer Jenny. She ordered a panel in pattern 2172 and placed it above a doorway, to create a beautiful version of a transom light. As it lacks the glass of a traditional transom, it's not suitable for use on exterior doors, but for interior use it's perfect. It (obviously) lets in the light from the next room, is easy to install and provides a real wow factor at very little cost.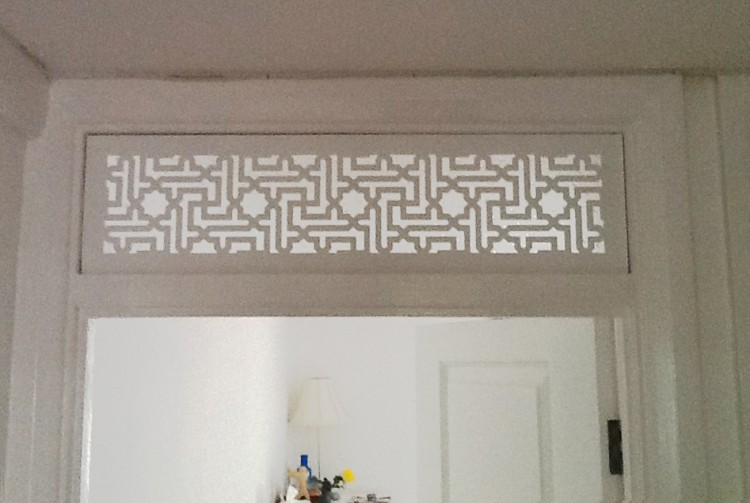 Jenny multiplied the delight by using the same pattern, 2172, in her wardrobe doors (below). At Jali, we totally approve this decision. It chimes with the 'Fusion' trend that we've covered in blogs before, and gives you a really easy, budget conscious way to create a fresh and eclectic look.
Now, as we're all too aware, it's one thing spotting something that you really like the look of, but quite another trying to make it part of your actual home furnishings without huge amounts of effort and expense. And what happens if you order online and things go wrong?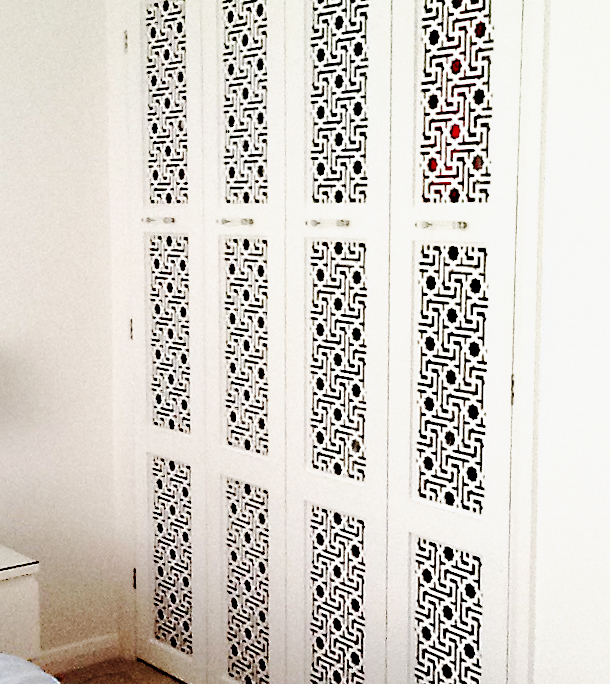 So I'll let Jenny describe her experience.  "As you already know, I am thrilled with the results now the doors have been fitted (above), but would also like to say how pleased I have been with the customer service and would not hesitate to recommend your company to others.
The doors have greatly improved the appearance of my room and complement the existing decor perfectly, so well done Jali!"

What can we say except thank you, Jenny, for the photos and the recommendation – and the brilliant new way to use our fretwork…