Radiator covers are still, after more than 20 years, Jali's top-selling products. They are being ordered every day, in every size imaginable, with grilles in all kinds of our signature fretwork. They hide ugly heaters, transform them into stylish features and make them safer for young and old alike, as no-one can accidentally touch or fall against a hot radiator.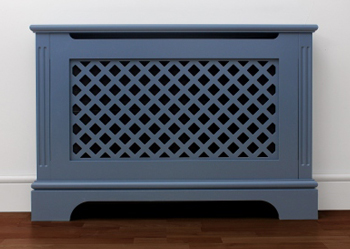 Now, a confession. I have to admit that before I saw a Jali cabinet, I was definitely not a radiator cover fan.
Admittedly, the few I'd actually seen in real life were of the cheapest 'off-the-shelf' variety, made from chipboard or some other not-very-nice material. I was not impressed.
Or they were versions which couldn't have been purchased in any store: more obviously made of wood, they were (or appeared to be) bespoke, made and fitted by someone who had least considered the radiator's size and setting. And I was still not impressed.
It was usually to do with the proportions and the grille pattern. To my eyes, they were always distinctly 'off' – mean, awkward, often just plain ugly. I found myself trying to peer in at the poor radiator trapped underneath, to confirm my suspicions that it would have looked better uncovered.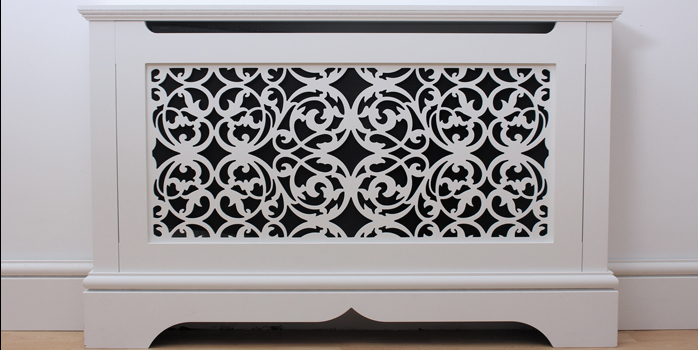 Even when I joined Jali, it took me a while to change my mind. But, up-close and personal, I couldn't deny that the quality of our covers was high, and the online, made-to-measure aspect brilliant. And the fretwork and other detailing is superb. The more examples I saw, the keener I got. And I wasn't the only person who saw them – and was converted.
From girly and pretty, to streamlined and deco-style, there really did seem to be something to suit any and every style and room. As long as you allow the minimum clearance around your appliance, you can also extend the measurements to improve the proportions or correct an off-centre radiator on a wall. (There's a great example of this, and the Jali-made solution, on the Swoonworthy blog here.)
Over 20+ years, we've made radiator covers for all sorts and styles of buildings, from Gothic churches nestling in the countryside to ultra-modern apartments in central London. As Kimberly Duran from Swoonworthy says, "Who knew a radiator cover could make such a difference, eh? Jali have some gorgeous designs". Thank you Kimberly – we're getting dizzy from all the curtsying!
So, if you want to transform your radiators from "Meh" to marvellous and make them safer for your nearest and dearest, you know where to go: the Jali radiator cabinet page on our website. You could say we've got the whole radiator scene well and truly covered…