If you thought radiator covers were just for traditional room settings – think again! At Jali, we're currently having a showroom makeover, and have just created radiator cabinets, plus some chic shutters, to finish a light, bright, modern room in appropriate, uncluttered style.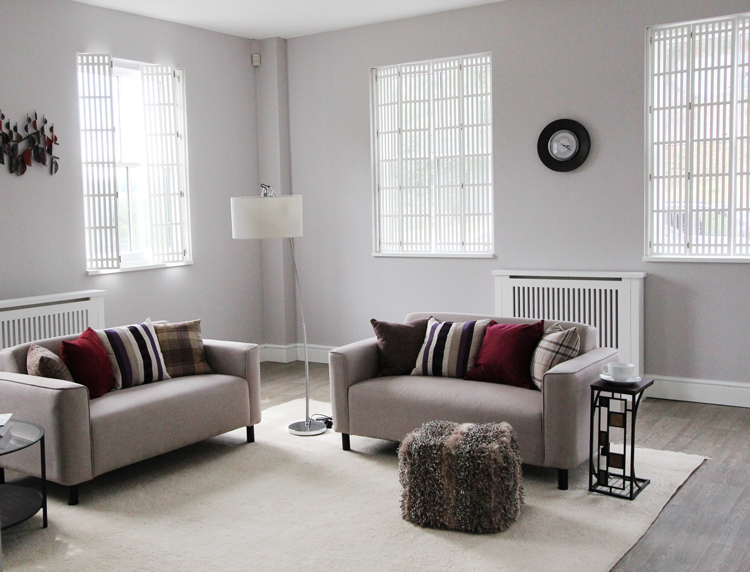 With this front grille pattern, the Jali Designer gives you a choice of vertical or horizontal bars for your cover. And you can pick different styles for top and base, depending on the look you prefer.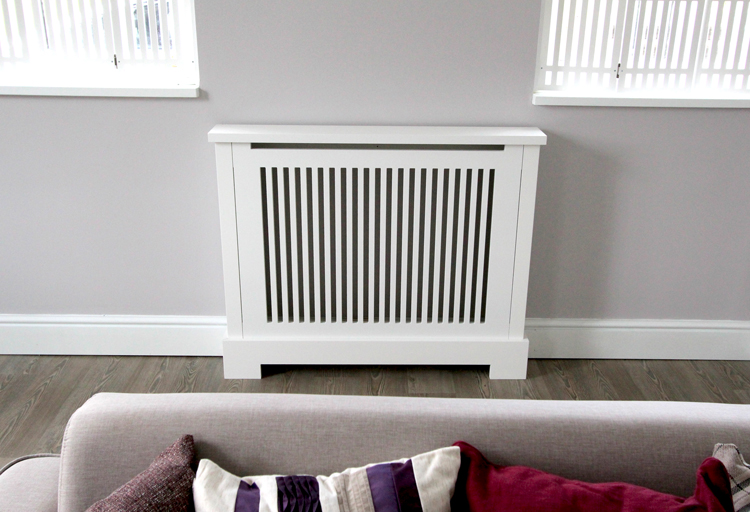 Using the Jali Designer, you can easily change the square-cut base for one with curves – just use the 'Skirting' button. Now for the top vent: choosing an Ethnic or Classic upright on the Jali Designer will change the shape to one with curved ends, to echo the skirting at the base.
However, for a modern interior you may prefer plain uprights, but still want a curved vent. If so, just contact us and we'll make the change at our end, then send you a drawing so you can see exactly what the final design will look like. The photo below shows a scooped top vent and skirting, plus the horizontal version of the grille: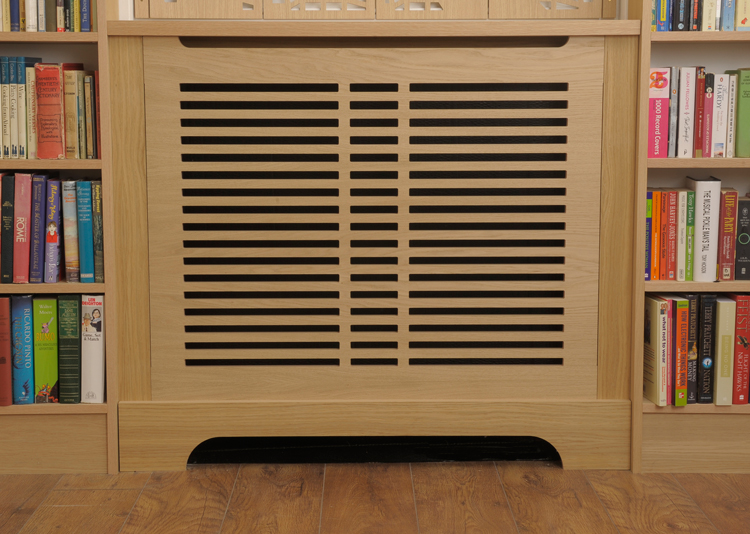 As well as looking great in contemporary interiors, this is a brilliant addition to Art Deco style schemes – just use the 'Grille' button in the Jali Designer to pick pattern 7692. And, of course, you can choose a top-coated finish (again, just contact us) as well as priming, oak or walnut veneer. And who would believe it was so simple: measure, design, order, assemble. Now there really is no excuse for a less-than-lovely room, whatever your style preference. Modern or moderne, 21st century or 1920s: too terribly chic, darlings – cheers!