It's been a great week for coincidences – and design ideas! After posting last week's Jali blog, which included tips on the art of grouping objects in interiors, I popped over to the lovely Swoon Worthy for some Christmas décor inspiration. (Last year, interiors blogger Kimberly Duran dressed her home, including her Jali radiator cabinet (below) with real panache.)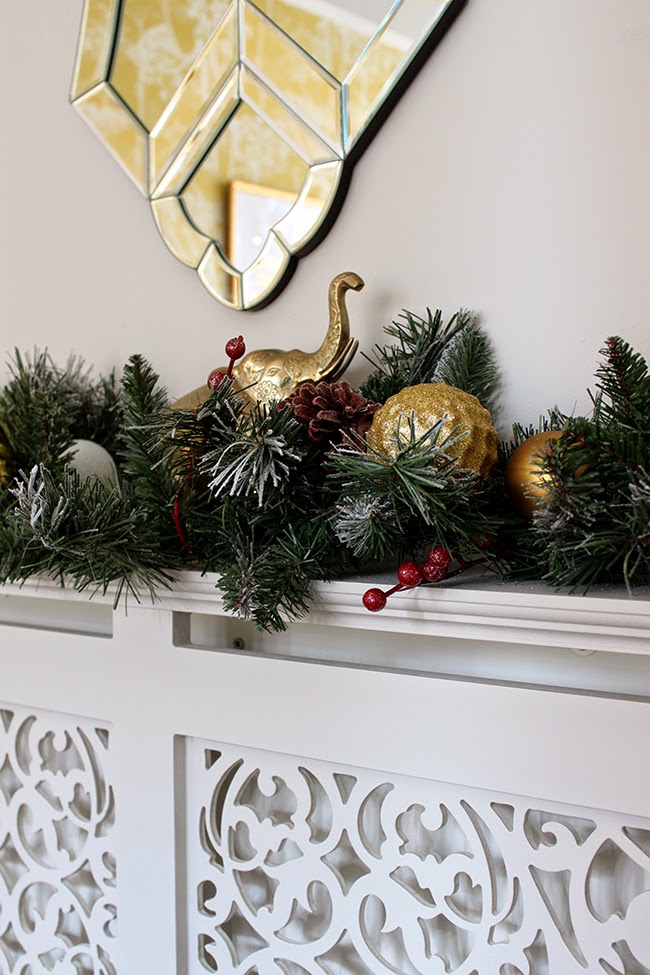 Well, you could have knocked me down with a gorgeously-marked feather. I was amazed to see Kimberly had also posted a blog last Friday along very similar lines to mine.
Swoon Worthy is a site we've recommended before –  we love Kimberly's  work. So do have a look at How to Create Eclectic Style in your Home – it's full of great advice, including lots more tips for grouping, matching and contrasting all kinds of interior design elements with confidence and verve. And if that were not enough, there's a lovely shot of the Jali radiator cabinet too (below)…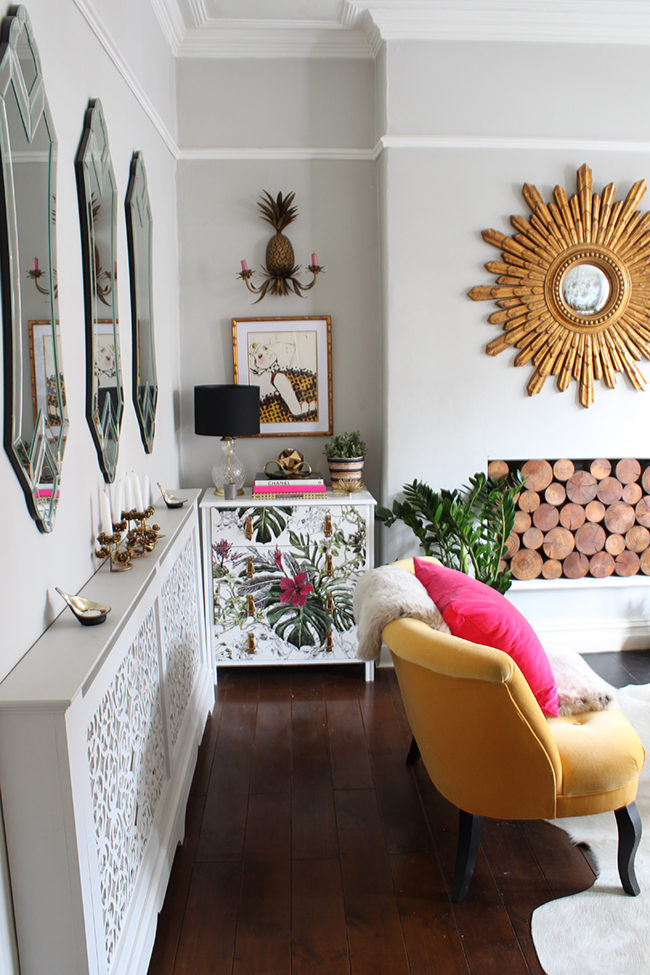 And if that were not enough, there's a lovely shot of the Jali radiator cabinet too (above)…
The real key to happiness…?
This week's final coincidence – Amy, the newest member of the Jali team, told me that one of our clever customers had sent in a photo of her boot room, complete with a "super group" of different Jali products she'd put together to make a unique storage combo!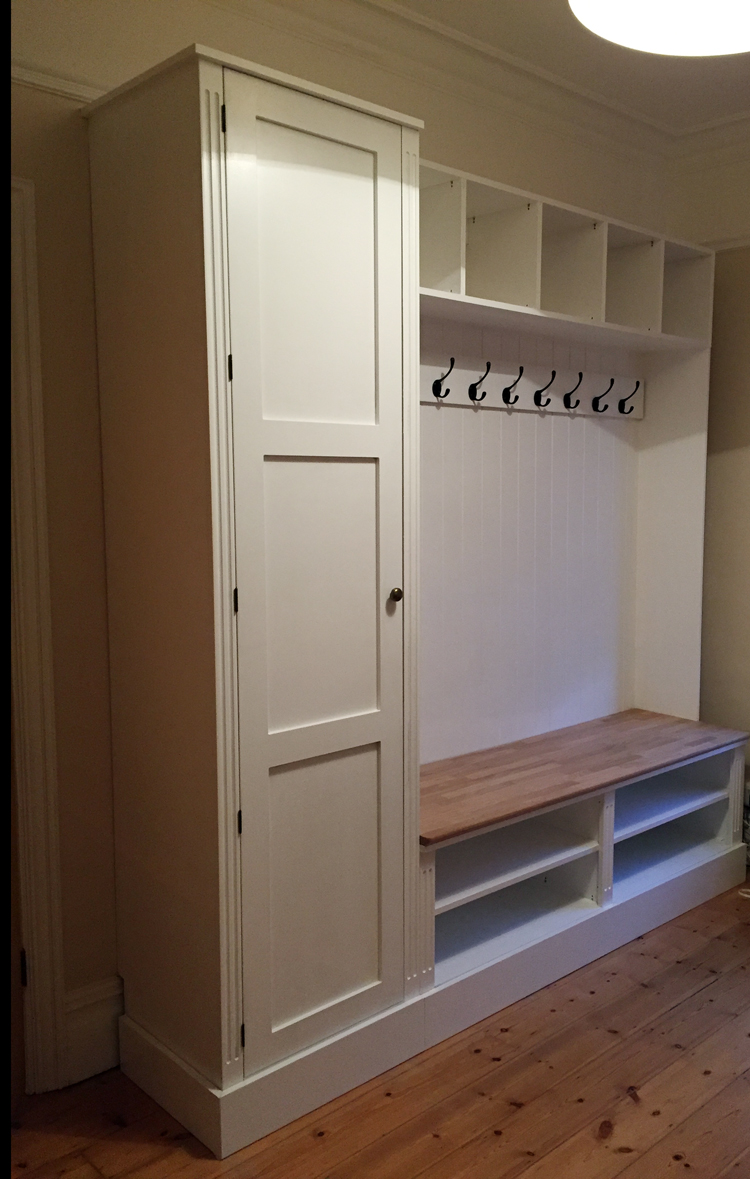 Christine told us how pleased she is with her new ensemble. "I am so delighted with the solidity of your products and that your website was so easy to use that the three items – cupboard, book case and Flexi shelves – all fitted together so well."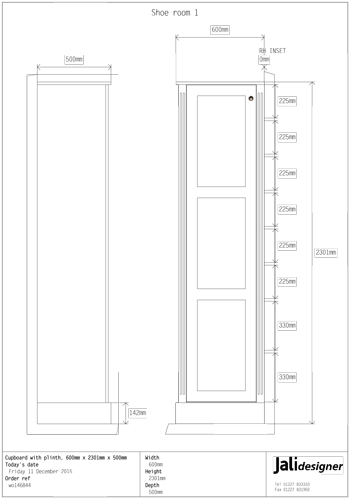 She'd asked a handyman to add tongue and groove to the back wall, plus metal hooks for coats mounted on a length of Jali skirting. And she bought an oak surface to use as a seat.
Christine told us she will definitely be using Jali again.
"My 'Work in Progress' folder is filling up! Many thanks for the great service and the quality products."
Her next project is a kitchen dresser – "Can't wait!" And, she added, "I've always been teased by friends for saying that storage is the key to happiness."
Well, we think Christine is definitely having the last laugh, as well as being on to something really important. We love the way she has used the simple but powerful online Jali Designer to group her chosen products together. As well as specifying the height, number of shelves, compartments, etc, she was able to match the fluted uprights, mouldings and other details, so the finished piece is a seamless and integrated whole.
To solve your storage problems in a practical but stylish way, look no further than Jali. Don't forget that we can often adjust your design to make it even more elegant – for example, by making you a single front plinth to "tie together" a run of different, side-by-side units. Just contact us to see what's possible – and to get your hands on the real key to happiness!