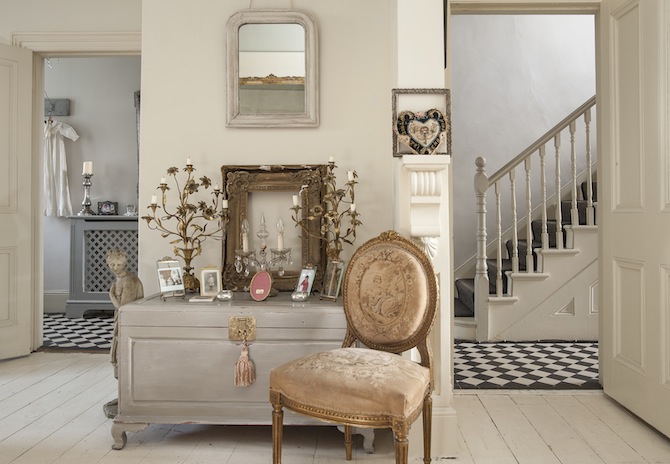 A hallway is the portal to your home, which is why it's well worth investing in making it a beautiful space. From colour and accessories to furniture, there are many different things that you can do with a hallway to ensure that it reflects you and the personality of your home. The possibilities are endless!
Here, we've rounded up a few of our favourite tips for ensuring that your hallway is a feature in your home.
Think colour
When it comes to decorating a hallway, there are a few different directions you can go in. If you have a smaller space then a neutral colour palette is a great way to amplify the light, and help to create the feeling of airiness and space. You can then look to inject statement accessories in a select colour palette, such as lampshades, artwork, or rugs if you want to bring some vibrancy.
Alternatively, if you have a larger area to play with, you may want to go bold with deep, dark walls – or even coloured tiled floors for a luxurious feel. Play with textures as well as colour for maximum impact; we love deep dark tones paired with beautiful smooth brass or copper accessories.
Give your radiators some love
Many hallways include a radiator, which can be annoying for people looking to create a beautiful space; after all, most radiators are not particularly attractive. However, that doesn't have to mean that your dreams of a statement hallway are no longer achievable. Make sure that every single part of your hallway gets some love by investing in decorative radiator covers, which can help to hide away some of the less attractive elements of a room, and instead turn them into a feature to be proud of.
Whether you're going for a minimalist look or want to opt for something more detailed and vibrant, radiator covers are an excellent way to make a statement. Plus, they can also help your home be more efficient, as they push the warm air forwards into the room. Check out some of our beautiful bespoke radiator covers.
Don't forget the details
A hallway doesn't have as many elements to play with as many other rooms in a home, which is why you have to make sure that all the details count. From door handles to lampshades and rugs, make sure that you're using everything you have in your toolbox to bring the space together. Invest in a floor lamp to bring some ambience to the area later in the day, or dot the walls with mirrors, artworks and wall hangings to bring a touch of eclectic chic to those passing through.
You can also use your radiator covers to provide yourself with some extra storage or even use them for alternative uses. For example, you can cover the gas and electric meters without making them difficult to access, thanks to the removable front panel of most radiator covers.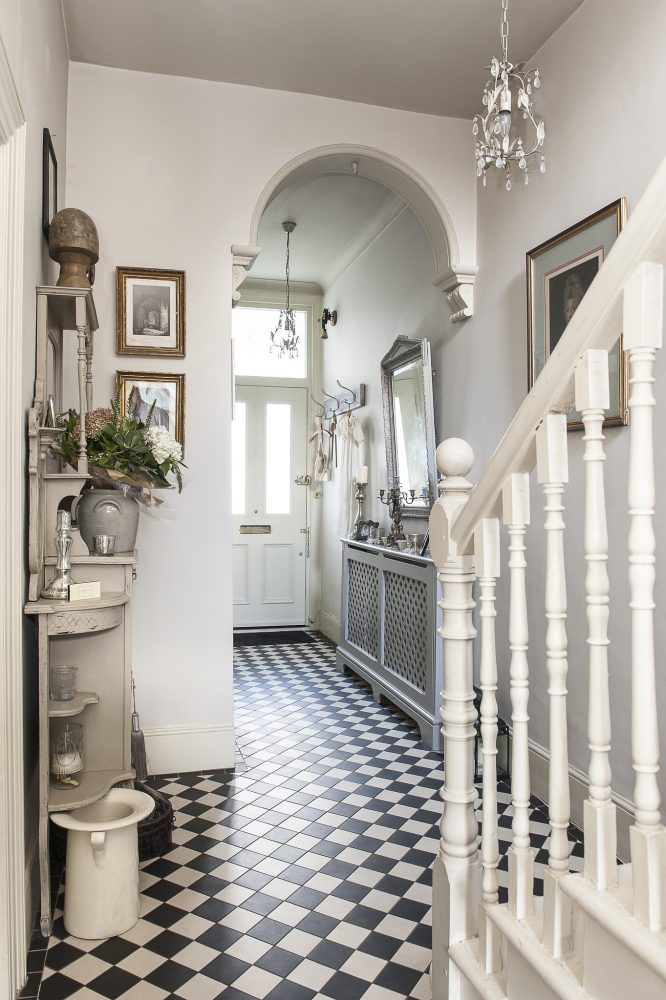 If you're interested in making your hallway a heavenly space, or indeed any other room in your home, then get in touch with one of our friendly team today to find out more about our beautiful bespoke furniture.