A DIY project doesn't have to be big and ambitious to be successful. Just ask our customer Diana, who designed a Jali fretwork panel to turn an unused fireplace into a stunning focal point.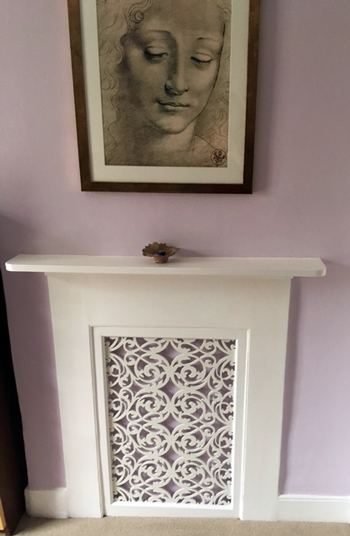 "I am very happy with the final result, it has transformed my room!" Diana told us.
Although she used our fretwork, in pattern 2082, in an existing fireplace, Diana could easily have replaced or updated any of the components, using Jali's amazingly versatile mdf custom shapes.
For example, you could easily create a mantle shelf with a straight side and two rounded (or square) corners, and we can even prime it for you, to save you another step in the process.
Just remember that you'll need to work out a way to securely fix the pieces in place, as these pieces don't have the usual Jali cam-and-bolt fixings.
And don't forget that you can also add bought-in moulding and beading for even more elegance and a period feel. Attach fretwork panels to other surfaces, in a matching or contrasting colour, to embellish them. Or back our panels with lovely fabrics – brocades or silks are ideal – to create a sumptuous and unique impact!
Below is the range of Jali fretwork currently available: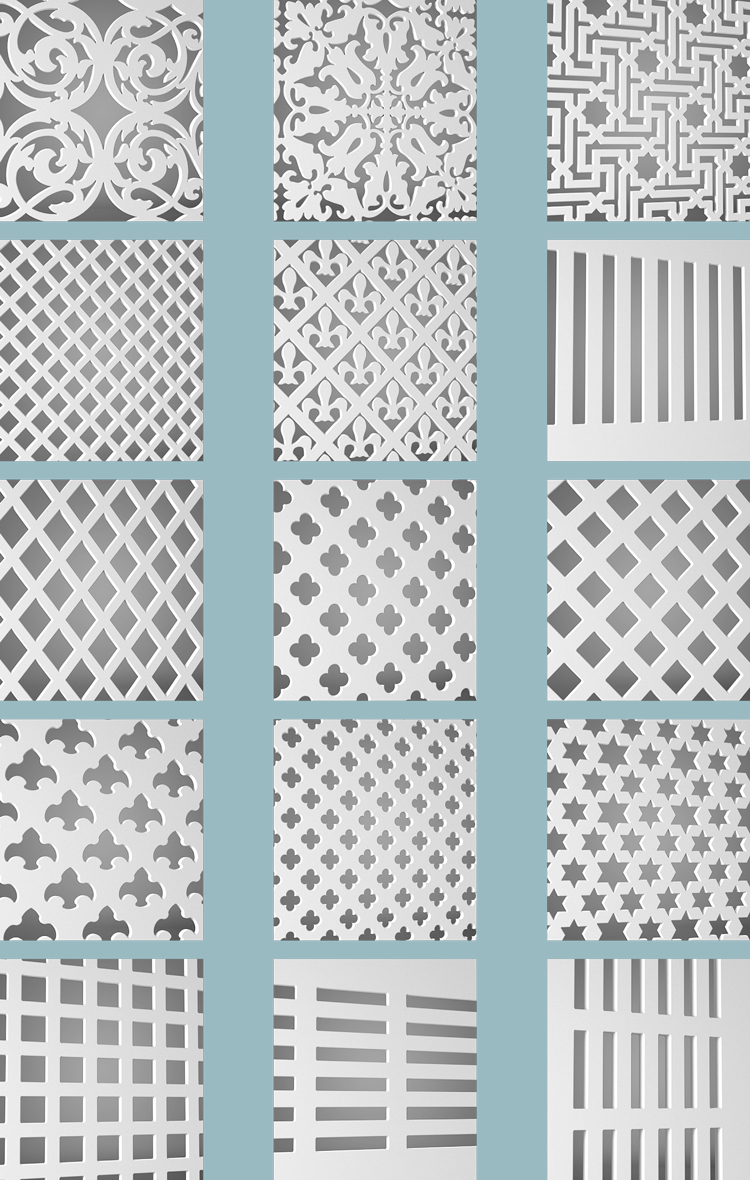 The pattern right in the centre of the grid – no. 7662 – made an unexpected appearance on BBC2's The Great Interior Design Challenge last week. Contestant Shaida used one of our fretwork samples on her mood board, as confirmed on Twitter: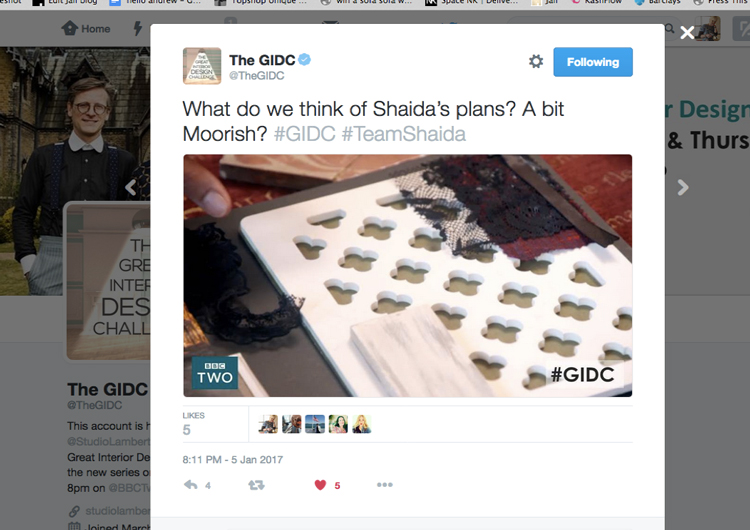 The Moroccan-style shutters and radiator cover Shaida and her team subsequently created for the Challenge had no connection with us, though. (Apart from a flash of inspiration perhaps? We'd like to think so!)
So if you're a fan of the programme (or not!), or you just have a yen to transform banal into beautiful, don't fret – get fretworking!