The beech trees in this part of Kent are now glorious shades of russet, yellow and gold;  there are almost more leaves on the ground than on the branches at this point. So really, finally, it's the time of year for comforting casseroles and mugs of hot chocolate…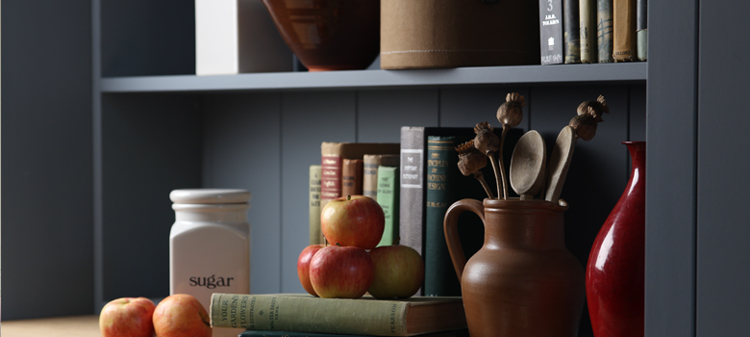 Autumn is always lovely here in the Elham Valley, in the Kent Downs Area of Outstanding Natural Beauty, where Jali is based. And autumn is always our busiest season; the factory is already humming with pre-Christmas orders. In particular, it seems that lots of you have realised that our Flexi shelving is perfect for storage and display, especially when space is tight, and budgets too…
Flexi shelves are quick and easy to assemble, which is so useful when time is short and you're rushing to get everything ready, especially as Christmas approaches. And being able to specify exactly how long, high, deep and wide your storage is makes a BIG difference. It also makes it even more of a pleasure to live with…
Don't forget that you can measure the things you're intending to store, as well as your available space, so you get the perfect shelf arrangement, with not a centimetre wasted. It's the kind of result you'd expect from employing a cabinet-maker or joiner – to find it in an easily customisable, direct-from-the-factory product is truly revolutionary!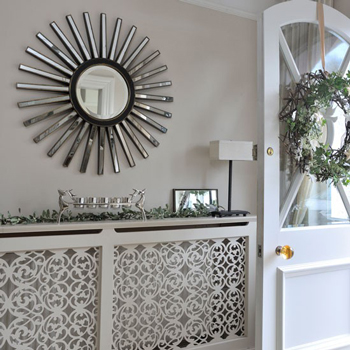 Another quick and easy furniture fix is a Jali radiator cabinet. A brilliant piece of makeover magic, it finishes off a room in style and makes hot radiators much safer for little visitors – and for frailer ones too.
Plus it has a useful shelf as part of the design, and you can NEVER have too many shelves! That is a Jali mantra, and one, we've learned from long experience, that's worth sticking to.