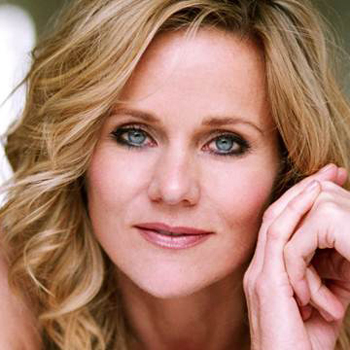 We're thrilled that one of TV's favourite interior designers, Linda Barker (left), has chosen Jali furniture for her Traditionally British Home at this year's Ideal Home exhibition at Olympia, London.
We made a dresser for the lounge and a wardrobe for the master bedroom, to Linda's designs. Both can be seen in the house, which is sponsored by Thomas Sanderson, from today, Friday 18 March, to Sunday 3 April.
Linda's aim is to highlight new trends, designs and colour palettes in a real-life setting, showing how you can "revive your interior with a 21st century twist". But in her 'Traditionally British' decorating scheme, she has also included recycled and junk market finds, to show that it's not all about big-time spending and splurging. And for the Jali team, that's a message we support all the way.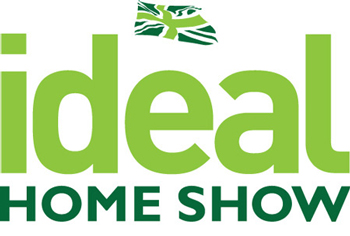 No, you don't have to rip everything out and start again every time you fancy a change in your surroundings, or when things start to look a bit tired and past their best.
As Linda knows, Jali is a great way to design brilliant pieces that won't break the bank but will make all the difference to a room. So here's how she did it…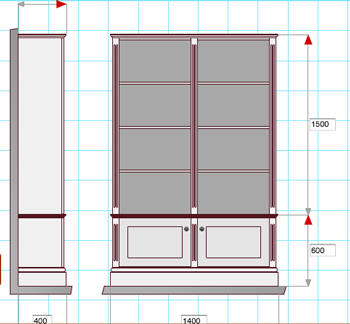 This is the dresser as shown in the online Jali Designer…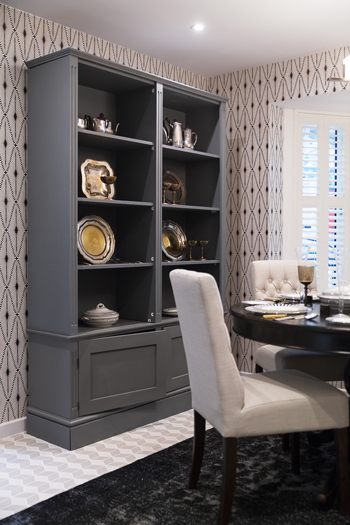 And the finished piece.
Here's the stylish master bedroom, below, with the Jali wardrobe on the left: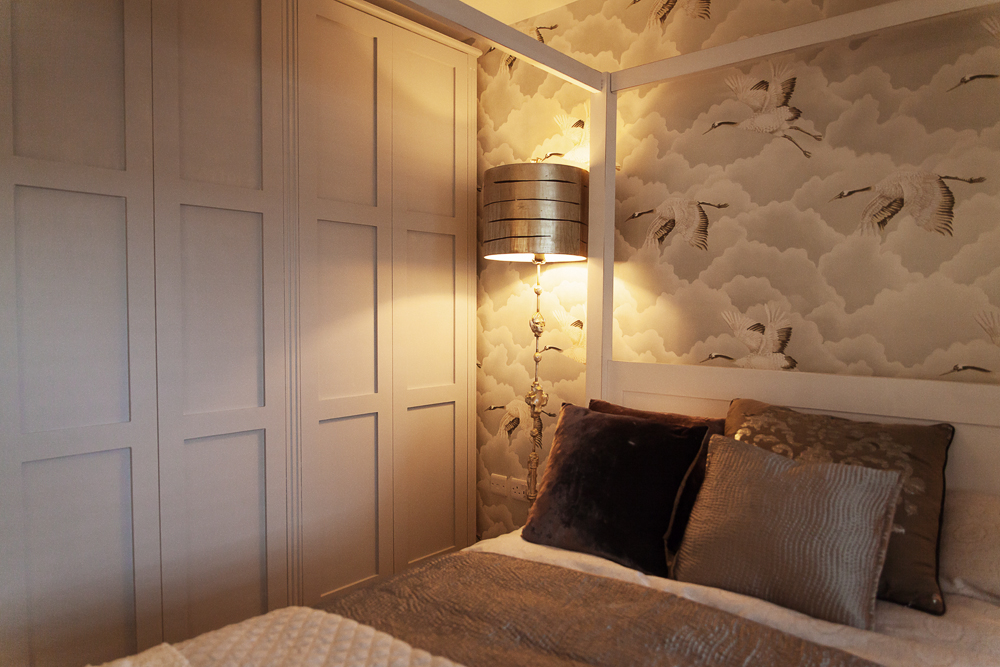 And here's the exterior of the house, below – visitors have already been queuing to visit the rooms, including the Boho Girl's bedroom, Boy's Safari Room and even a Teenage Girl's Woodland Retreat!