Who said that a bookshelf life was dead? I know someone did, and not that long ago at that. Presumably it was one of the 'experts' who predicted that 'real' books would soon be defunct – overtaken by digital reading devices and seen merely as quaint reminders of Ye Olden Days.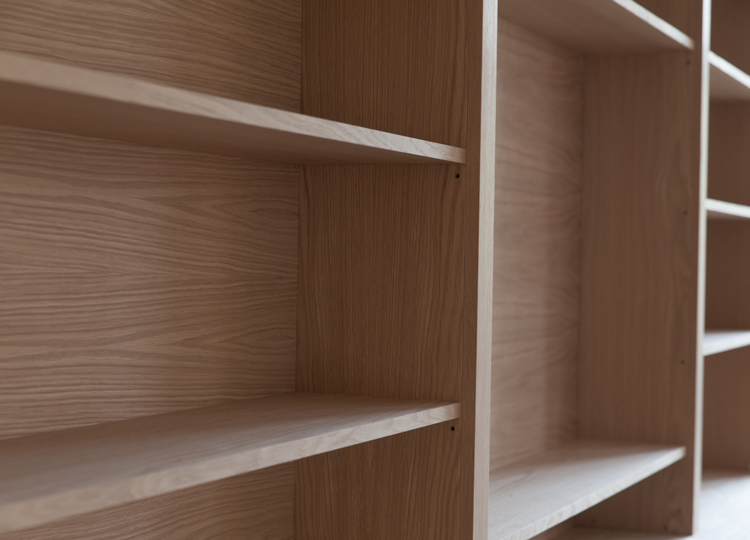 Well, that hasn't happened. And in any case, we use shelves for far more than books alone. Open any colour supplement, interiors magazine or catalogue from a major high-street store or supermarket. There they are: carefully chosen, colour-coordinated objects displayed, on shelves, to convey individuality, quirkiness and the impression that real people live in these rooms. And the lovely things they are trying to sell us, obviously.
But real 'real people' have, in my experience, far more interesting and colourful stuff, just begging to be shown off on sleek, gorgeous Jali shelving. It could be anything: vintage handbags (me); vinyl records (long-cherished or newly-pressed); old cameras; family photos; tin toys, DVDs, even books. Or an eclectic mix based on size, colour, place of origin… In fact, whatever delights, interests and pleases you. It's your home, not a magazine makeover or celebrity crib. So surround yourself with what you love.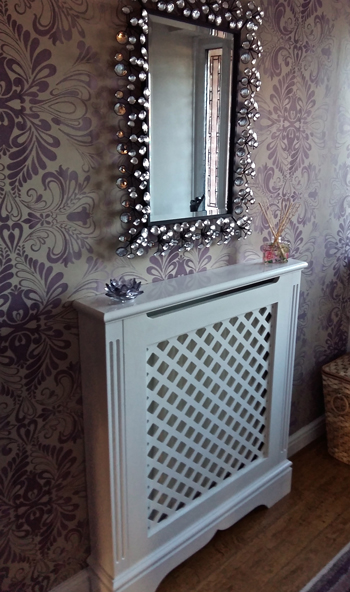 And it's not just Flexi shelves and bookcases that have shelving sewn up. Don't forget there's a built-in shelf in every Jali radiator cover – it's part of the design! This is especially useful in hallways, as shown the above customer photo.
It also means the wall above the cabinet is then ideal for hanging mirrors, paintings and prints.
They won't dry out or warp, as the clever design of our cabinets means the heat is pushed out into the room, not up the wall, and the substantial 30 or 18mm shelf adds another layer of protection. Plus space for some other pretty pieces. Or keys, gloves, letters or shopping lists…
It all helps to make life more organised, chic and enjoyable. But feeling serene when you solve your storage problems is all part of the Jali effect. Our products are designed to look beautiful, match or complement your interiors and give years of practical, durable service.
So come on, let's get our favourite things out and enjoy them. With the help of Jali, let's really make our homes our own, and live, long and proudly, on the shelf….