At Jali we're perhaps best-known for our custom-made radiator cabinets. They're very good-looking, with our signature fretwork providing removable and heat-circulating front grilles, as well as giving them a unique look that really finishes off a room.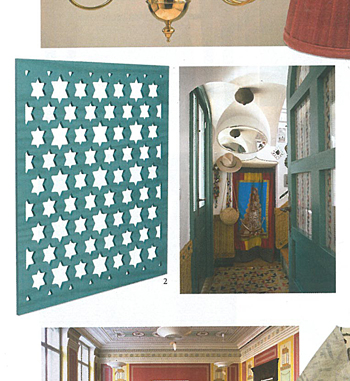 Now our fretwork has a starring role all of its own, in the June issue of World of Interiors. One of the houses featured in the magazine belongs to Spanish artist Ana Corberó, whose interiors are a riot of colour and pattern.
Cut-out stars abound on Ana's cupboard doors, says the magazine: to get a similar look, it suggests turning to Jali for doors, decorative screens and radiator covers. Unsurprisingly, we couldn't agree more!
The fact is, you can use our crisply cut, beautifully figured fretwork in so many ways, including:
cabinet grilles
Folding screens
And our range of patterns, from simple trellis to ornate flower-based designs, means you can easily find a style that matches, or chimes with, all kinds of décor.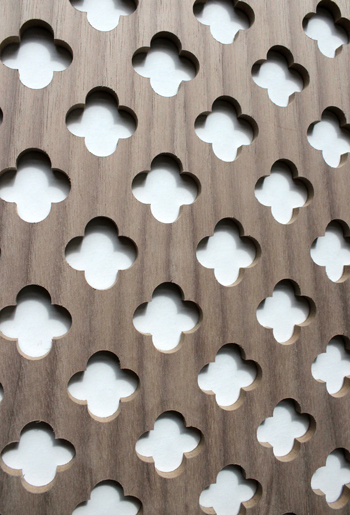 Take period interiors. It's often difficult – and expensive – to ensure that modern features, like radiators, don't jar with, say, a Victorian setting.
Our quatrefoil design (right) comes in two sizes, 7662 and 7652, and is perfect for creating a mid-19th century, Gothic Revival effect that Augustus Pugin himself would have been proud of. And at very reasonable cost too.
We also offer designs influenced by other countries and cultures; for example, geometric style 2172, inspired by carvings found in a Moroccan mosque, is ideal for the currently fashionable Fusion look.
Some years ago, we even made screens from this fretwork for the set of Topsy-Turvy, Mike Leigh's film about Gilbert and Sullivan. (Timothy Spall, who plays the Mikado (below) certainly seems to be smitten by them. Or by something.) So 2172 is also good for creating a Japanese/Chinese feel, without paying an emperor's ransom…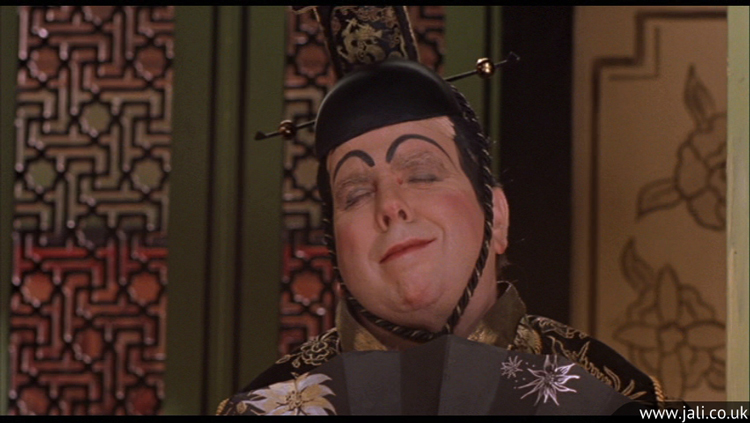 The star pattern used by World of Interiors is no. 7662. And we can now provide this and all our other fretwork either primed ready for painting, top-coated or veneered in real oak or walnut.
Finally, don't forget that our radiator cabinets are also brilliant for storage heaters too. You can even use them to disguise electricity and gas meters, or other unsightly but essential things that make houses work as they should. Because, although interior design is a lovely thing, our modern comforts are also important to us, and few of us really want to live in a museum. Fortunately, Jali is here to ensure we can have the best of both worlds.