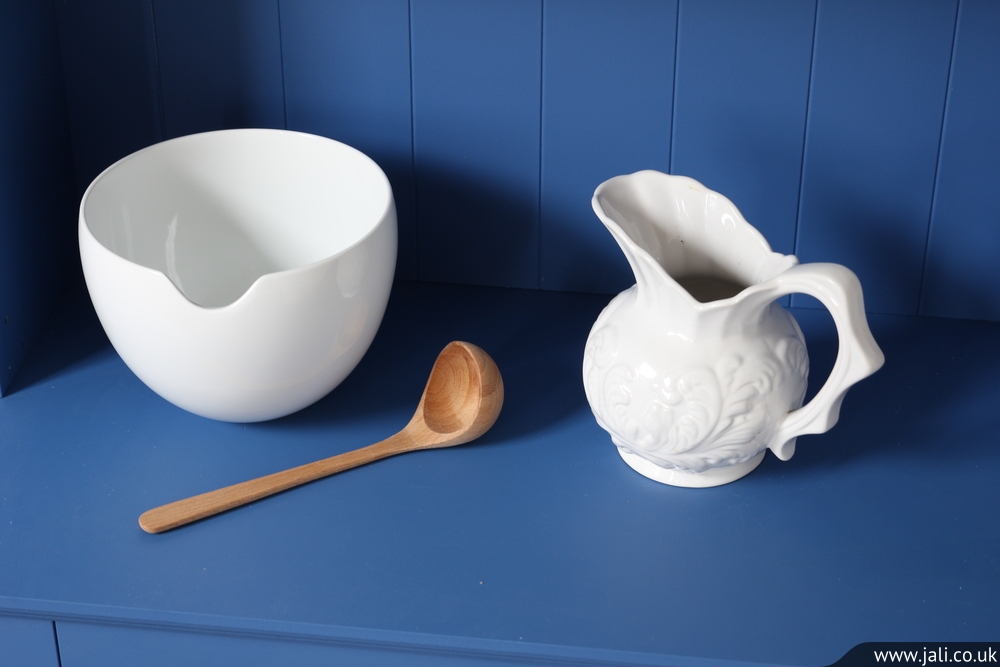 How to decorate like an interior designer? It's something lots of us would like to know, including the auction house Christie's. It recently put the question to Max Rollitt, who reveals some of his decorating secrets in the interview here (Edit – the link has since been removed!)
Mix, mingle and meld…
At Jali we love a man who appreciates a breakfront bookcase, so were fascinated to know more about Max's decorating style. It is, he says, "deeply eclectic and layered, immediately comfortable to the eye, amusing and joyful. Objects and furniture drawn from a 400-year span of world art, melded with my own unique range of traditionally inspired soft furnishings, each design given my individual twist. My style is a curious mix of classically influenced post war interior designers, such as Christopher Gibbs, David Hicks and Robert Kime."
Dare to be different

Although most of us lack the means to indulge in the furniture and objects Max favours, we can all be braver in the way we decorate. Our homes should look the way we want them to – our tastes, hobbies and interests reflect who we are and where we've come from. So although it's really helpful and inspirational to see what other people have done, they're not living in our houses and flats – we are!
But if you'd like a bit of help in making your place "comfortable to the eye, amusing and joyful", Max does have some great examples on his website.
I think his interiors are so successful partly because he has taste and knows his history, and because he has the confidence to put together things from different countries, styles and periods. (Yes, I know – the fact that he has great contacts and his clients have very large budgets also helps!)
The thing I really admire about Max is that he can spot a connection between objects – a similar shape, texture or colour, say, so the result doesn't look like a junk yard or random assembly of old tat.
It's something that gets better with practice, and your "collections" don't have to be expensive to look good – many of my own finds are from charity shops and vintage fairs and cost very little… But I have chosen them all for a reason, and it's a great feeling when you bring them together – and it works!
And the next big thing in design?
Max was asked what he thought the next interiors look would be. "Opulence and grandeur — I envisage interiors becoming richer with more colour and ornament" was the reply. That brings joy to our hearts at Jali, as we offer products with sumptuous decoration and features (see our BBC Good Homes exhibition room-set, below), as well as simpler lines.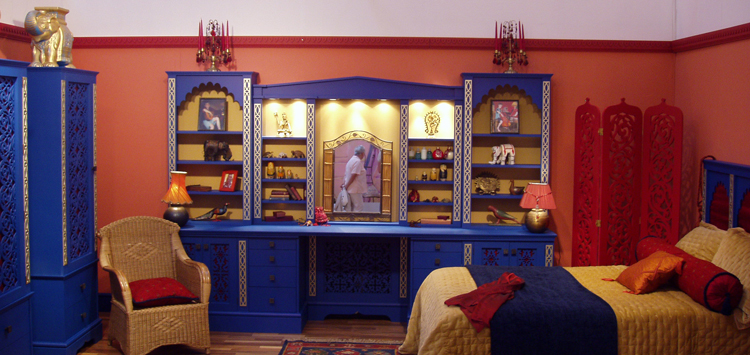 And we we love nothing better than creating big and beautiful pieces for our clever customers! Try our new dresser designer for furniture with really sophisticated detail and a luxury look.
And we'll let you in to another secret – when top interior design magazines like World of Interiors urgently need some gorgeous, ornate decoration with authentic antecedents, they come to us. We're the only people who can do it, quickly, beautifully and inexpensively.
You can order your furniture primed and finish it yourself, maybe in a bold colour for maximum impact, or use our new top-coating service. You can choose from a range of Jali colours from demure to dramatic… Contact us for more details.
Of course with Jali you don't have to start from scratch – using our existing examples, you can play with features, elements and proportions until you get exactly what you want and need. And we're currently working on ways of improving the way our system works.
Top tips – and a secret worth knowing
Finally, Christie's asked Max, what is your top tip for collecting/decorating? "Get educated; study the form. Buy from the heart – if you fall in love with it you won't regret it, even if it hurts your wallet!" At Jali we love learning about things, and the "buy from the heart" bit is our mantra too – but luckily our furniture is so reasonably priced it won't damage your purse, wallet or under-the-matress stash. And it's also practical, which is a BIG bonus…
So forget expensive antiques and pricey cabinet-makers; Jali is the real secret of unique and adorable decorating… and you heard it here first!