What makes Jali different is our fondness for fretwork. It adds such character and texture to your living space, which is why we include it in our bespoke furniture.
But what if you already have a piece you love, and it's just missing that special something?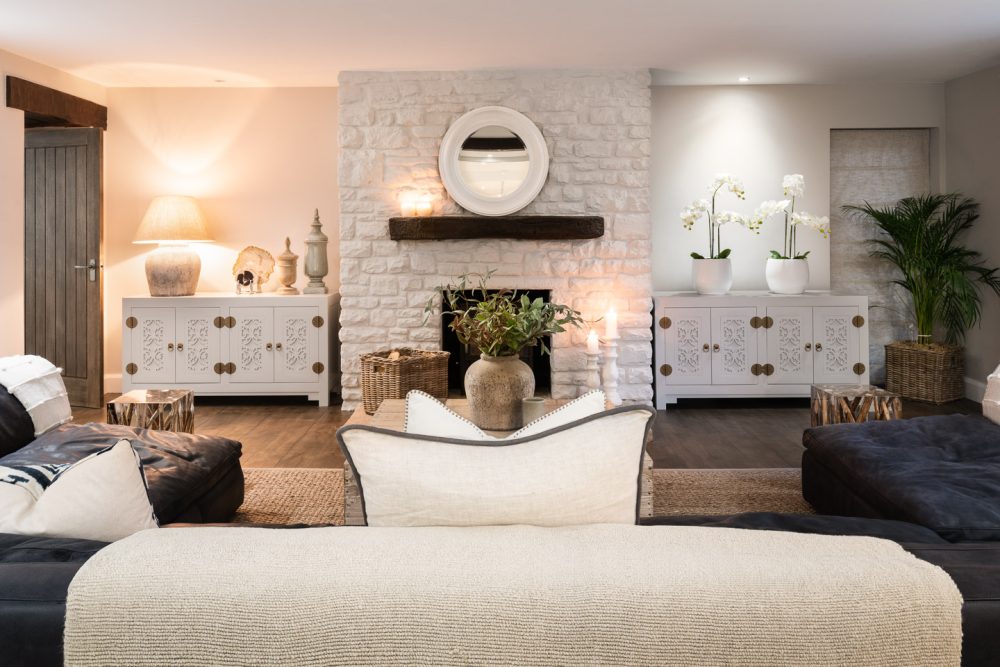 This rich and dramatic sitting room, designed by the lovely Helen and Abbie from Hoi Interiors, features two cupboards flanking the chimney breast. The shaker doors have been enhanced by our Jali fretwork, which immediately draws the eye and lends elegance and detail to the room.
It's simple to achieve, and serves to transform any old furniture from plain to extraordinary. Just measure the rebate, design a Fretwork Panel on the Jali designer to suit, and glue it into place. If you need to fill a complex space, opt for an oversized border and cut the piece to size. Simple!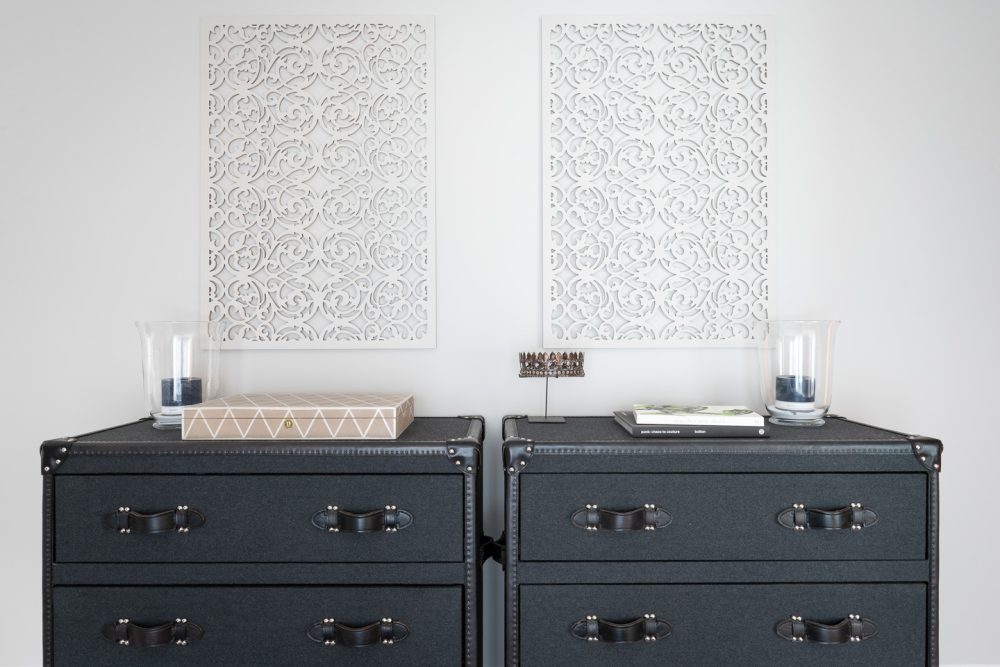 Of course, an interior design is more than the sum of its parts. The joy of using Jali Fretwork is that it forms a visual theme which you can draw on elsewhere. In this room by Helen and Abbie, the same fretwork pattern is boldly displayed on the wall. In a textural twist of white on white, the matching fretwork panels deliver plenty of impact. The fretwork is the art and there's no need to frame.
Linda Barker drew on the same concept when she designed one of our Jali showrooms. Linda's style is relaxed and calm, but she appreciates a textural twist or two!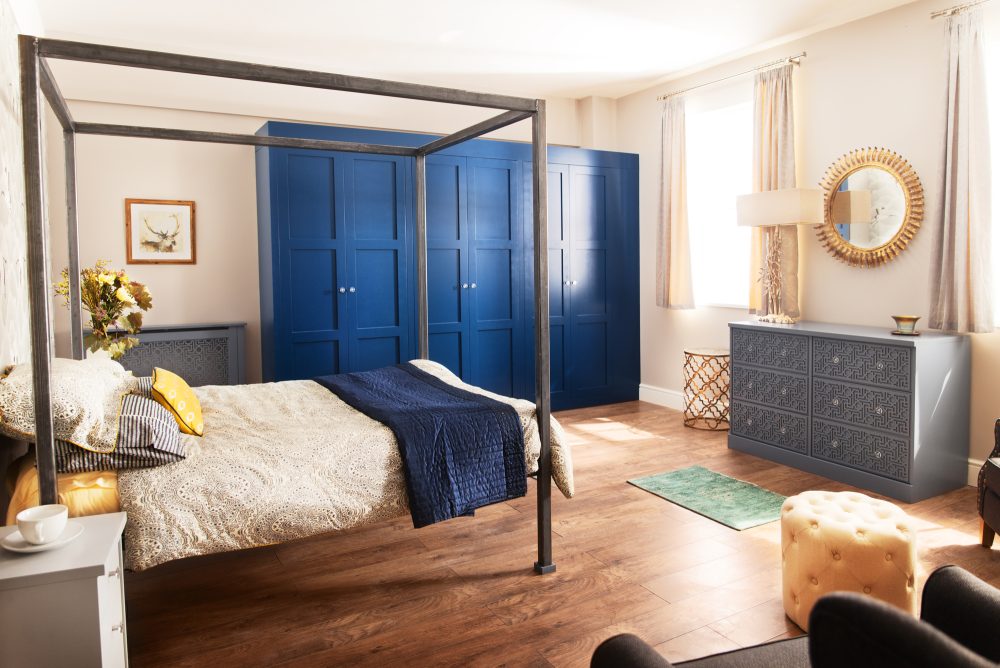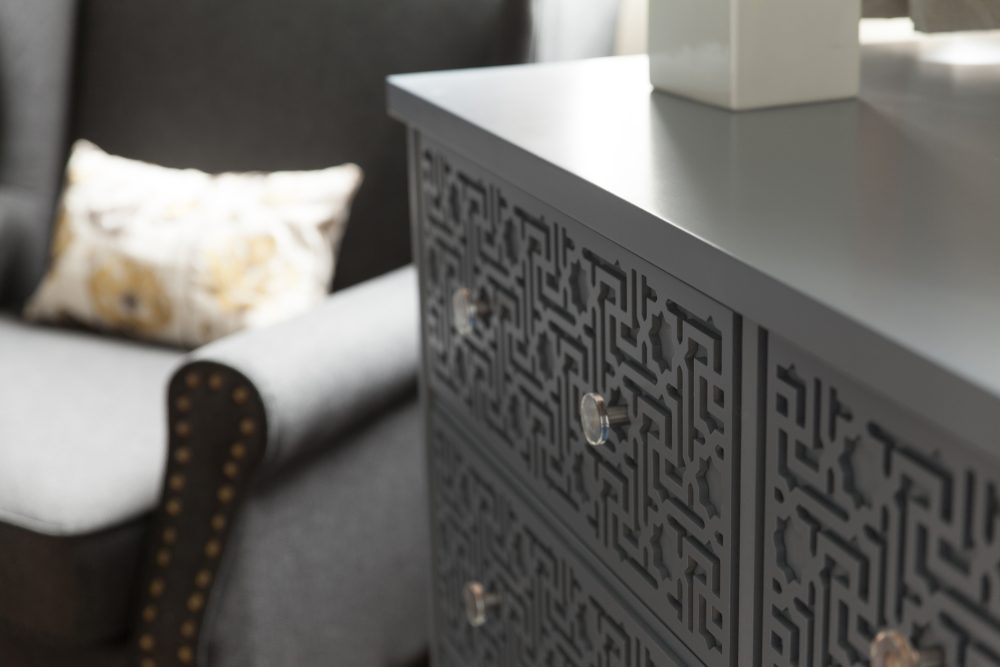 The geometric fretwork panel applied to each drawer front superbly enhances the unit, whilst remaining true to Linda's intimate signature approach. The design cleverly leaves space for the handles without interrupting the pattern. Note how she has chosen the same fretwork (and colour) as the corner radiator cover, for a balanced and harmonious theme. Top drawer, Linda!
Inspired? You can design your own Jali Bespoke Fretwork.