It's always a huge pleasure to see Jali furniture in its proper place – in the homes of the people who actually designed and assembled it! It's lovely to hear how proud it's made them and the difference it's making to their houses and their lives. For example, Jali customer Peter kindly sent us photos of his amazing new storage/display/media unit created with our online dresser designer here.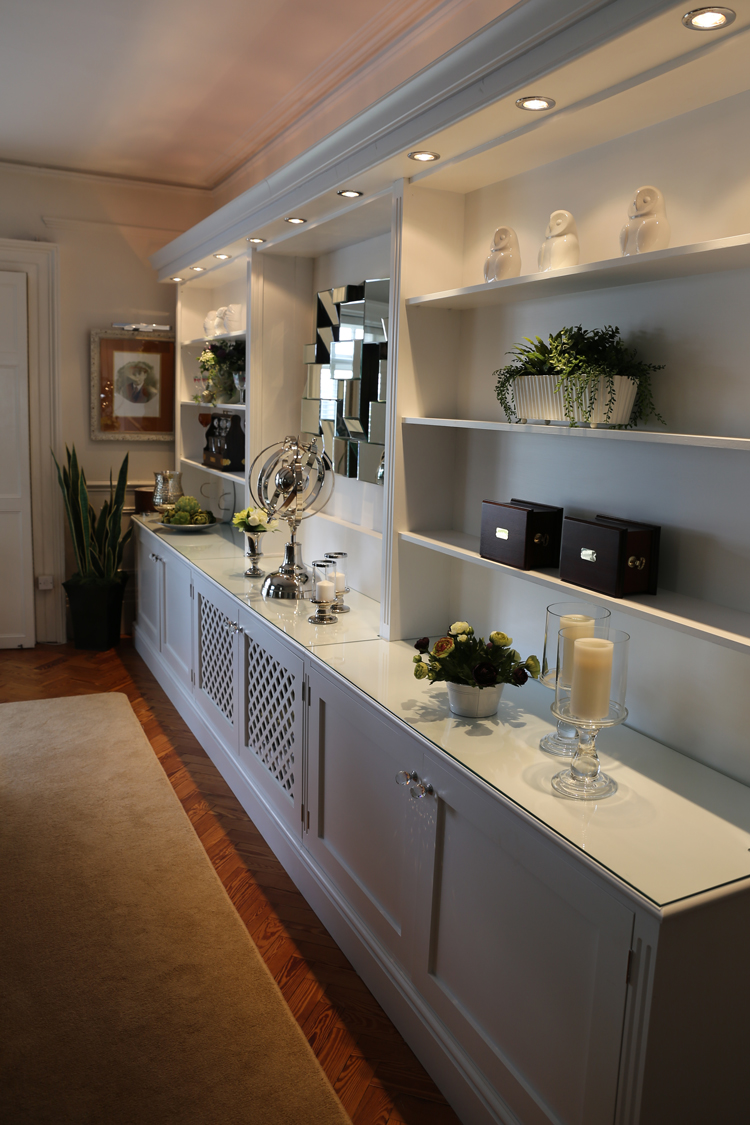 When he came to us, Peter asked for a unit nearly four and a half metres long. The maximum width for single units of Jali furniture is normally 3 metres, but our brilliant designer Jim found a way to give Peter exactly what he wanted. Jim helped Peter create three units of 1417mm each to butt up against each other, tied together by fluted uprights. The skirting and the top board were made in two sections, meeting where sections 2 and 3 of the unit join together.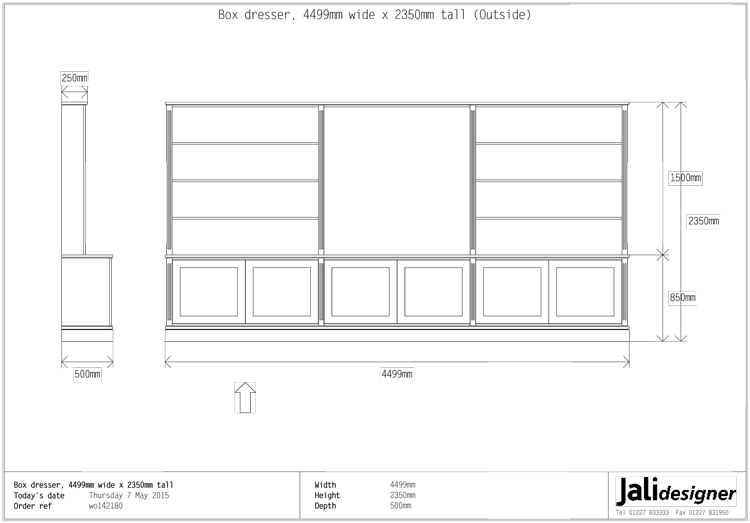 To allow for the recessed lighting Peter was planning to install under the top board, it was made 400mm deep so it projects far enough in front of the shelves.
One of the great things about the new Jali luxury online dresser designer is its versatility – Peter could have added soft-close drawers, or divided the space in the centre to fit a TV, or changed the height and depth of his shelves and cupboards. The smart choice of fretwork panels for the centre doors means a remote control will work on the equipment inside even when the cupboard is closed.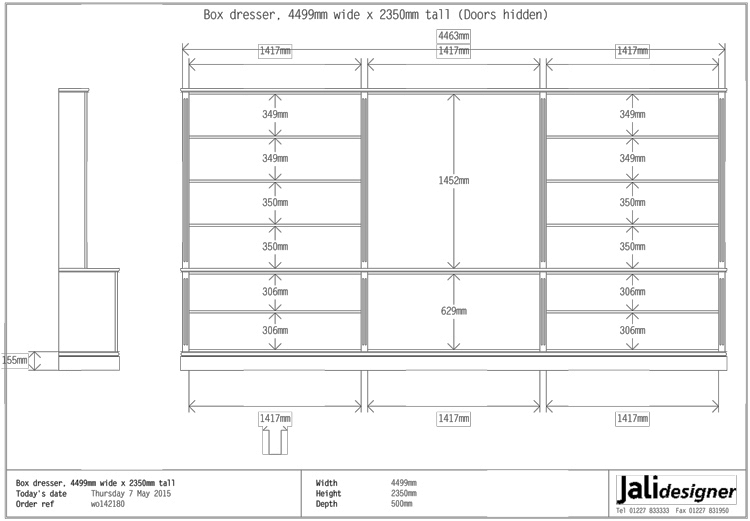 Finally, there's a way to design furniture that perfectly suits your room, with enough shelves, cupboards and drawers to cope with all your storage and display needs for years to come. So if you've hit a wall, as it were, when trying to answer the question of where to put everything, your woes are at an end.
Measure up, have a play on the new dresser designer here and turn that blank, unused space into a sleek star of shelf, screen and storage, the Jali way!