One of the brilliant things about Jali is the way we can help you create unique furniture for your particular space, however awkward or uninspiring it may be. The combined Jali cupboard and radiator cabinet below was designed by our customer Lisa H. a while ago but for some reason hadn't made it onto our blog. Well, it has now!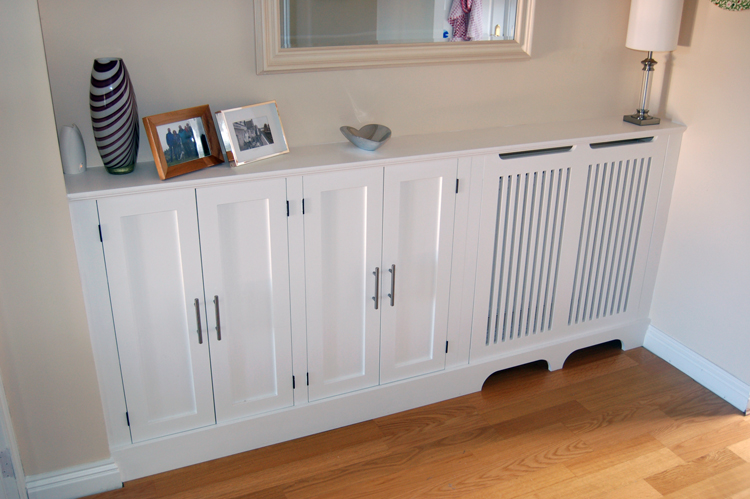 When she contacted us, Lisa said she loved her unit, which fitted perfectly, and "everyone comments on what a great piece of furniture it is". We loved the chance to see how clever she'd been with the Jali online Designer! Lisa also thanked us "for the great service you gave us", which was also very good to hear.
The way our customers use Jali is genuinely impressive. We love seeing the results of all that great design talent out there –  It really is a collaborative process and a totally different way of furnishing your home. In Lisa's case, she had a clear idea of what she wanted, but we were able to tweak her designs at our end to ensure it all went together perfectly. So how was it done?
Firstly, Lisa customised two separate Jali products: a cupboard with plinth and a radiator cabinet. It was important that they were the same depth (and height!), in this case 255mm and 1000mm respectively.
The cupboard was given an 18mm inset, to ensure it fitted seamlessly against the left-hand side of the alcove. There was no inset on the right, to ensure the narrowest possible join with the radiator cabinet. It was the reverse situation with the cabinet – no inset on the left, for a tight join with the cupboard, and an 18mm inset on the right, so it fitted neatly against the right side of the alcove.
From the website, Lisa submitted her designs to us and, for a nominal charge, we adjusted them to create a single 30mm topboard and a single plinth/skirting across both units. This created a sleek, streamlined look and securely linked the two items together. However, you need to pick the same style for top and plinth for this to work.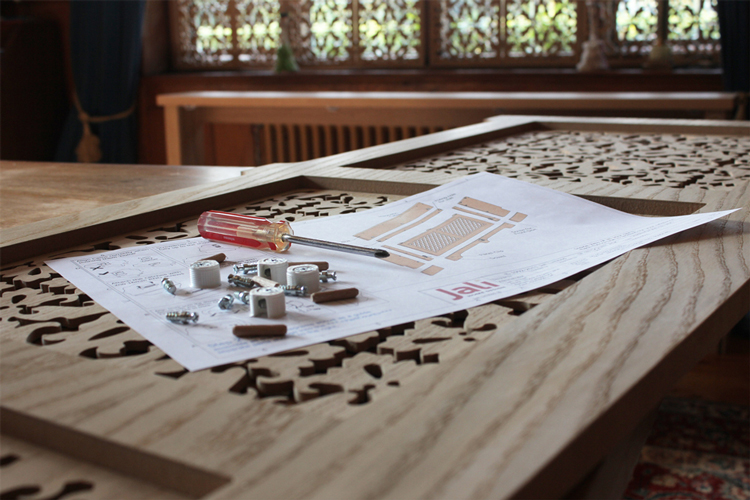 So forget slogging round the stores, making do with what's available "off-the-shelf" or facing a huge bill for bespoke carpentry or joinery. Jali gives you a unique, free online tool so you can design exactly what you need, at an unbeatable price. And if, like Lisa, you need a bit of help to achieve exactly what you're after, there's a team of living, breathing human beings at the end the phone to advise you. You and Jali – perfect partners, for furniture and for life!