Ah, May Bank Holiday, the perfect time to swap out your wardrobe – in both senses. What with those recent icy temperatures, wind, rain and snow (snow!!) it's not surprising winter woollies and coats are still in use. But now, with some sun (we hope!) and a long weekend ahead, let's get wardrobe happy!
If we're talking updating clothes-wise, we can't help – sorry. But if your bedroom storage space is less than practical and far from chic, we have almost unlimited answers. And as it's Jali, everything is made-to-measure and designed by you, for you.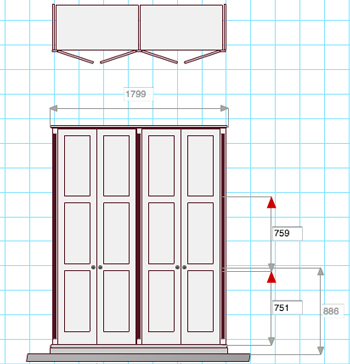 Now, designer/stylist Linda Barker certainly knows a stylish wardrobe when she sees one.
She personally designed a gorgeous Jali piece for the recent Ideal Home exhibition's Show House.
One of the great things about Jali is that you can design the outside to fit the look of your bedroom perfectly.
This is the finished wardrobe in the Ideal Home exhibition Show House, below.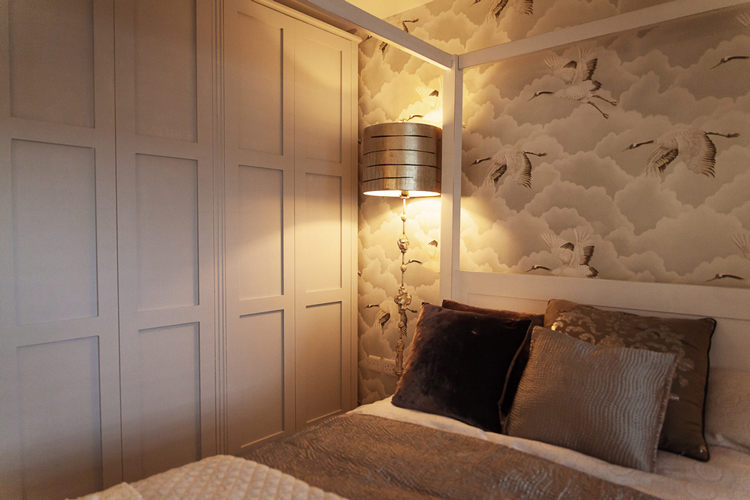 But even a gorgeous-looking wardrobe can be a total disaster inside. There's nothing worse than one that has the wrong kind of storage or hanging space, with everything in the wrong place or at the wrong height.
So long garments get creased at the bottom, and then you can't see the shoes you're storing down there, and there is wasted space at the top. Or there's nowhere to store bulky items like jumpers, which are much better folded and kept on shelves as they take up far too much room in drawers, and hanging them pulls them out of shape. And on, and on…
Here's a peek inside Linda's double wardrobe design: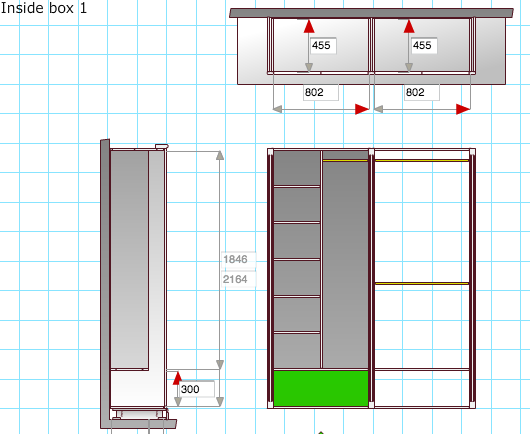 It's all there: compartments/shelves for shoes or woollies, and space-saving double hanging space for shirts/skirts/trousers as well as for long garments. The 'box' on the other side could have been a 'mirror' of the first one, or a totally different arrangement, as here. And you can have as many boxes as your space allows.
So assess your needs, clothes and space over this long weekend. Imagine how much easier, nicer and more organised life would be with an well-planned, efficient, beautiful new Jali wardrobe on your team. Be dressy, not messy – what a great motto for all of us this May bank holiday!