Fancy a beautiful and practical piece of furniture in real wood veneer? Steve did, and this lovely cupboard is the result. Gorgeous storage indeed – stunning to look at, with the capacity to swallow heaps of stuff – and then some…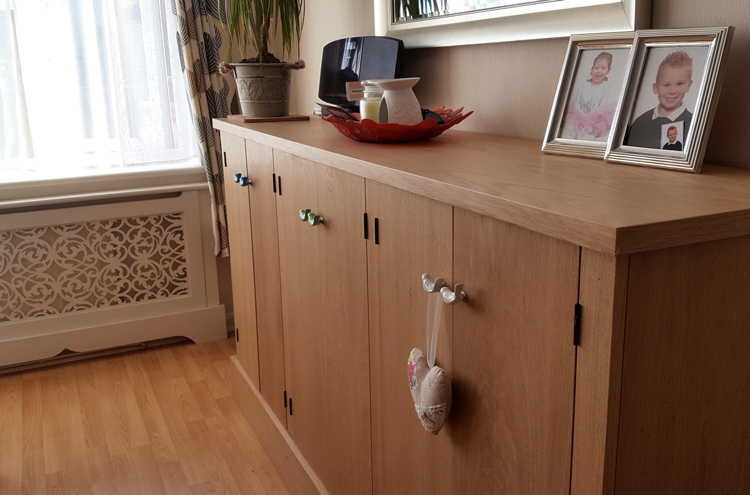 And we were delighted to see that Steve has also designed a Jali radiator cover, so obviously has impeccable taste. Go Steve!
So if you too have bags and boxes bulging with items that desperately need a home of their own, this is what to do.
First, decide whether you just need more cupboard space, or if drawers on their own would be the best solution. Choose separate cupboards and drawer units. You can choose the width, depth and height of the unit, as well as the number and position of shelves or drawers. And you can opt for a piece with a plinth, as below, or without one.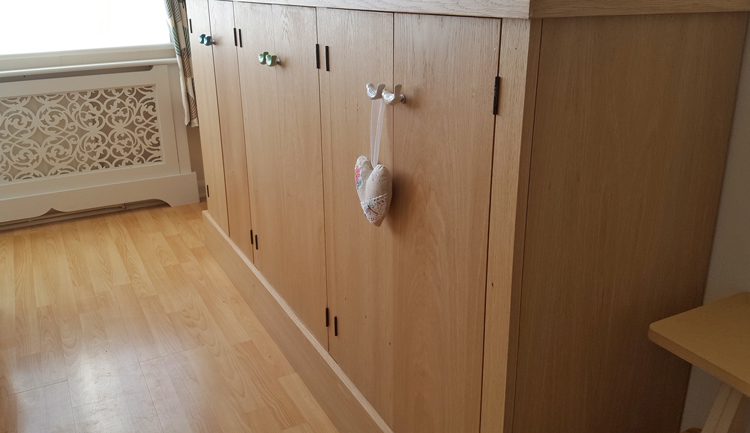 As for looks, cupboards and drawer units are available in oak or walnut real wood veneers, as well as primed or top-coated paint finishes.  So you really are spoilt for choice, which is just as it should be.
To make designing easier, there's a very useful 'Spacing' button on the drawer unit Designer. Once you've put in your dimensions, just use the button to automatically create graduated drawers. Change the unit height and the drawer heights change in proportion – nifty!
Conventional drawers come as standard, but if you'd like soft-close versions, design and save your unit, then contact us for pricing information.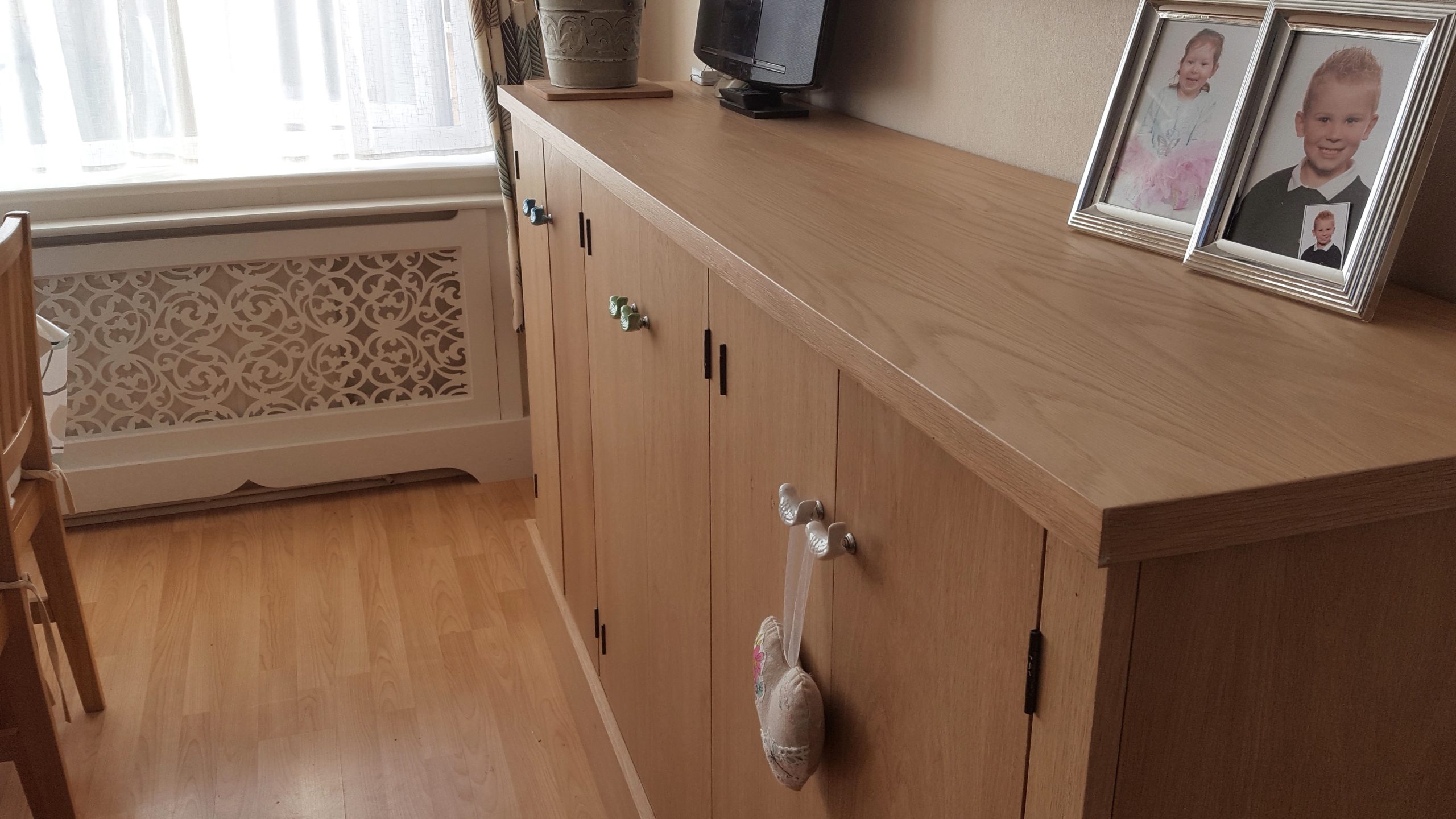 If you'd prefer a combination of cupboards and soft-close drawers, even shelving, use our brilliant dresser Designer to make your dream of deluxe storage come true. If you're planning a media unit, you can specify cut-outs for cords and cables. And of course, you can easily ensure that your unit fits snugly into alcoves or against walls, for the ultimate in bespoke beauty.
So if you'd love a more organised autumn, try a little cupboard love; take a break from the sunny great outdoors this bank holiday weekend and get designing. Never mind just ticking those boxes – you'll be able to take them to the recycling with a clear conscience and a happy heart: result!