A beautiful bespoke bookcase from Jali is on the cover of Good Homes this month. And on a couple of inside spreads too, as the magazine celebrates spring and suggests fresh ideas we can use to brighten up our interiors.
Grey is still a key colour, but the palette does seem to be lightening up, with the introduction of soft pastels and subtle textures. This look won't be to everyone's taste (perhaps too girly/bedroom-y for some?) but it's definitely an improvement on the greige that has been all the rage for a while now.
The stylists chose a simple, minimalist design for their bookcase, but more elaborate styles are easy to achieve using our brilliant online Designer. As with all our products, a unique look and personal-to-you sizing is all part of the Jali service.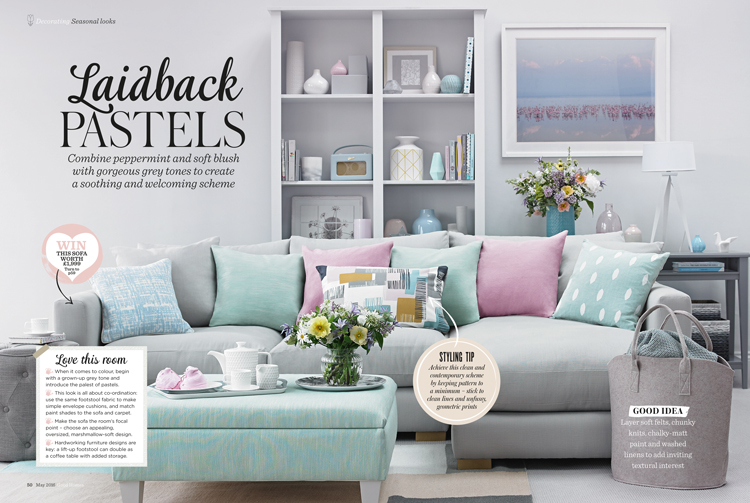 So if you're in the mood for something soft, soothing and subtle, with fantastic storage capacity and gorgeous looks, nip over to the Jali website. You'll be joining thousands of satisfied customers, among them bloggers, journalists, stylists and interior designers. They've all discovered the Jali secret: brilliant design and quality at a great price, with you deciding the size, storage capacity, finish and fit.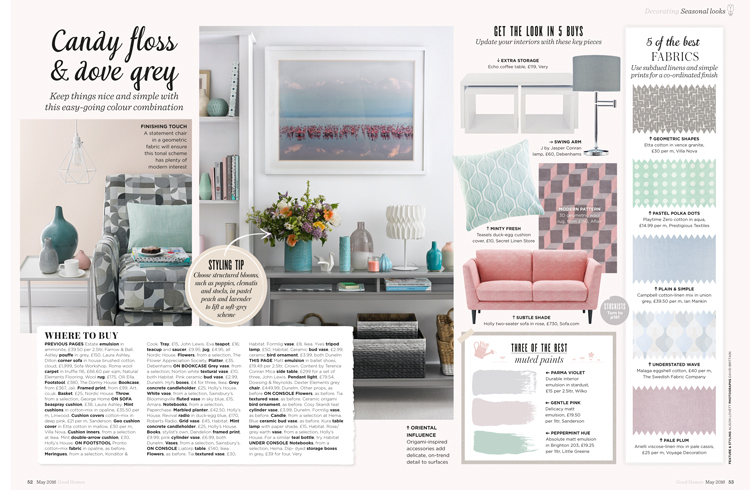 If any of these looks take your fancy, grab the May issue of Good Homes before it sells out – it's got lots of other good stuff too, from high-end to High Street. I've already spotted some great storage ideas that you could achieve with a bespoke product from Jali at a fraction of the cost…