Want to create the latest Fusion look in your own home? A pair of Jali decorative shutters in pattern 2172 (below) is a beautiful starting point for what the John Lewis website calls "a rich cultural diversity of influences". At the other end of the scale from pared-back minimalism, this new approach celebrates pattern (especially geometric shapes), colour and texture to create sensual, vibrant surroundings. It's a combination that needs a few rules if it's not to become too busy, fussy or overstimulating – the idea is to make you feel serene and laid-back, not baffled and confused…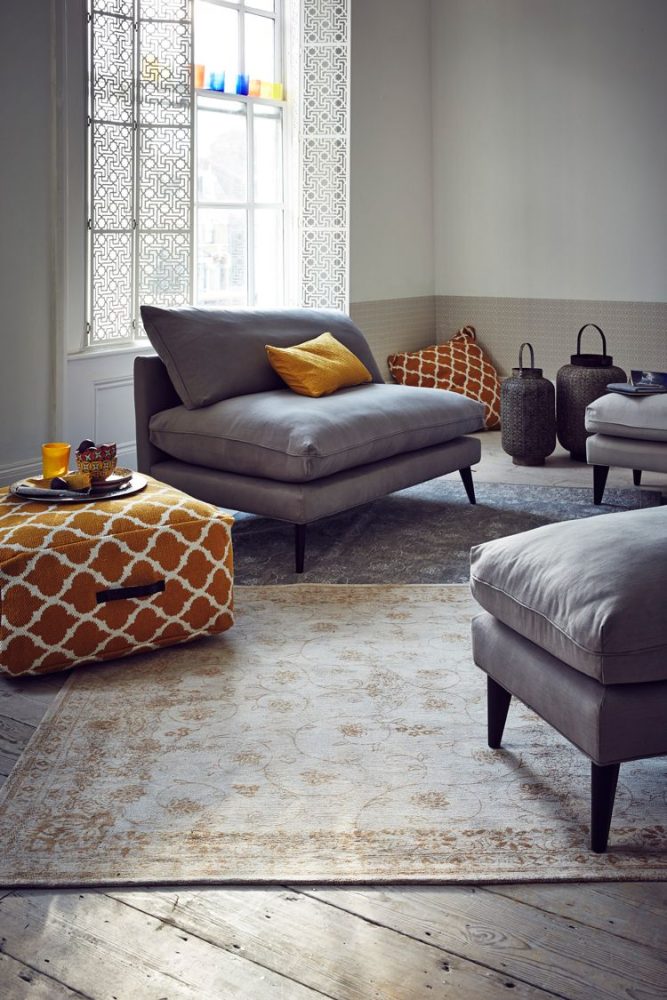 This link will take you to a page with a short, inspirational video on the John Lewis website to help you get the look. The key advice is to keep background colours neutral, then add abundant pattern, texture and some pops of rich colour to bring the scheme to life. The use of metals such as copper and brass with smooth or punched surfaces, woven textiles and basket ware are also recommended to add a handcrafted, low-tech, global village vibe.
To combine intricately detailed pattern with really useful, practical features, look no further than Jali's signature fretwork. It's recently been used in made-to-measure fretwork panels for headboards (on a TV show) and hallways (for a magazine shoot, below), as well as in doors and shutters.
Some of the Jali fretwork patterns are based on designs still popular in the cultures that first created them centuries ago, as well as further afield. There's a good reason why they've survived so long – they're timelessly beautiful and still appeal to modern tastes with their balance of simplicity and complexity, curves and lines, positive and negative spaces.
In addition, these patterns can be created very crisply and precisely using the latest computer controlled cutting equipment. At Jali we use cutting machines known as CNC routers (CNC stands for 'Computer Numerical Control' – for more information about our manufacturing process, see the 'About us' page on the Jali website). So, in fact, it's another brilliant fusion, of ancient decorative art and the latest high-tech manufacturing processes – a marriage made in interior design heaven!
All the fretwork patterns shown above are on the Jali website here. We now offer a topcoating service as well as priming (call us for details on 01227 833333), so once you've found your fusion look, pick your perfect fretwork partner(s) and go gorgeously global, without having to bother the World Bank…