We're always amazed and thrilled to see what our clever customers are designing with Jali. Some of you launch several ambitious projects at the same time (go you!) and really impress us – not to mention friends and family – with what you achieve with our products.
I revealed a couple of great projects a while ago, but the same customer had another spectacular result to show us. And it's this: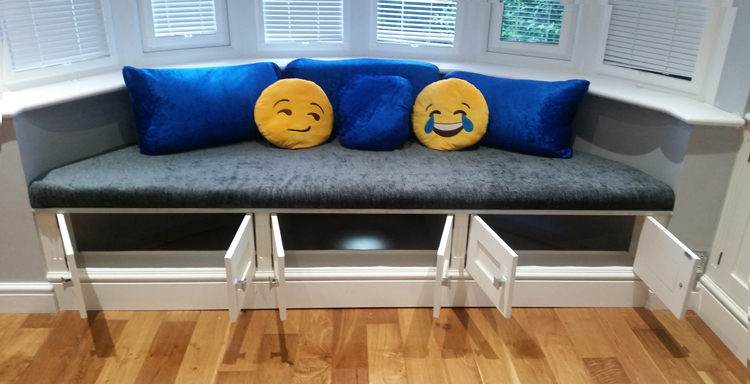 A window seat with a secret: built-in storage accessed by the series of neat double doors on the front. So how was it done? Firstly, our customer designed a long, slender cupboard using the Jali Designer. It obviously needed to be of limited depth because of the shape of the window bay.
A semicircular wooden top was then fitted, with appropriate supports, against the wall and above the cupboard to provide a seat base. In this case, our customer provided his own, but you could design something similar using our custom MDF shapes.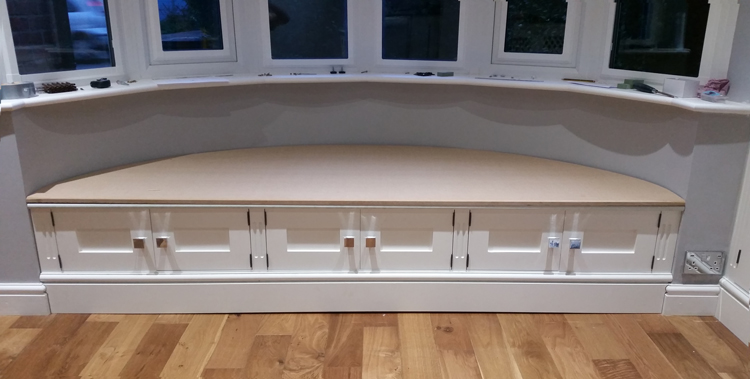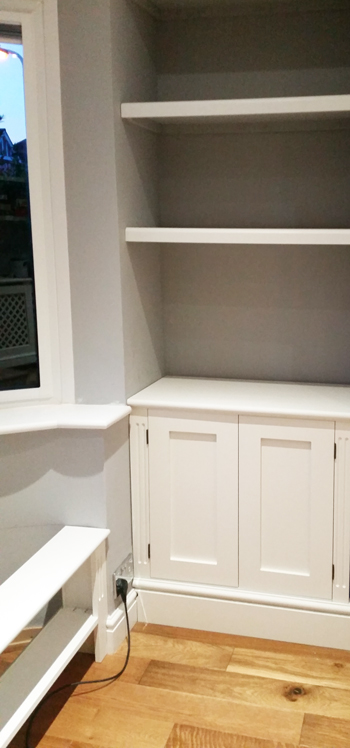 In the photo on the left you can see the end of the cupboard on the right, showing just how shallow its depth had to be to fit snugly into the semicircular bay.
This project, along with the others this customer has completed, shows really well what can be achieved with imagination, planning and the brilliant Jali design process.
So if this has given you ideas, and you think you can solve your own storage and design problems with Jali, it's time to get cracking.
We do get very busy towards the end of the year, so why not use these longer, lighter days for thinking, planning, designing and ordering?
You'll jump those annoying end-of-year queues that often mean longer waiting times for manufacture and delivery.
And you'll feel organised, in control and fully prepared to welcome visitors for the festivities – and to receive all those compliments on your cleverness and great taste!