With a little DIY know-how and a Jali bespoke cupboard, you can easily create the kind of luxurious storage / vanity unit (below) featured in Ideal Home magazine a while back, and currently shown on the housetohome website here.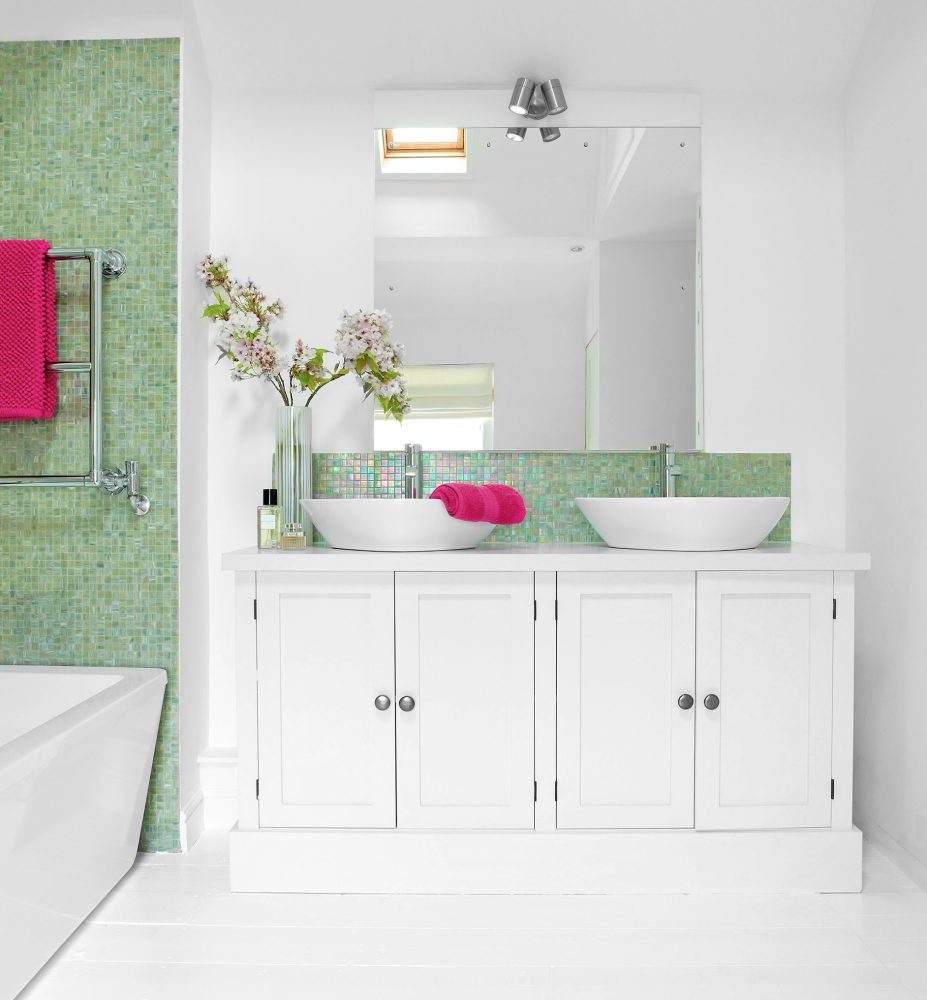 Follow the lead of Ideal Home's stylist and create a unit to your own measurements on our website, jali.co.uk. To get this style, you would choose a cupboard with plinth (you can change the plinth style and height in the Jali Designer, but there is also the option of omitting it altogether).
Then decide on the number of sections; depending on the overall length of your unit and your storage needs, you can choose one, two or three. Customising your cupboard with the clever Jali Designer also gives you a choice of height, length and depth, as well as the style of uprights, doors and skirting, and the number and position of shelves. In addition, your storage unit can also be  freestanding or fit flush to the walls on both sides or only to the left or right. Phew!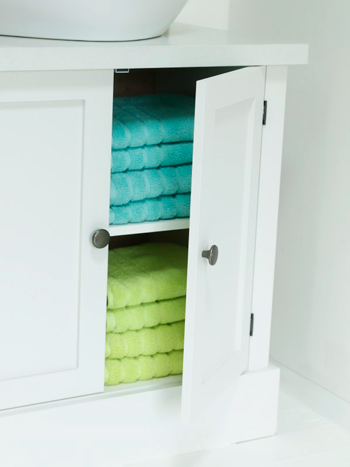 To fit the vanity unit with basins and the necessary plumbing, you'll need to cut holes of a suitable size in the top board of the cupboard. If you need holes cut in the back, we can do this for you.
To save you time and trouble we can prime the unit for you here at Jali, but you'll need to apply an appropriate finish.
We've seen for ourselves the brilliant results that stylists, interior designers and customers with only basic DIY skills have had with our products. So we are confident that you'll find something in our range that will improve your storage, transform your home and make it work better than you could imagine.
Giving everyone the chance to enjoy beautiful, made-to-measure joinery and cabinetry at affordable prices – that's the mission of all of us at Jali! Do contact us if you have any questions; we'll be delighted to discuss your ideas!