Every home needs Flexi shelves from Jali; they're brilliant for storing just about anything and you can design them to fit pretty much any space. But at Christmas they really come into their own.
Short of wardrobe space for overnight guests? Need extra storage in a utility room, kitchen or bathroom? Where on earth are you going to find room for all the toys and games that will doubtless be showered on the kids by indulgent relatives on The Day?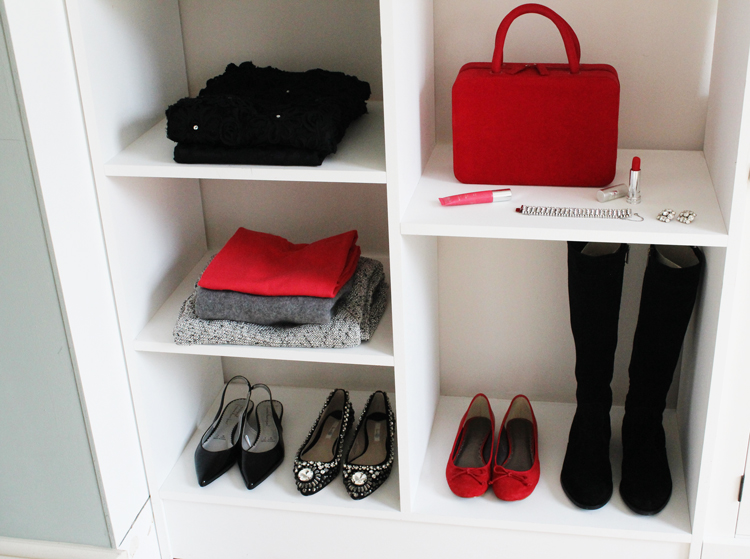 No problem: work out what you need and customise one of our Flexi shelving examples. In one fell swoop you'll be giving yourself, your family and your visitors the precious gift of space; you'll be more organised and relaxed, they'll feel special and cared-for.
Lots of our customers opt for shelving that can be primed to give the perfect surface for top-coating. But Flexi shelves can also be designed with a real wood veneer finish. Apart from using a light protective oil on the surface – sprays are now available to make this even easier – these units need no further effort on your part once they are assembled.
Here at Jali, we're particularly taken with the walnut veneer (samples below); it makes for a truly elegant, sophisticated look which belies the very reasonable cost involved. Just click the 'Colour' button on the Jali Designer to see all the options.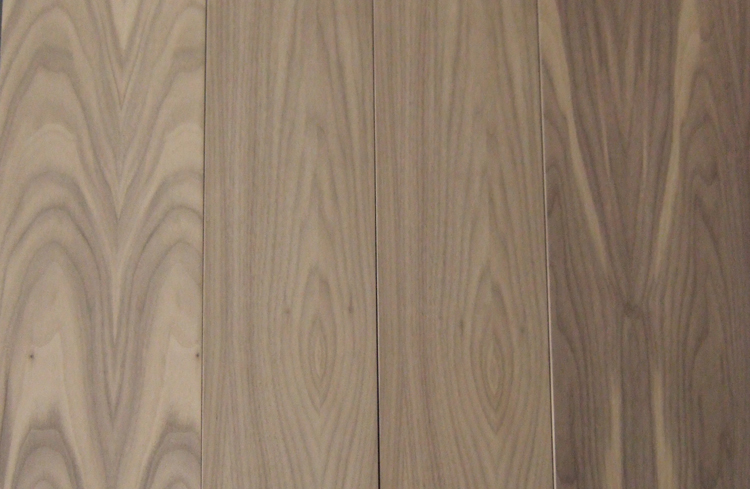 Assembling a Flexi shelf unit is easy; in my early days at Jali I managed to put an asymmetric unit together, totally without instructions. I still feel very proud of that. However, something that does baffle people sometimes, even when they have the instructions in front of them, are sleeves. We include these in the fixings when someone has designed a unit with shelves at the same height across two or more sections.
Normally the individual bolts in the bolt-and-cam construction (below, top) can be screwed straight into the corresponding hole in the side. However, if two shelves are at the same height this doesn't work, so we supply a bolt with a sleeve to thread all the way through the hole, plus another bolt which screws into the sleeve from the other side (below, centre). You can see the complete bolt-and-sleeve combo at the bottom.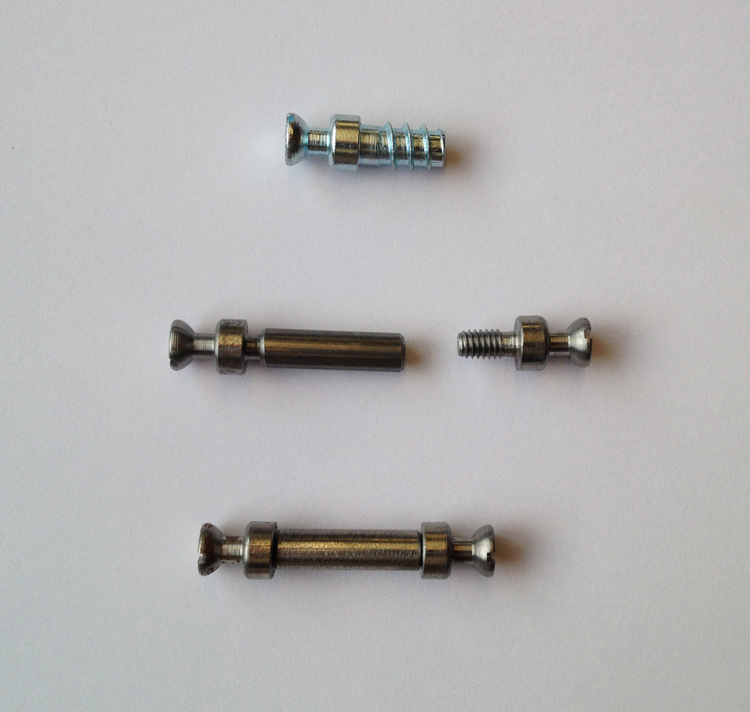 This nifty arrangement means you can have an almost endless combination of shelves in different sections, at the same or different heights – this is one of the things that makes Flexi shelves so great. So go online at jali.co.uk and give yourself the gift of space – your space – this Christmas.