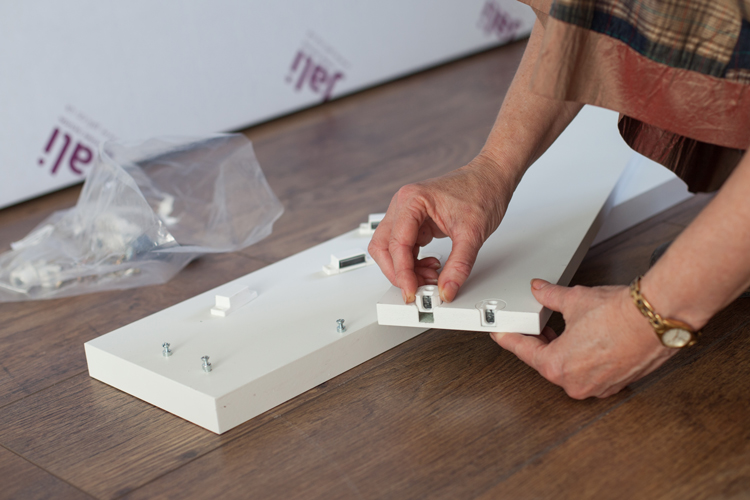 In 1962, the market exploded with the introduction of a brand new product: flat pack furniture. Over the years, self assembly furniture has rocketed in popularity, providing a seductive combination of affordability and choice. However, can flat pack ever offer individuality? Or should you settle for the reassurance of bespoke design?
Here's a look at how the two measure up.
Enter the flat pack
Flat pack furniture has reinvented the market, giving consumers the choice of a wide range of products which can be provided at a very low cost.
In truth, affordability is one of the biggest advantages of flat pack furniture, being cheaper to buy. For many people, the price tag is the largest consideration. One of the other benefits is that it's also possible to fit large furniture into your car, with the flat packs making it possible to simply take it away rather than wait for delivery.  
However, in some cases, there has been the suggestion of poorer quality, with the constructed furniture not being as solid and strong as bespoke items. There is also the lack of uniqueness, and the knowledge that your furniture is replicated in hundreds of other homes around the country.
Flat pack furniture certainly has many pluses, but it doesn't tick every box.
Bespoke beauty
There's something irresistibly beautiful about bespoke furniture; knowing that your design is special and unique to you. Whether your home has unusually-shaped rooms, or whether you just want something different, bespoke furniture is a real luxury that most people would relish.
Unfortunately, bespoke designs typically come with a high price tag and are offered as an assembled piece. This adds even more expense and creates the difficulty of transporting it home, and fitting it through the door. There's not much fun in trying to manoeuvre a large and cumbersome item of furniture through narrow doorways and up stairs!
A Combined Approach
If you want the affordability of flat pack furniture, but the individuality of bespoke designs, there is now a third option. Fusing the very best of both worlds, it's possible to buy flat back furniture which is inexpensive but high quality, and features a bespoke design that you create yourself.
It's never been easier to become a furniture designer, tweaking your furniture design to create something that's unique to you. Delivered only partially assembled, you'll still have the satisfaction of putting it together yourself. However, the semi-assembled parts provide a greater stability and ensure the finished item is strong and secure.
Bespoke flat pack furniture could just be the way forward, offering affordability and your own individual style in one delightful package.