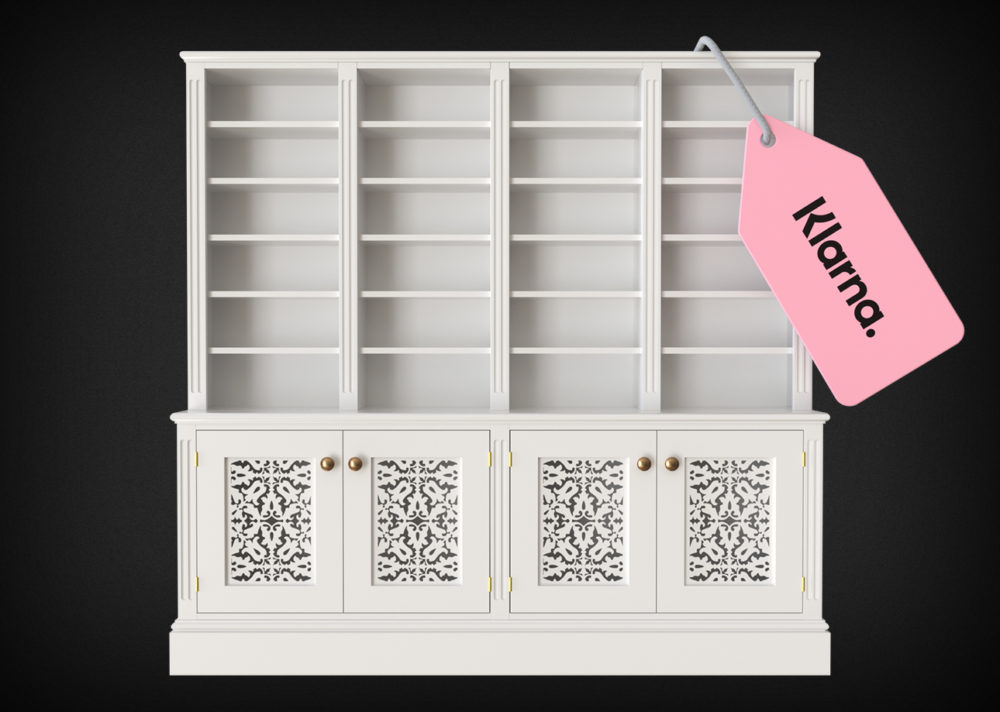 We are constantly striving to enhance your shopping experience and make it even more convenient to bring your dream furniture into reality. That's why we are excited to announce the addition of Klarna Payments to our website, providing you with a flexible and hassle-free financing option.
With Klarna Payments, you now have the freedom to pay for your bespoke furniture in manageable instalments, allowing you to create your perfect living space without compromising your budget. Here are some of the key benefits you can enjoy:
1. Split Payments: Klarna enables you to split your purchase into four equal instalments, spreading the cost over time without any interest or fees.
2 Easy Approval: Klarna's simple approval process means you can get your furniture now and pay later, making it more accessible to bring your design vision to life.
3. Financial Control: Gain greater control over your finances by choosing a payment plan that suits your needs, whether it's weekly, bi-weekly, or monthly instalments.
Imagine turning your living room into a cosy sanctuary with one of our beautifully crafted TV units or adding a touch of elegance to your dining area with a bespoke dresser designed just for you.
With Klarna Payments, you can take that step towards creating your dream space while managing your budget responsibly.
Explore our extensive collection of bespoke furniture today, and create the piece that speaks to your style and personality. From modern and contemporary designs to timeless classics, we have something to suit every taste and home.
If you have any questions regarding Klarna Payments or need assistance with your purchase, our dedicated customer support team is here to help. Simply reach out to us via phone, email, or live chat, and we'll be delighted to assist you.
Don't wait any longer to transform your home into a reflection of your unique style. Explore our exquisite furniture selection and take advantage of the convenience offered by Klarna Payments.