This autumn, the Victoria & Albert Museum in London is hosting Fabric of India, an exhibition exploring Indian influences. Focusing on India's handmade textiles from the 3rd to the 21st century, it promises to be both fascinating and visually sumptuous.
At Jali, we always want to know more about the patterns and techniques of the countries and cultures we visit. Some of those we've brought back with us have influenced Jali's most popular fretwork patterns, such as 2172, used for the decorative shutters seen below.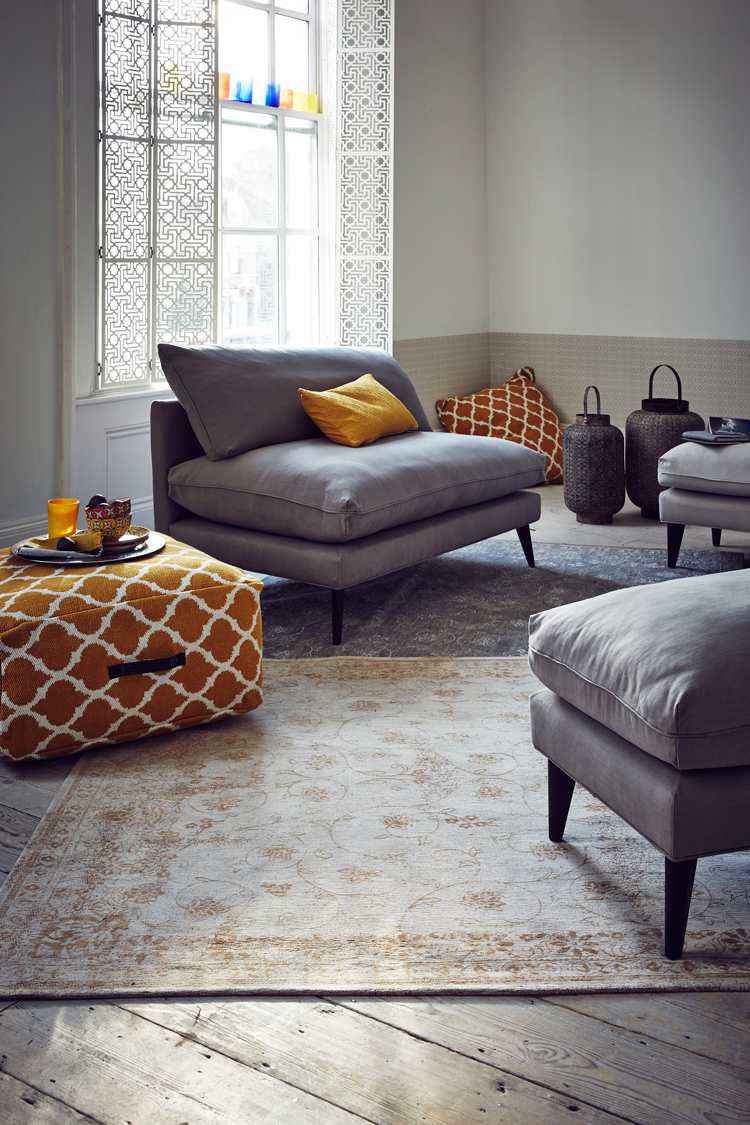 There's already a buzz around ethnic influences in the interior design world; this year, the "Fusion" style, incorporating colours, textures, patterns and materials from several countries and continents, has been hugely influential as a design theme.
But there's bound to be an extra surge of interest when this exhibition opens in October. In the fashion world, the "boho" trend is still massively popular (I should know, I've succumbed to it myself!)  and interior design is now subject to the same kinds of seasonal and cultural influence. So if you want to get ahead of the IT (interior trends) crowd, have a look at our fretwork panels (below). The patterns are beautiful and the prices unbeatable…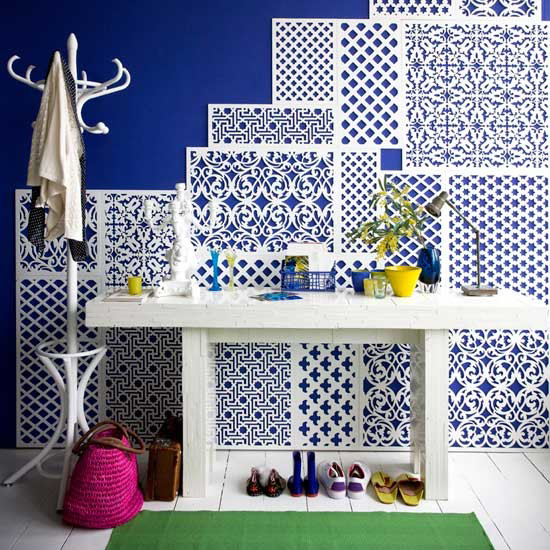 Jali's beautiful, precision-cut fretwork really is special. Some of our current styles are inspired by the Indian palaces and haveli (private mansions) of Rajasthan, others by Moroccan mashrabiya panels and, though we say it ourselves, the overall effect of all of them is gorgeous.
In fact, the company name Jali comes from the pierced or lattice screens called jali (or jaali in the Indian language of Gujarati) which were used to keep out the sun while allowing people to look through them. Indian architecture has a long tradition of using these screens – the earliest examples were carved into stone, but later the Mughals developed an inlay technique, using marble and semi-precious stones.
Traditionally, jali have arabesque or, more usually, geometric Islamic patterns. Their development culminated in the amazingly beautiful white marble screens found in the Red Fort at Delhi and the Taj Mahal. So if you have a yen to turn your own place into a palace, or bring a bit of mansion into a maisonette, you now have an affordable, easy way to do it… with Jali.