This week we're having fun with fretwork. Actually, every week at  Jali we do something interesting with fretwork – it's one of the things we're best known for. But now it's all about the Christmas decorations and that is a whole other level of joy…
This year, in the run-up to the festivities, we're suggesting some table decorations that are really easy to design. As with all Jali products, there's an element of DIY involved, but the results are distinctive and look much more expensive that they actually are. And depending on the sizes and fretwork styles you choose, and the way you finish them, they will be brilliant – and unique!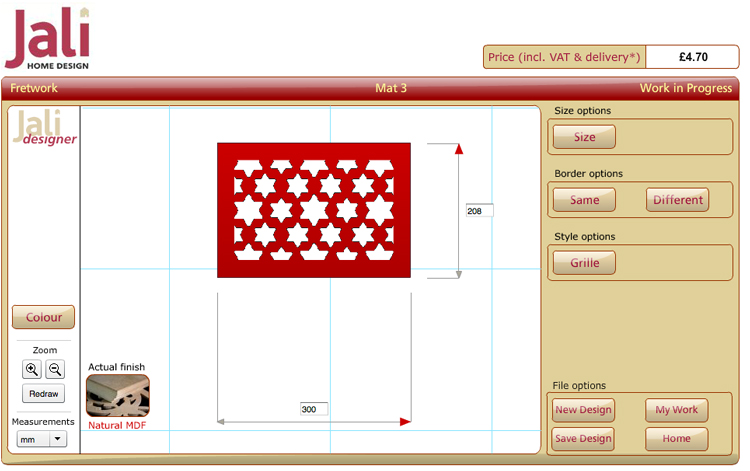 To get you started, we've created three table centre pieces, 200x300mm, with matching coasters. To make your own versions, click Fretwork Panels here, then choose an image from the top row and click the 'Customise' link underneath.
Change the length to 300mm and and the width to 200mm, as shown above. Then click the 'Same' button under the Border options and change this size to 25mm, as seen below.
To change the fretwork style to the star pattern, click the 'Grille' button and choose 7662. The 'bell' effect (below) is pattern 2152.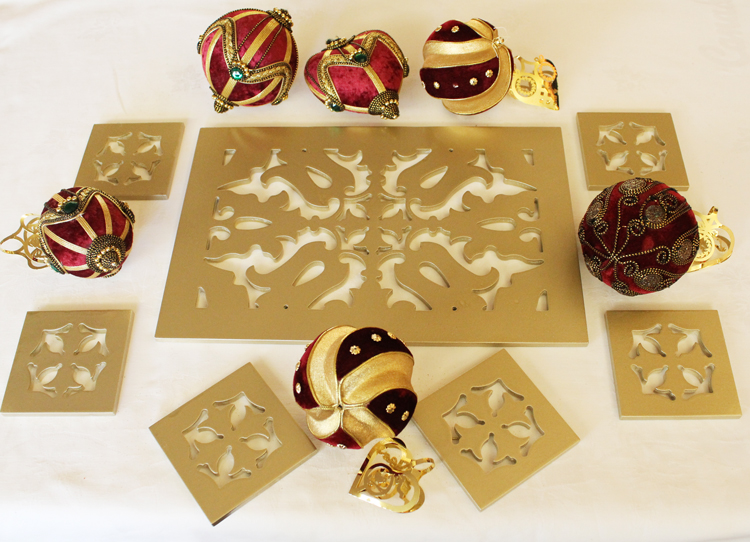 The other, more complex pattern with a central star (below) is 2172.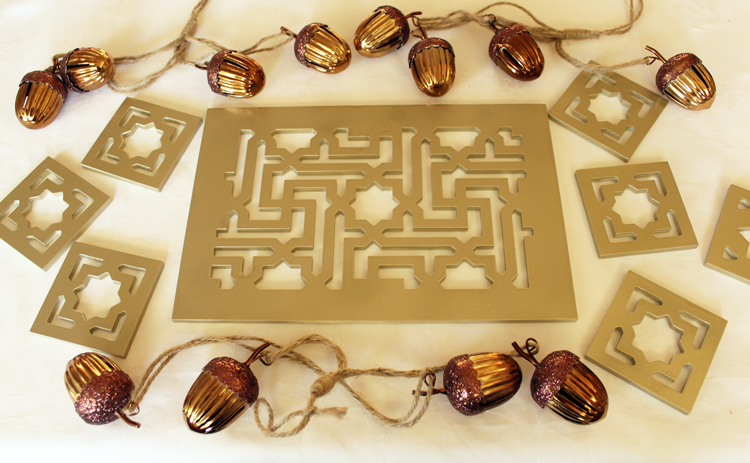 To create the coasters we designed, in the three different patterns, change the sizes to 80×80, with borders of 10mm. The style below, right, uses grille no 2172.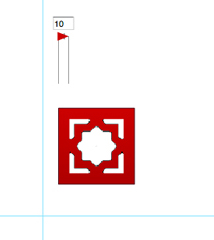 The fretwork patterns will change as you alter the overall sizes and width of the borders, so if you don't want to stick with our designs, have a play with the Jali Designer until you get a result that pleases you. Then save in Work in Progress or Shopping Trolley.
To make this a really personal DIY project, order your pieces unprimed, then give them a water-based undercoat before using a spray paint that is suitable for MDF. (We can prime your pieces before dispatch but this will obviously add to the cost.) A metallic paint such as the gold shade we used, or a currently on-trend copper, will give your decorations a luxe finish – and you won't find them in any shop!.
So what are you waiting for? Let's get creative – and make this a Jali gorgeous Christmas!