February may be the shortest month, but it's quite long enough, thank you very much, to make some fast and effective changes to your home…
Fretwork really is one of the quickest and easiest ways to freshen up your surroundings. It adds a dash of daring and drama to your décor. It's individual and inimitable. And it's so inexpensive!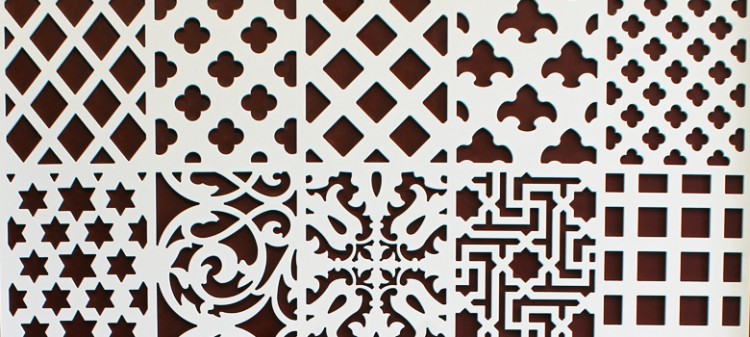 Above are some of the fantastic patterns available on the Jali website. Using our fabulous fretwork is a great way to transform any interior, from period refurbishments to the Fusion trend that has proved such a winner in recent months.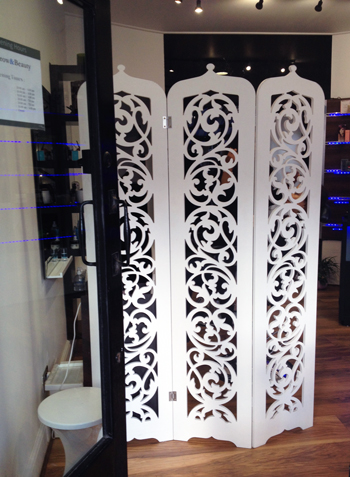 Just imagine trying to make your own complex decorative panels, and you'll soon see why professional designers and home DIYers alike make a beeline for Jali.
Those precise, crisply-cut designs are the result of immense expertise, care and technical know-how, and boy do they look good…
I spotted this screen in a beauty salon in Canterbury – it was so obviously one of ours! The owner said a friend had given it to her and she'd had many admiring comments on it.
The fretwork panels available on our website are 6mm thick; use the 'Customise' link to change the size of the panel as well as the border around the pattern.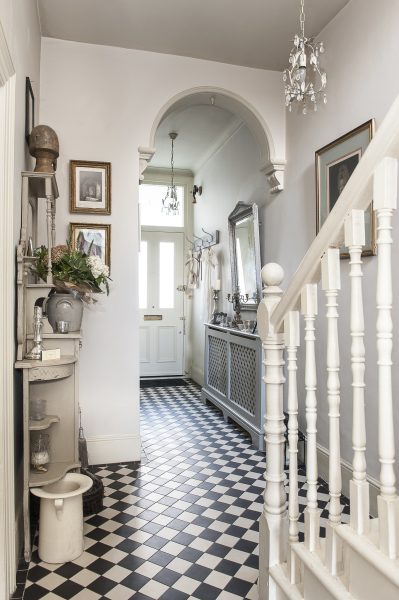 Use the 'Border options' button on the Jali Designer to change the border dimensions from 5mm to 200mm on all four sides equally, or even choose a different width for each side if that suits you better.
Or just choose your favourite pattern as the grille for a Jali radiator cabinet, as seen in this lovely photo by David Mereweather.
It was on the front cover of a Wealden Times magazine that I picked up in Waitrose; it was great to see one of our products in such a delightful setting!