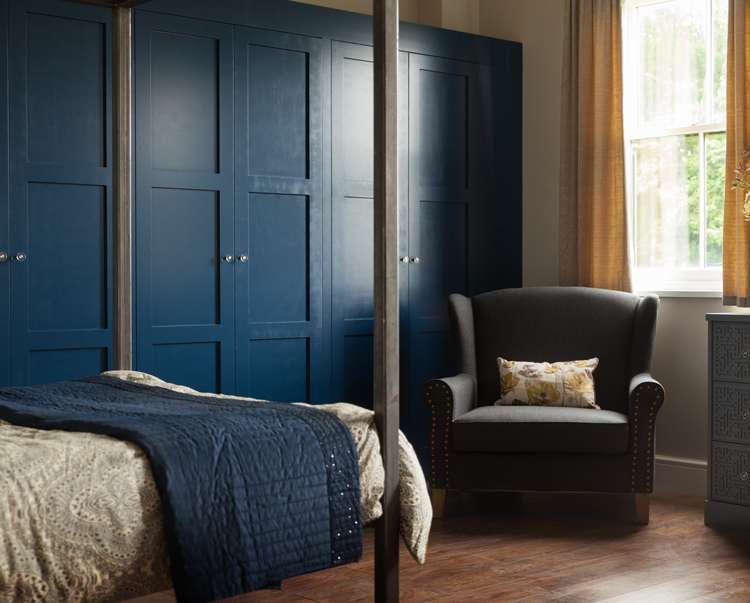 In turbulent times, a peaceful refuge from the fray begins to feel like a necessity, not a luxury. Whatever's going on in the outside world (and, as I'm writing this, that's quite a lot) it's good to have a serene and soothing space to retreat to. Yes, we're talking dream bedroom furniture here – but with a sound, practical side too.
Imagine somewhere designed to help you relax, make getting dressed a delight and, finally, recharge your batteries by sleeping like an angel…
Sounds inviting? Creating a calm but welcoming bedroom with lots of storage space and beautiful proportions is easier than you think. And with Jali, of course, you get all the advantages of bespoke, built-in (as above) or freestanding (as below) furniture without all the hassle and expense.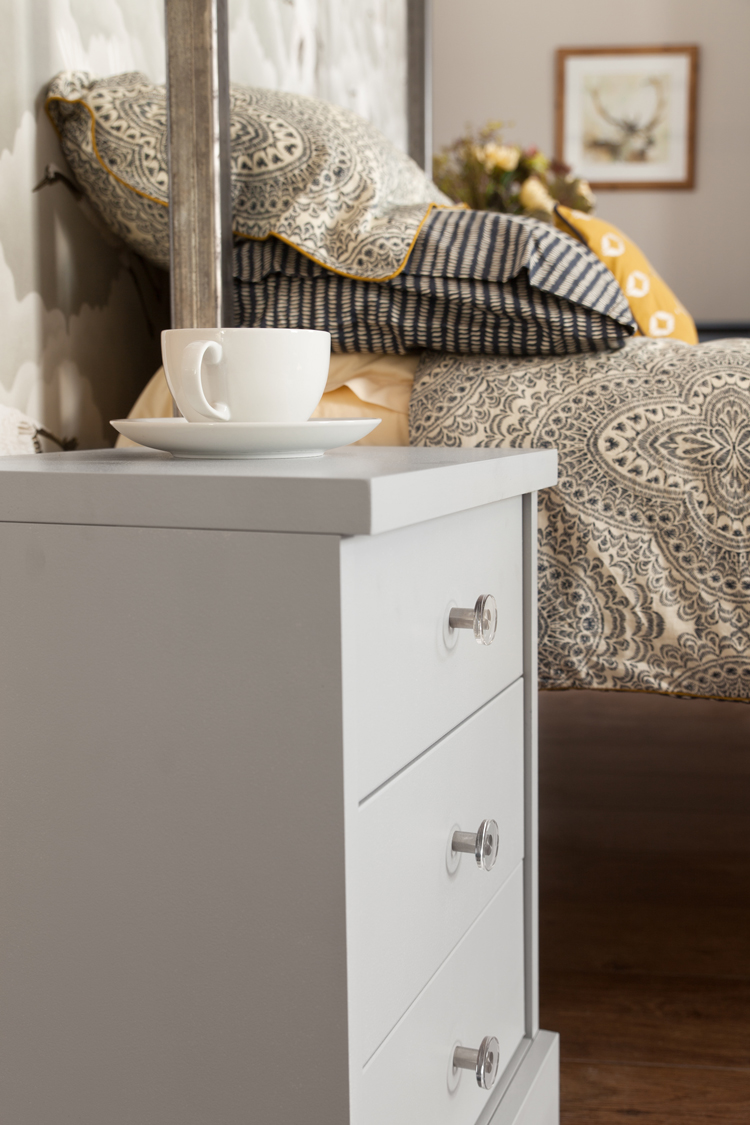 Jali's wardrobe Designer is a great place to start your bedroom transformation. Once you've worked out how much room you have, you can decide how many 'boxes' or sections you can include. Each 'box' can have a different combination of shelving, compartments and hanging space. And for extra-streamlined storage, you can also design drawer units, with standard drawers, to fit snugly inside the sections. (For soft-close drawers, please contact us for details.)
And don't forget the Jali Designer lets you create wardrobes that are free-standing, fitted against a side wall or between two walls, or around an inside or outside corner. You can even design yours to go around three sides, by using separate adjoining wardrobe designs. However, do remember to allow enough room for the doors to open. A brilliant way to turn a spare room, if you're lucky enough to have one, into a fabulous dressing room?
To go back to those doors,  it's worth taking the trouble to make sure they will match up with your plans for the overall look of the finished room, as you will probably spend more time looking at them than at the inside (although our interiors are beautifully made too!). For a traditional look, doors can be inset (leaving an upright or 'stile' between them. Or they can be overlaid (like most modern kitchen cabinets). You'll find lots more explanation and help in planning and designing on the wardrobe pages of our website.
The ideal height, width and depth for bedside drawers or chests? No problem. An end-of-bed storage unit? Ditto. Jali's unique online design tools make it easy to achieve millimetre-perfect, stylish furniture. So make 2016 the year your dream bedroom – your beautiful, personal space, your refuge and sanctuary – becomes a reality. After all, it doesn't look as though the times are going to get less interesting any time soon…