Stylish or cosy – do you really have to make a choice when it comes to interior design? Some time ago, I mentioned the Danish concept of hygge. At the time, it was relatively unknown, but now it's all over the media, from The Guardian to the Daily Mail to BBC4's Woman's Hour. (Congratulations to Woman's Hour, by the way – 70 years old today!)
Usually translated into English as 'cosiness', a state of mind as much as a material condition, hygge is probably more welcome than ever, as a refuge from an increasingly unpredictable and noisy world.
'Cosy' can mean many things; curling up on a sofa cradling a mug of hot chocolate; sharing food – and good memories – with close friends; velvet cushions, throws and candles… Cosy, yes; tatty or scruffy – definitely not recommended!!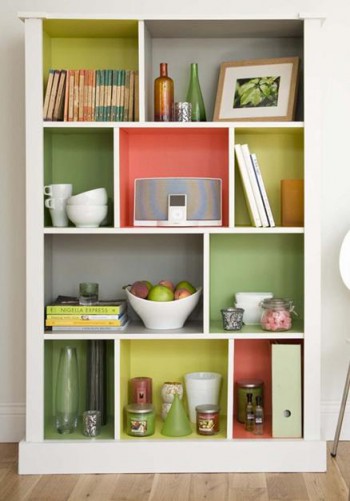 So how do we tap into this huggable, tactile trend without going all über-hippy on our loved ones?
One great tip is to create warmth and visual interest, to gladden the eye and the soul in one fell swoop.
And don't be afraid of colour. If it makes you happy, go for it!
Contrast softer textures and textiles with streamlined, smooth-surfaced furniture that also shows off the objects you love. (Or hides the ones you don't love quite as much.)
So often nowadays you find that fashion trends are closely linked to interior design ideas, and velvet is a case in point. (Frank disclosure: I've already succumbed – on the clothes front, vintage 30s and 60s velvet has already been liberated from spare-room storage and is definitely influencing thoughts of home décor.)
So for your first hygge rush, why not start with some shelving?
Depending on situation, space and needs, our bookcases and/or Flexi shelving provide the most versatile, stylish and capacious made-to-measure storage on the planet. And without costing the earth…
For chic. asymmetrical shelves and compartments, like the unit above, Flexi shelving is the way to go. And, in the Jali Designer, you can specify a freestanding or a wall-mounted unit, to fit any space or situation.
Next on the list: cupboards, to hide away the essential things you don't want to look at all the time. Choose your ideal height, width, depth, sections and shelves. Storing stuff behind precisely-fitting doors has never been so easy, or pleasurable. You're in charge. In fact, you rock!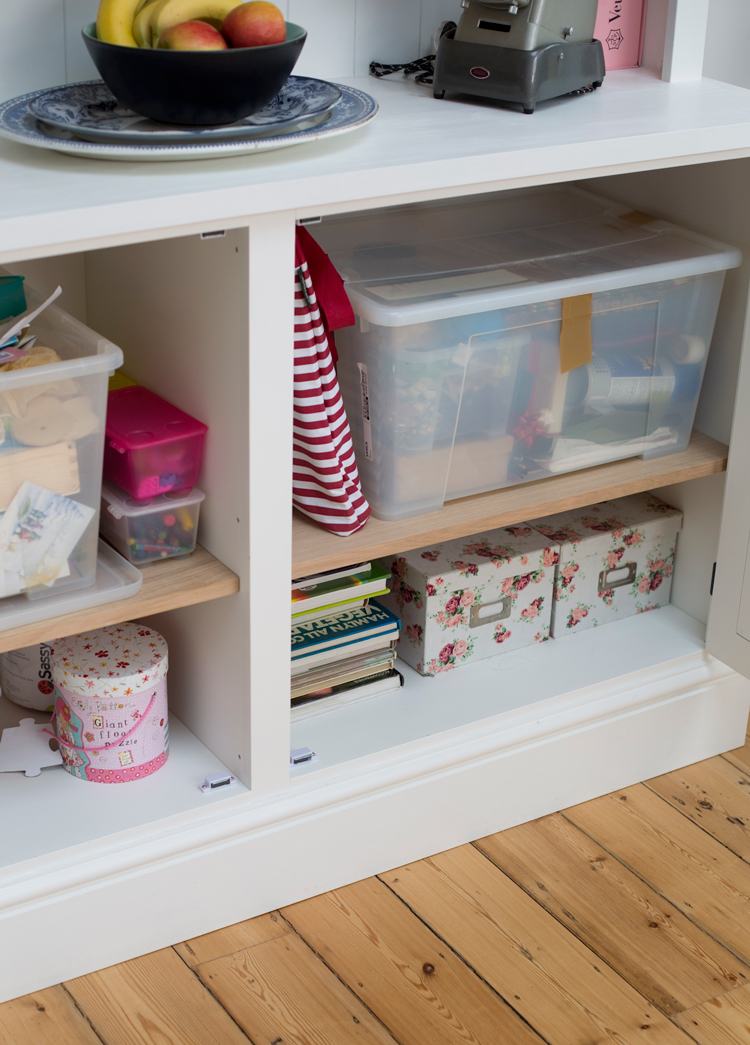 And don't forget the difference a Jali radiator cabinet can make to a room.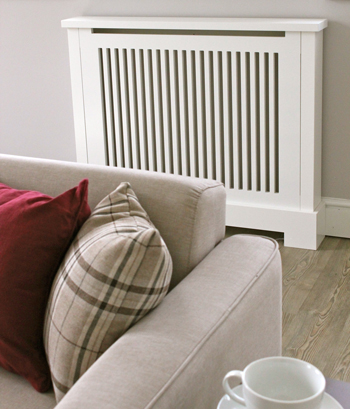 A steel radiator may be doing a great job of keeping the temperature comfortable, but can be really jarring and ruin the look of an otherwise stylish room.
So why not turn ugly into elegant, make your heating more efficient and get yourself an extra shelf into the bargain. Yet another example of having it all, dare we say?
Whatever you choose, we can't say it often enough – your home, your space, your rules. But we're here to help and advise; just contact us by phone on 01227 33333 or via sales@jali.co.uk Happy hygge hunting from Jali!