As we head into spring, what could be nicer than windows with a whole new look, thanks to a Jali decorative shutter? With no complicated fixtures or mechanisms, our  shutters are simple to design and fit. We make them to the exact width and height that you choose, for a beautiful, bespoke finish that you won't get anywhere else.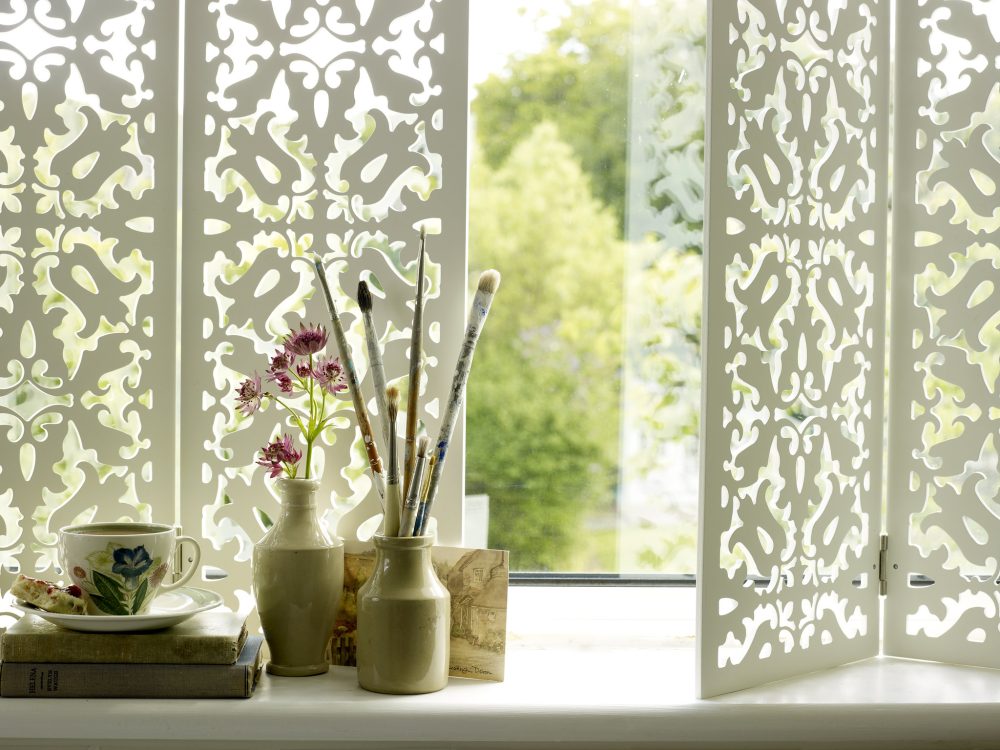 Decorative shutters on the inside of windows can transform a room – and at a very reasonable cost. Incoming sunlight (and I'm pretty sure we'd all like some of that at the moment) is dappled and diffused, but privacy is maintained.
Jali's beautiful, precision-cut fretwork makes our shutters particularly attractive. Some of our patterns are inspired by Indian palaces and Moroccan mashrabiya panels, and, though we say it ourselves, the overall effect is absolutely gorgeous. It's even more sumptuous if you use the same fretwork for radiator cabinet grilles, or doors for cupboards and wardrobes.
For a less exuberant, more restrained look, go for slatted panels. And don't forget that our fretwork comes in a choice of real wood veneers, as well as primed ready for painting. But whatever mood you'd like to create, it's important to measure accurately so you get a really good fit; there's plenty of help with this on the Jali website.
The shutters themselves are made from up to five hinged leaves that concertina flat to the side. They can cover the whole window or just the lower half, from one or both sides. So if you hate the view across the road, design your shutters to go high enough to cover it up. Then you'll still be able to see the tops of trees, sky or other more attractive elements than whatever you're faced with over the road. Clever, eh?
With most of the fretwork patterns you can also choose to have up to five panels on the leaves – this can increase the rigidity of the shutters if you are covering an extra large window, or just want to change the way your shutters look.
When it comes to fitting your shutters, it's really straightforward. Pre-drilled fixing strips  are already attached to the sides of the shutters. Also in your package you'll find plastic  rawlplugs, size 6-10 and screws which are 3.5mm x 40mm long with a countersunk Pozi head.
If you're fixing to a wooden frame, you'll only need the screws. We advise making pilot holes in the frame with a bradawl (designed especially for the job – just insert in the wood and twist) or a small drill bit; this will make it easier to screw in the fixing strips. For wall fixing you'll need a 5.5mm drill-bit for the rawlplugs which hold the screws,
In next to no time you'll be enjoying a whole new view on the world – so nip over to the Jali website, and let the dappling (and sunlight) begin! Happy designing…