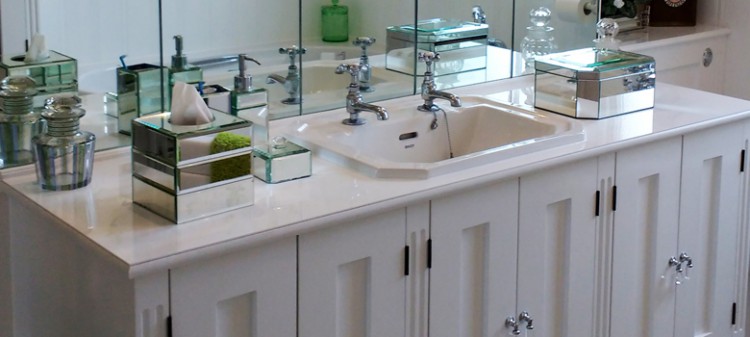 If you thought that Jali was just for living rooms, bedrooms and halls – think again! Our products are perfect for bathrooms too, as our customer Helen realised. Before starting her project, Helen was really clear about her aims: "When planning the new bathroom I had to consider several factors such as:
Budget: if I wanted bespoke units built, it would just cost too much.
Storage: I wanted to create as much storage as I possibly could. However, I did not like any of the ready-made units for sale in bathroom & DIY stores. They were expensive and difficult to fit into a Victorian house. Also, many were very contemporary in look, which was not what I felt would suit the house."
So this clever and capable woman got to work…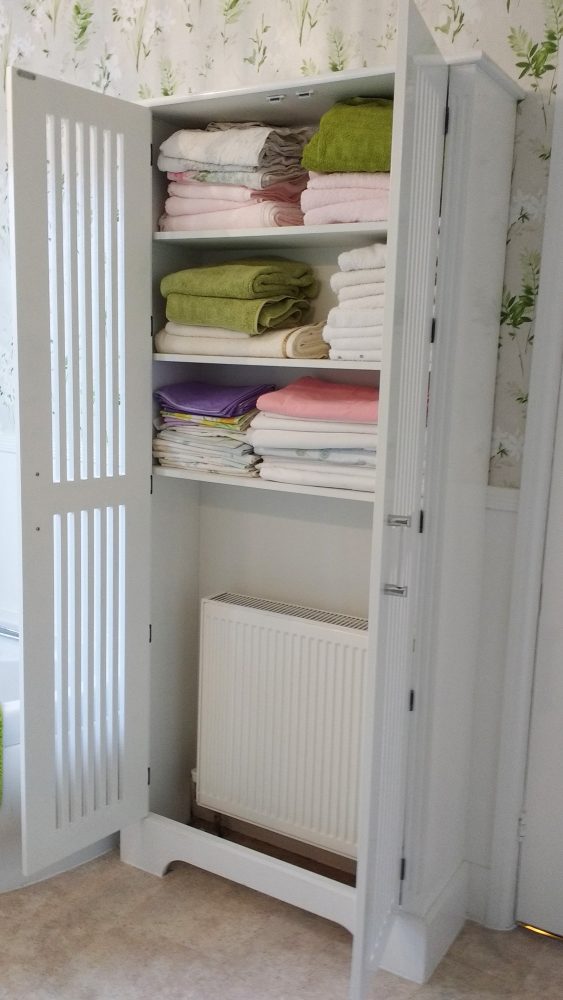 "To make maximum use of the space I designed a cupboard which combines a cover for the radiator and acts as a linen cupboard above – so all my linen and towels are kept lovely and warm."
What a brilliant idea – there is nothing like something all-enveloping, warm and soft when you step out of a bath or shower, especially in chilly winter days. Heaven in a bath towel. Sorry, Helen, where were we… ah, yes.
"I was able to phone the Jali team for help with dimensions and the placing of the shelves."
You can see the inside of the cupboard, below; the louvred fretwork doors make it a perfect combined radiator cover and linen cupboard.
And now for the rest of the bathroom. "The sink unit (below) gives me all the storage space I need for cleaning materials, toiletries & medicines etc," says Helen. "The top surface is a sheet of white gloss laminate, cut to size, which gives a very finished look and is easy to maintain."
This is a really important factor in bathroom design – an installation that looks wonderful at first can easily start to lose its appeal, especially if you live in a hard water area, or is in constant use by the family.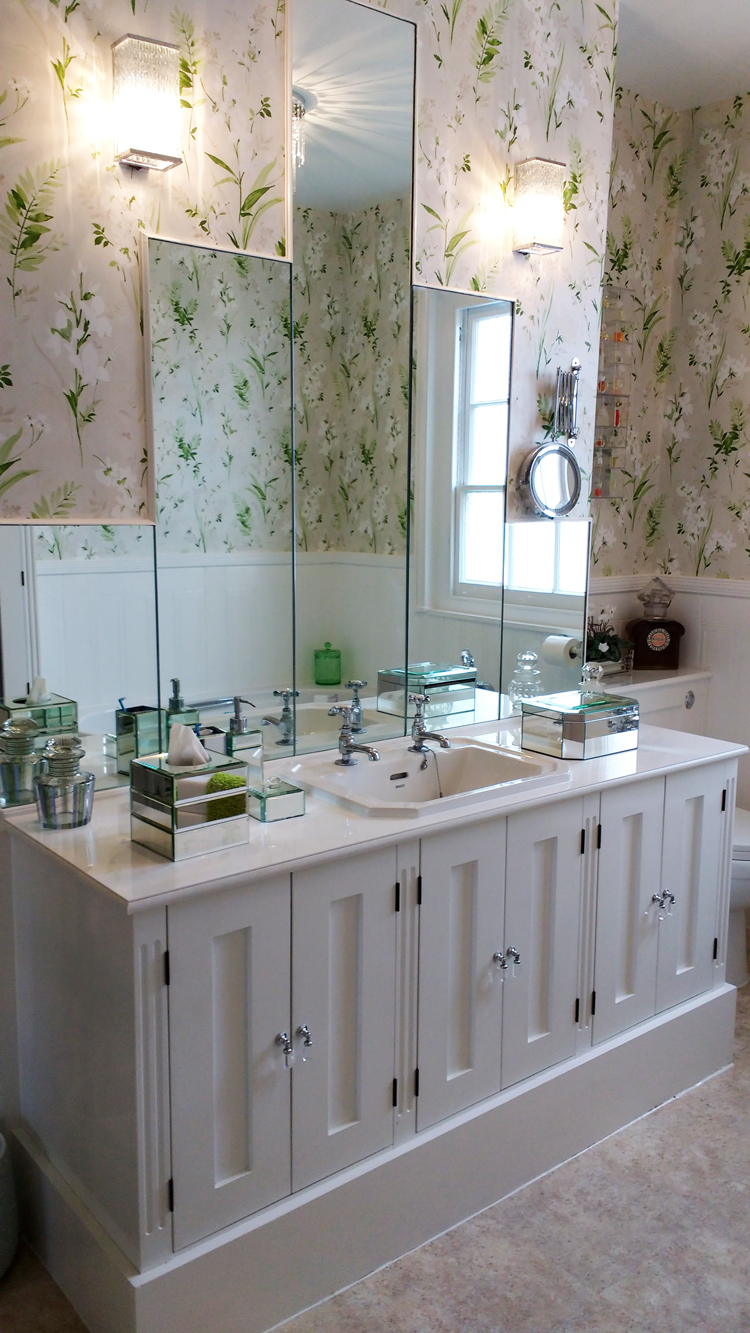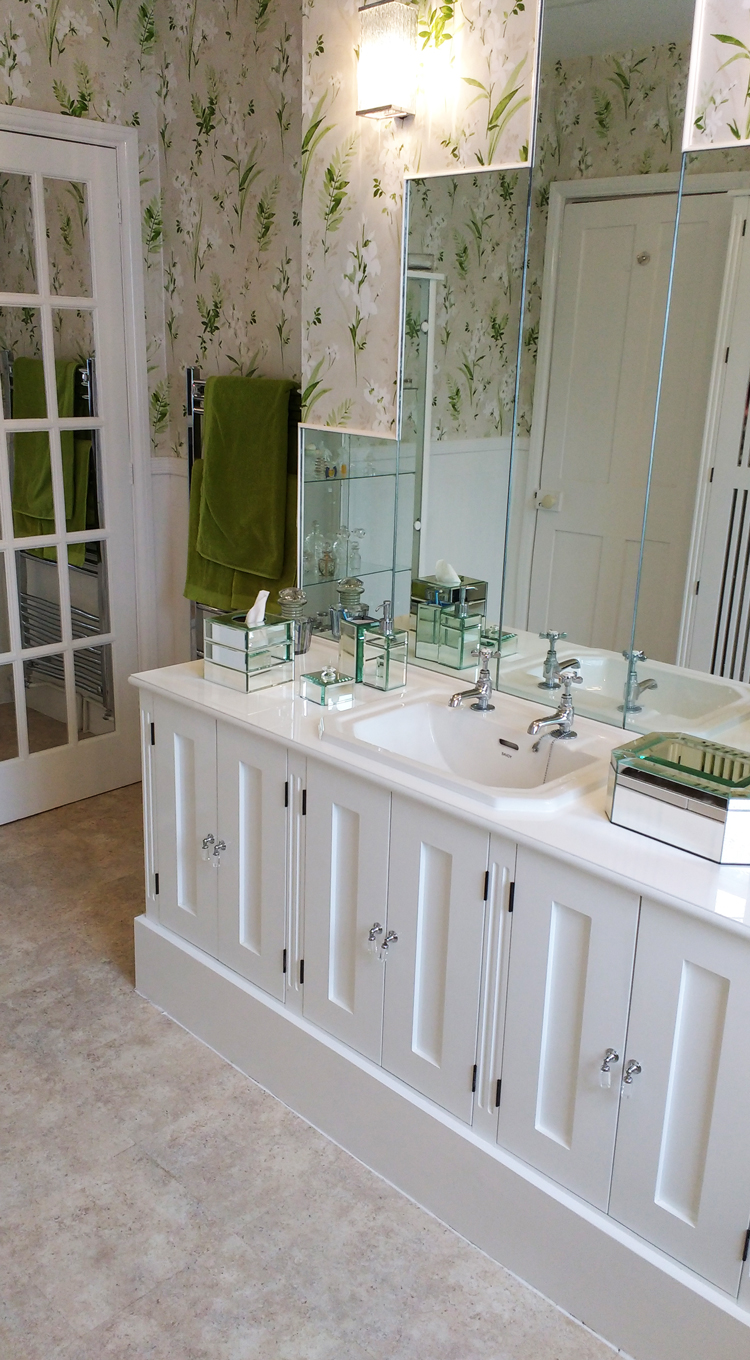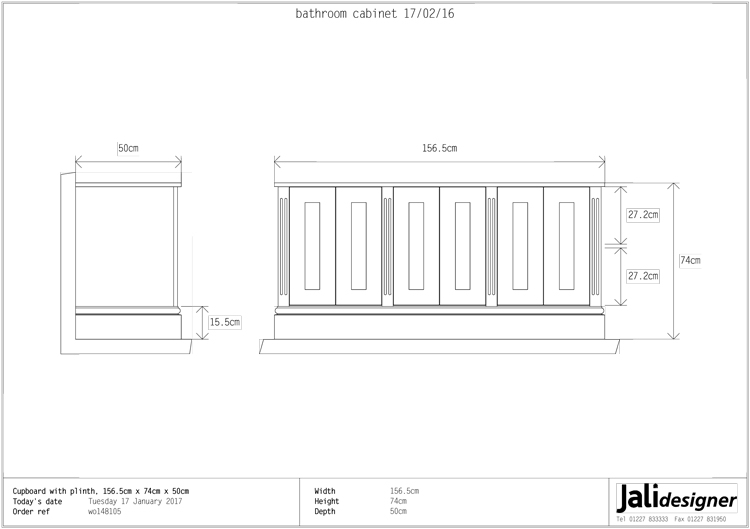 It was certainly important to Helen: "Easy cleaning – I wanted a bathroom that could be easily cleaned and maintained, with no ugly pipes showing. The toilet (below) was fitted into a recess using a Jali cupboard design modified to fit. It is ideal – looks good, works well, and it hides all the pipes."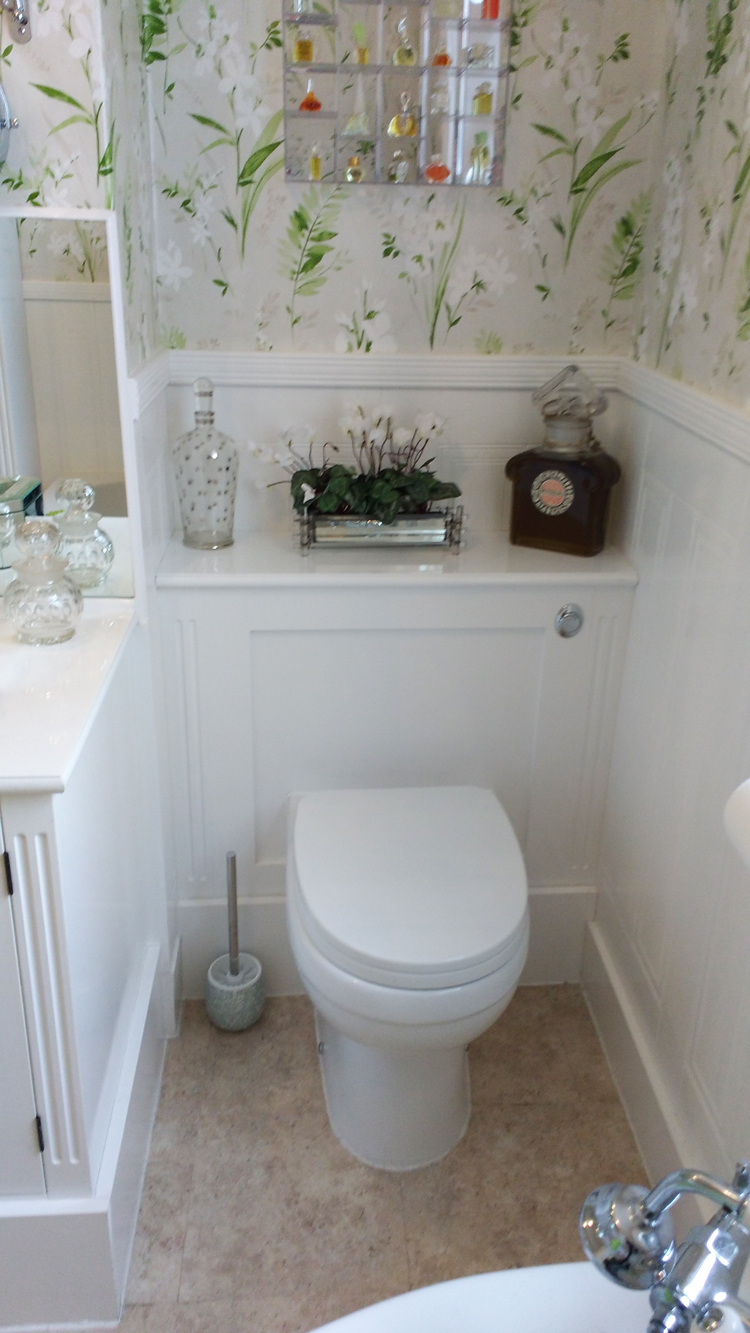 "Jali enabled me to design a bathroom that suited the age of the property, giving a traditional effect that would not date & give me the bespoke look I wanted."
"The gentleman who has carried out our home maintenance for over twenty years, completely fitted and decorated the bathroom. He found it easy to construct and could modify the units such as the toilet and wash hand basin with little difficulty. He, like myself, was impressed by the finish of the product."
And Helen's verdict on the completed installation? "I am delighted with the result, having achieved a good looking, easily maintained bathroom with loads of storage." Helen also thanked Amy and the rest of the Jali team for their help and advice enabling us to complete the bathroom."
Thank you for your great photos, Helen, and for giving us some fantastic ideas for our own bathroom projects. You've achieved something you can be very proud of. And you've shown just how versatile and adaptable Jali cupboards can be…
Read other testimonials for Jali bespoke furniture.