Despite changing times, fashions and technologies, there are some things we humans have created that just, well, work. Take the bookcase, for example. Recent doom-laden reports on the death of the printed book, at the hands (digits?) of the Kindle and other e-readers, have proved far from accurate. So it looks as if the traditional purpose of bookshelves won't disappear for a good long time yet. Which is nice.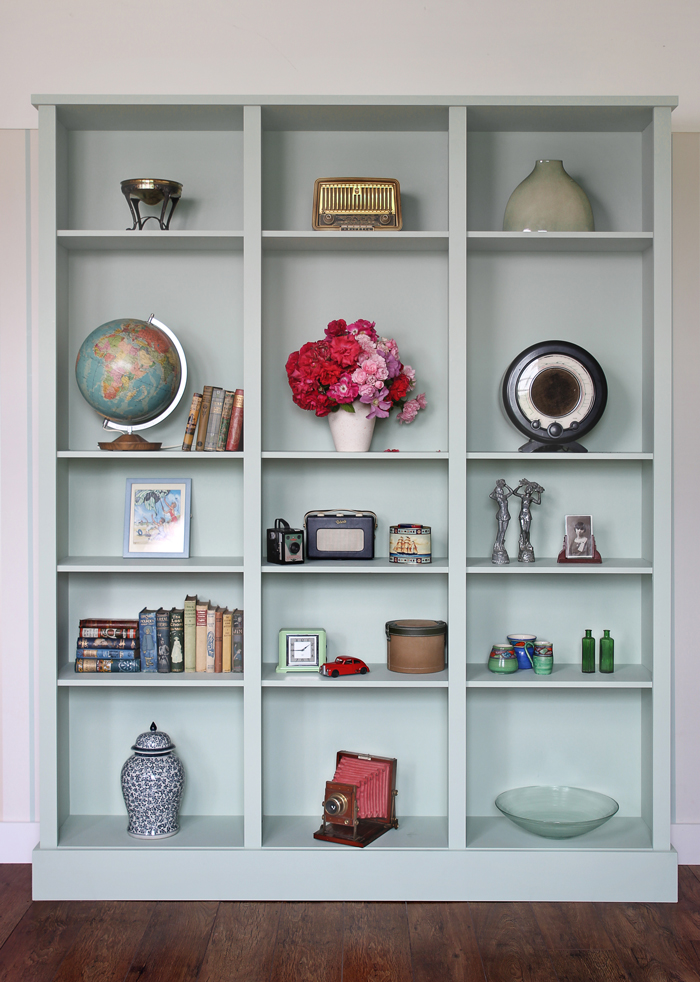 Having said that, the bookcase has always had many more uses than its name implies. It makes the perfect storage for things you don't want to hide away in drawers or behind doors. And it also provides ideal display space (see above) for all your treasures, collections and bibelots…
At Jali, we're also very partial to a dresser. Again, despite the almost total domination in recent times of the built-in kitchen, it's become a timeless classic, combining cupboards, shelving and drawers in an amazingly useful, freestanding, all-in-one format.
With Jali's unique dresser designer, you have a very powerful online design tool to use whenever you want to, for as long as you like. It helps you create exactly the right combination for your space – and your stuff. And there's a huge choice of style details and finishes, to ensure you really will own the dresser of your dreams…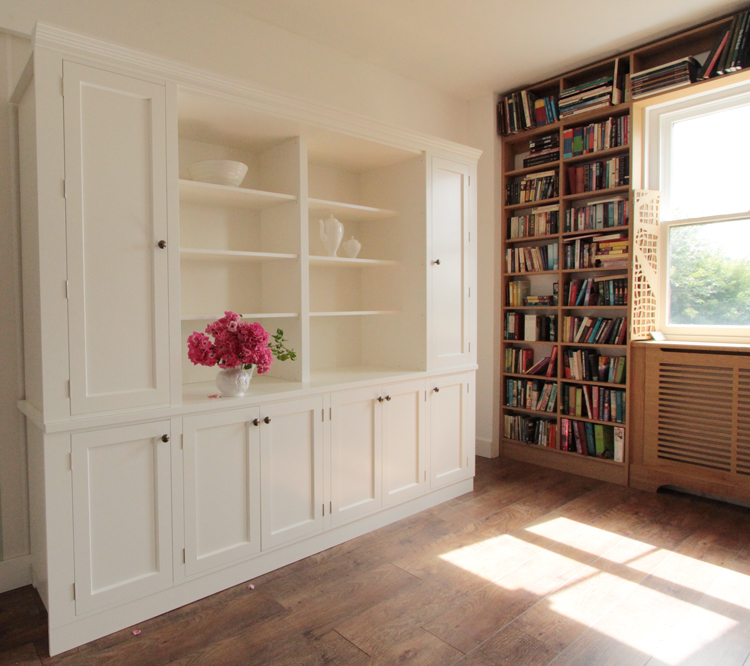 The Jali dresser above was made for a customer who designed it with an inset that extends outwards on the left-hand side, so that it will fit snugly against a side wall with no gaps. Creating an inset on one or both sides is just one of the Jali options that will give you a truly professional, "looks exactly like expensive bespoke joinery" finish.
This latest, brilliant Jali Designer also creates smart and stylish sideboards, wall units and work-stations. In addition, you can pick the full flat-pack DIY option, or have your unit part-assembled before delivery, if that's more convenient. And you can also have a primed unit or one finished in a top-coat in one of the 24 fabulous Jali colours. Contact us to discover all the options.
Bookcase and dresser – two brilliant, timeless, storage problem-solvers. To get yours, just get measuring!