Well, the Jali blog is back for the new year with a bang: something big, beautiful – and blue! "We are so thrilled with this!" said our happy customer Leah when she sent us these photographs – and we can see why.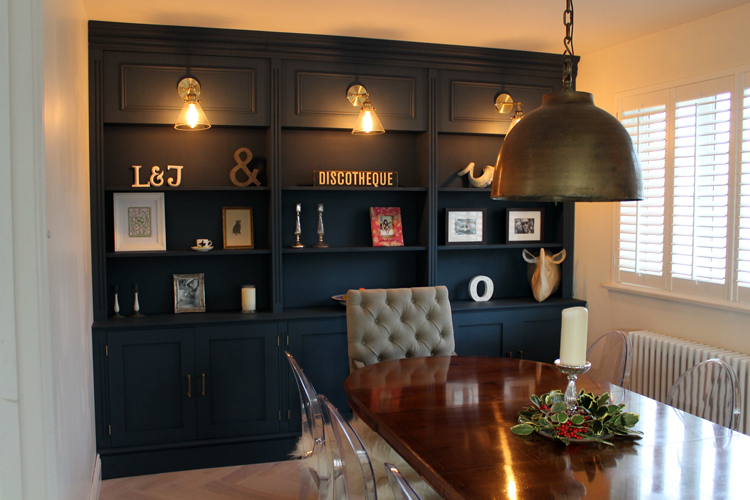 It's a great example of the way in which Jali can help you realise your dreams for a bespoke, individual piece that solves all your storage and style problems in one go.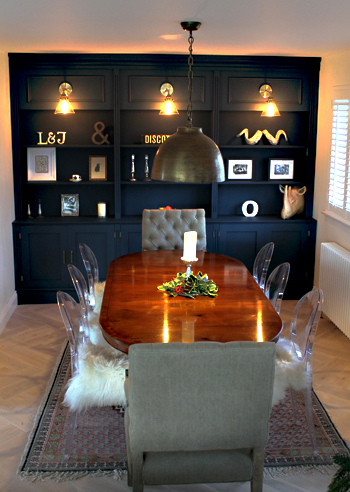 "The room is quite dark," Leah told us, so she wanted to have extra light.
"I also wanted it to be more dramatic, hence the extra coving. I am sooooo happy with it."
The unit was designed with the Jali kitchen dresser Designer, which, as I'm always saying, is so versatile.
The extra coving was created in our mdf shapes Designer.
The result is a marriage made in heaven, and a stunning and unique piece of furniture. It's going to look gorgeous at every time of the year…
By the way, the photo below has reminded me that Christmas decorations should be taken down today, the 6th of January. We are told it's bad luck to take them down earlier or leave them up longer. (And, let's face it, we probably don't need any extra helpings of that commodity floating around in the coming year if we can help it. No sirree.)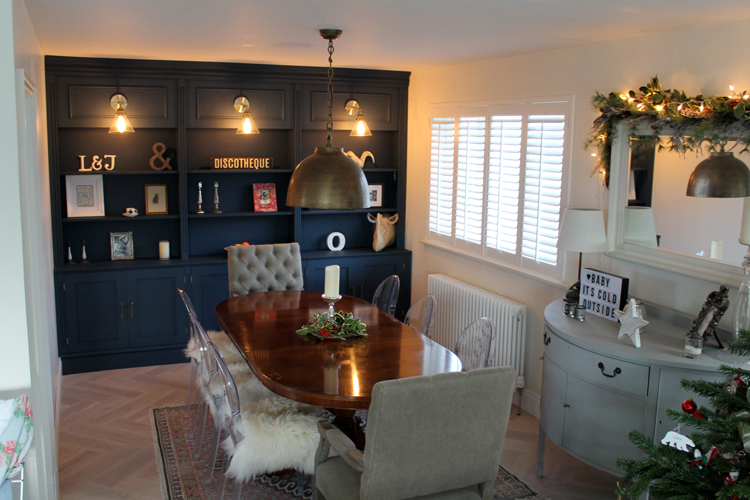 Anyway, at Jali we've decided that, whatever else happens, 2017 is going to be chock full of brave, brilliant, modern DIY projects. Leah has got us off to a cracking start, and we've got more of your brilliant ideas to come. So if you've got a notion, get in motion – and like Leah, make the rest of us go "Wooo!"