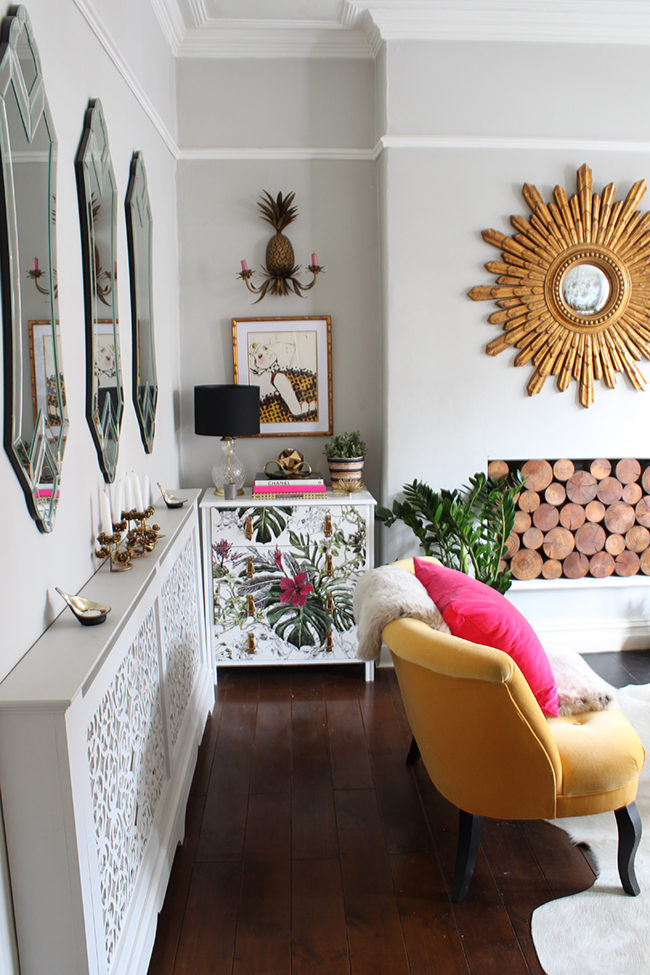 A radiator cover is a surprisingly effective addition to your home heating, with some experts estimating that they can increase the warmth in your room by up to a third.
As well as being a great way to maximise the heat that you receive, radiator covers are attractive too, and are available in a wide range of styles and designs. With such an attractive exterior, you'll want to show off your radiator cover as much as possible! Here are a few alternative uses for radiator covers that could inspire you to transform your home.
Storage shelf
If you're a little bit short on storage and shelves in your home, the amount of room a radiator takes up can be frustrating. Although it's essential to create lots of warmth, the space is inevitably wasted.
This is where a radiator cover can help. As well as protecting against the possibility of burns from touching hot metal, a radiator cover makes the space functional once more. With the heat from the radiator directed out into the room, the top of the radiator is ideal for using as a shelf. It's a good idea to refrain from keeping anything on here which is particularly heat-sensitive but other than this small restriction, there's no limit to how you use this area.
Radiator covers can be a really useful way to maximise space in a more compact bathroom. Even if you have a small radiator cover, the space can be used in lieu of a traditional shelf for storing bathroom essentials.
Magnet for pets!
If you've got a feline friend in your home, you'll already be aware of their habit of nabbing the best seat in the house.
Cats love nothing more than being warm and cosy, which is one of the reasons you'll often see them curled up on the bonnet of a car, not long after the engine has been switched off.
If you choose a radiator cover which has a large space on top, you'll be creating an instant new home for your kitty. Warm and elevated, a wooden radiator cover is the perfect space for your cat to relax on – just throw in an extra cushion for true feline luxury.
Scrap the coffee table
If you like a clean and minimalist look but still need a space to place items on, a radiator cover can double up. This gives you the chance to scrap cumbersome and dated pieces of furniture such as a coffee table, and instead use the new space you have available.
A radiator cover works especially well in this capacity in spaces such as halls. You won't need to squeeze in a console or hall table, and can instead use the area on top of the radiator cover for whatever you need.
Discover bespoke radiator covers
Jali offers a range of made to measure radiator covers, suitable for both small and large areas. An affordable option for every home, speak to us today to find out how you could transform your living space.