As an interior designer and mother to a child with special needs, Rabiya Woodiwiss understands how important design and functionality is. Research proves that children's disability spaces are often misunderstood, and they typically resemble clinical 'hospital type' environments with no visual stimulus. Read more about this bedroom transformation.
A little while ago Rabiya set out to create a unique and safe space for Youssef, her own autistic son, without compromising style. Hold on to your flying carpets; it's a magical Aladdin themed bedroom!
Rabiya feels it's high time to put the 'fun back into fun-ctionality' by creating beautiful, fun and functional spaces for children with disabilities, with careful consideration to each child's unique needs. She told us:
Youssef is non verbal, however he loves humming the Aladdin soundtrack tune 'A Whole New World'. As Youssef is not able to travel to Disneyworld, I brought Aladdin to him in his very own bedroom.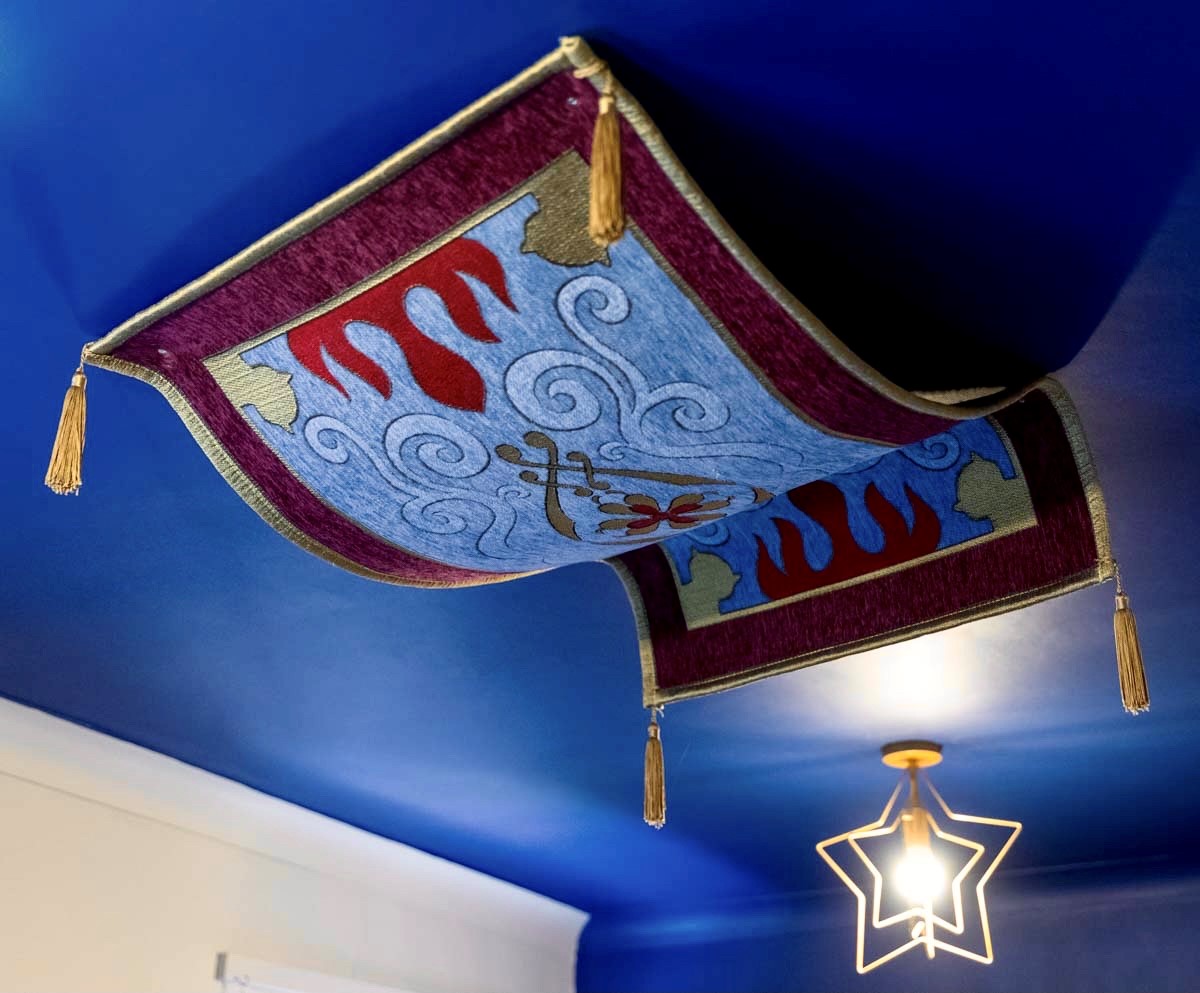 Youssef requires a safe space bed so Rabiya designed an Aladdin's Palace four poster, with an in-genie-ous flying carpet on the ceiling. She also provided many sensory aspects in his room to accommodate his needs.
Rabiya's interior design company, Destiny Interiors is based in Nuneaton in Warwickshire. Rabiya came across Jali while researching radiator covers on Google. She was delighted to see the bespoke range of beautiful radiator cover designs, along with a made-to-measure service and DIY painting option, which was perfect for her project.
The star grille design was the obvious choice for the radiator cover she planned to include in the Aladdin bedroom. We agree with Rabiya, the bespoke radiator cover looks enchanting! Just as important, she reports that it's 'a quality product, perfectly tailored and a great safety feature' for her son.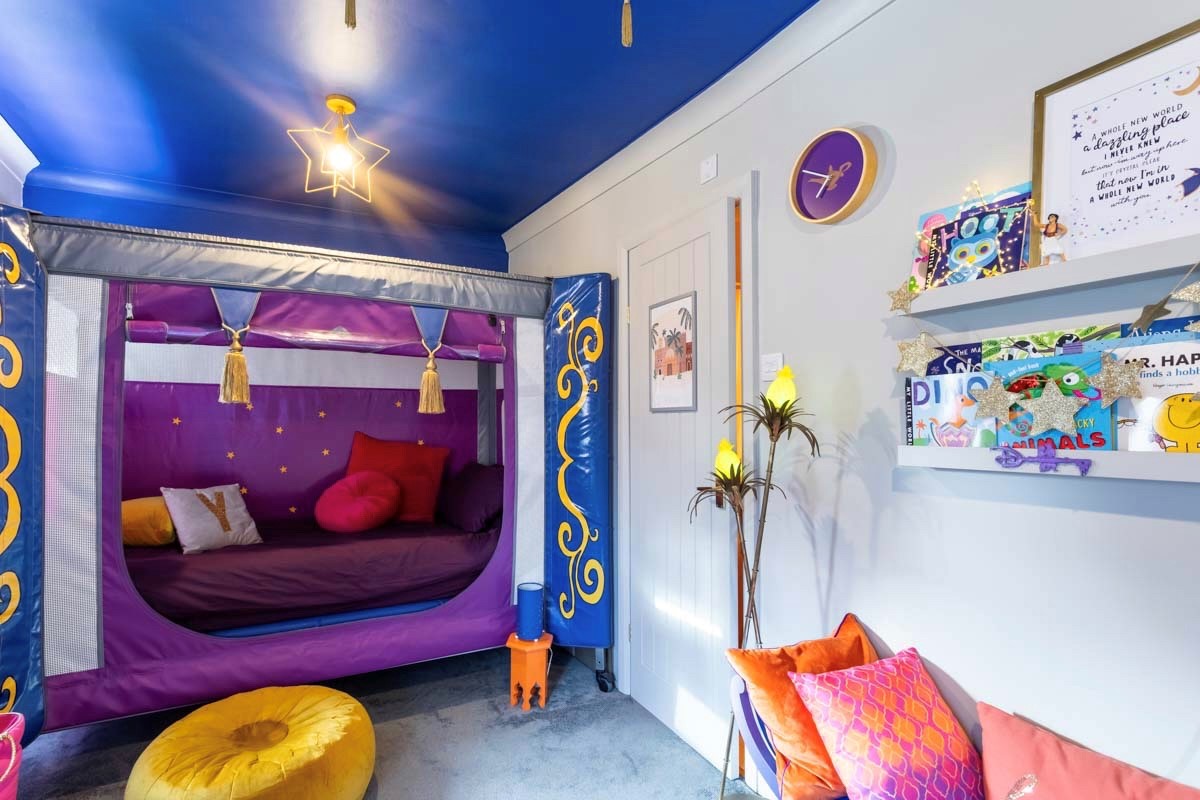 Having planned, designed and executed the project single-handedly, Rabiya was adding the finishing touches just two months later. Happily, she told us that the radiator cover was a hassle free fit due to clear and precise instructions with no cutting involved. More time for all the wonderful little details!
At Jali, we think the result is fun, spectacular, and truly majestic. We have no doubt that Youssef will love his new bedroom. Giving children a safe and fun place of their own is such a good and beautiful thing to do, and we are proud to be a part of that. Well done Rabiya!