The big interior trends for 2016 include: wait for it… the Seventies! Ah, the decade that taste forgot, according to my other half. Smoked glass, flowered Crimplene, beige flares – in fact, just check out Abigail's Party and you're pretty much there. Who'd have thought anyone would willingly bring such delights back? But it's being remixed, refreshed and pared back to a style that leaves out the tat and concentrates on the funk – and the fun!
Because let's not forget, the 70s gave us disco and funk (yay!), as well as some truly hideous shades of orange (boo!). It gave us progressive (prog) rock too – I still have my original, vinyl, bought-in-the-seventies copy of King Crimson's In the Court of the Crimson King, much to my partner's scorn. (I've tried telling him it's one of esteemed DJ Danny Baker's favourite albums, but he won't listen. Not to me, or the disc. Ah well, his loss.)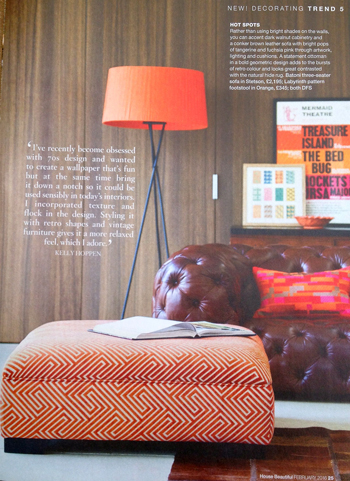 So back to interiors. If you're too young to remember the original era, or if even if you do, and are still determined to give it a go, here's some advice from House Beautiful (left).
"Limit the palette to two colours [for a] contemporary sophisticated edge. Choose leather seating in brown and tan and geometric flock wallpaper in a neutral shade to make it work in more subtle and coordinated room schemes."
And there's one standout tip: "dark walnut cabinetry". Rather than using bright colours on walls, says House Beautiful, use this moody, elegant wood and accent it with bright flashes of tangerine and fuschia pink "through artwork, lighting and cushions." Sounds much easier to live with, and of course Jali can create all the lovely walnut cabinetry your heart desires.
In fact, it's one of our specialities. It's smart, sophisticated – and a fraction of the cost of similar pieces on the high street. And it will look equally good once the 70s fad has faded.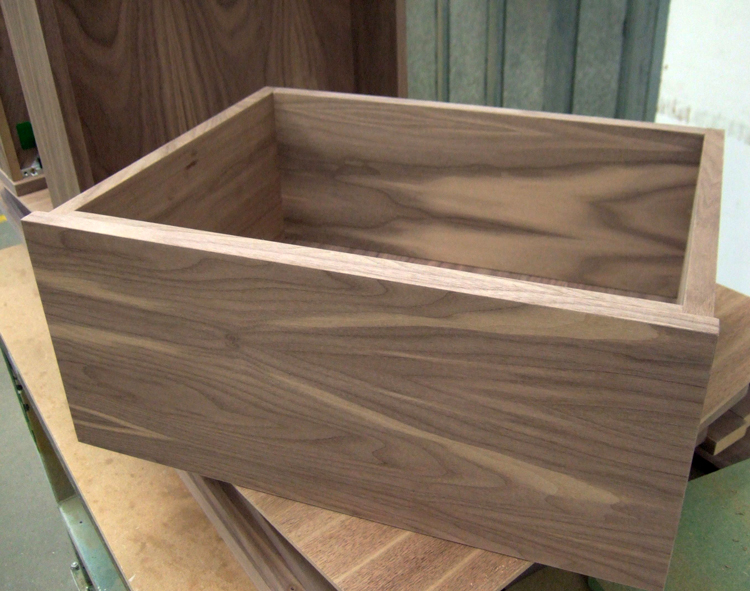 So why not plan a makeover with a retro vibe over this long weekend? Go on, you know you want to! Put on something from the era to get you in the mood – Rod Stewart's Maggie May, Play That Funky Music by Wild Cherry or Let's Stay Together by the superb Al Green are particular favourites of mine – and get cracking (sorry!) on an Easter Parade of retro gorgeousness. A Seventies remix will cheer you up, make your room pop, and put you in the mood for a brilliant spring and summer. Cheers!