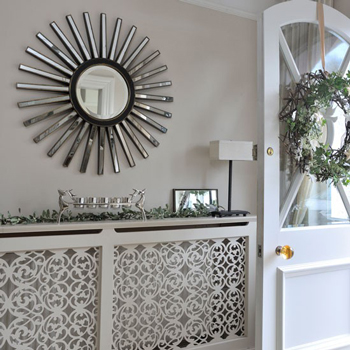 Radiator covers take any well-designed interior to the next level, and then there are styles that just wouldn't be complete without them. While Victorian, Moroccan, Hamptons, and Baroque style interiors share little in common, they do all look vastly better with radiator covers.
Victorian
Victorian homes that still house original features add great value to the property. Stained glass windows, decorative trims around doorways and windows, geometric tiled hallways and patterned wallpaper are all characteristics of a traditional Victorian home. Floral patterns and elaborate design details were a strong trend found throughout these homes so a floral pattern and intricately detailed radiator cover would fit in perfectly.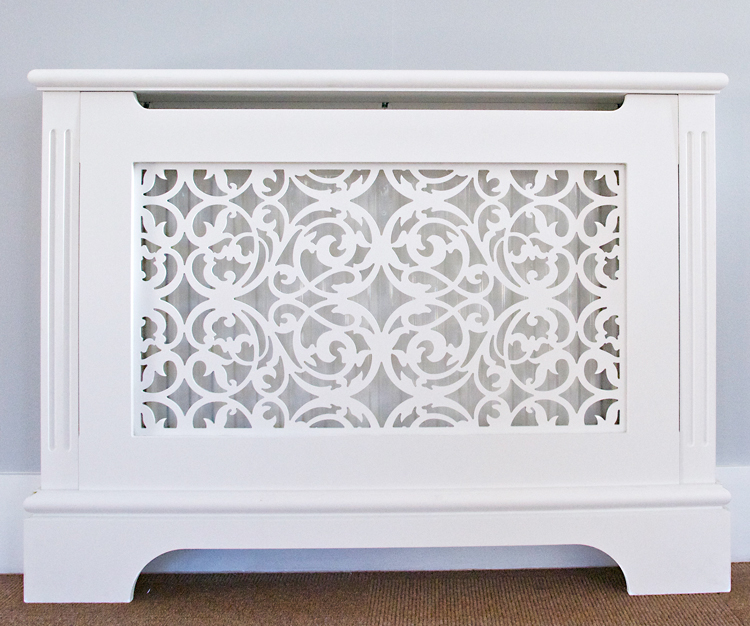 Moroccan
Moroccan style interiors typically contain intricate and highly symmetrical patterns, floral motifs and bold colours. Of course Moroccan styles stem from Islamic art and culture. Beautiful archways and curved doorways are original features of this style, and traditionally the colour scheme reflects either desert or ocean hues. Plush upholstered furniture and heavily patterned rugs are staples of Moroccan interiors, as are geometric, colourful tiles. Floral, geometric and star patterned radiator covers in brilliant reds, oranges, greens and blues would fit a Moroccan style interior with aplomb.
Hamptons
The Hamptons, where New York's rich and famous get away from the hustle and bustle of the city and relax by the sea. A lot of white is used, with blues and reds making up the three most predominant colours in this laid-back style. It's not just the colours of the American flag that are key to this look; stars and stripes on furnishings are also characteristics of the Hamptons style. Woods and other natural materials create a homely feel that is not over-the-top, while nautical themes run throughout. This style is very versatile with our radiator covers with star, striped and criss-cross radiator covers being the most suitable to fit this look. White would be the most obvious colour, while a red or blue cover would stand out for all the right reasons.     
Baroque
The elaborate and opulent style known as Baroque gained popularity in the 17th century. One of its most famous proponents was King Louis XIV who had the Palace of Versailles decked out in bronze sculptures, intricate tapestries and large chandeliers. The Baroque style screams grandeur and typically uses furnishings with lots of whites, yellows and reds of different hues and a whole lot of gold. Oversized mirrors with gilt frames, crystal chandeliers and richly woven carpets with intricate detailing are all characteristics of this style.
While we don't have specific baroque style radiator covers, there's nothing to stop you from painting one of our radiator covers and adding the trademark gold leaf of the Baroque style to regal criss cross style fretwork. Our majestic fleur-de-lis patterned radiator cover also goes hand in hand with Baroque-inspired interiors.
Our radiator covers come in many patterns, shapes and sizes. There are also several colours and finishes to pick from, and they can be customised to perfectly fit around your radiator. Click here to see our full range of radiator covers.