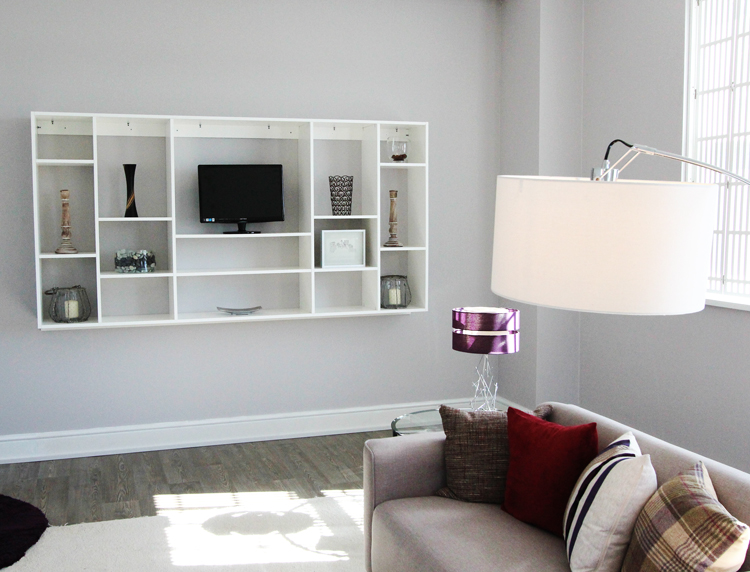 If your home feels like it's bursting at the seams, but extending your property or moving isn't an option, don't give up. There are some ingenious tricks you can try to help provide the illusion of space – and make you and your family feel more comfortable.
Here's a few ideas to get you started.
Remove walls
If you can't stretch to a full extension, but you have multiple rooms in your home, you might want to consider a radical re-organisation. Walls don't just restrict the amount of light that comes into the room, they also gobble up a surprising amount of space.
If you're able to knock down walls to create a more open plan area, you could be amazed at the difference it makes. Not only will the rooms feel more light and airy, but the extra inches created by the removal of the wall can help significantly too. By removing the wall and creating a much larger room you'll have more options to arrange furniture, and it could mean you have more space to move around.
Rethink your furniture
Many people move from one property to another with their furniture and never stop to think about whether it still really fits. The sofa and armchairs may get replaced from time to time, but how about the rest of your furniture? Have you ever considered the dresser, cabinet, table or bookcase, and whether it still works?
By taking a step back and re-evaluating all your furniture, you could find yourself decluttering on a much bigger scale. While you might not want to get rid of useful storage, if there's large and clunky furniture which could be replaced with smaller and more streamlined pieces, there's an opportunity to easily gain more space.
You could also consider dual use furniture such as sofas with storage. This will reduce the number of items you need in your home without compromising your options.
Get creative with storage
If the space around you is sucked up with essential clutter, it may be that you simply need more storage. There's lots of different ways to achieve this from utilising under sofa space to hanging hooks on the wall, or even through erecting more shelving. Try and use statement pieces to bring life into a room – through pops of colour or vibrant details.
By making space for your items, you'll find it much easier to keep everything tidy, instantly creating a far roomier and less crowded feel.